E. Guigal Saint-Joseph Vignes De L'Hospice 2011
Reading Time: [est_time] Hello! Welcome to As Drunk by Exotic Wine Travel, a weekly column where we feature interesting wines that we encourage you to seek out. The reviews featured in this series may be written by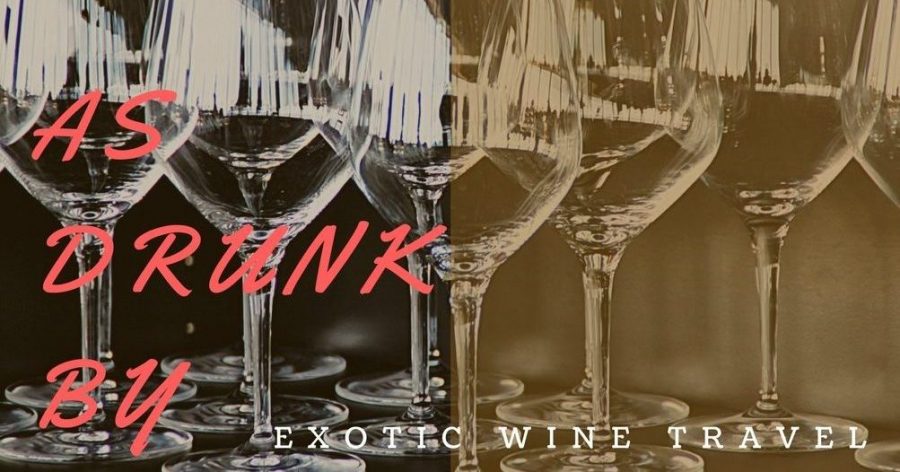 Reading Time: 1 minute
Hello! Welcome to As Drunk by Exotic Wine Travel, a weekly column where we feature interesting wines that we encourage you to seek out. The reviews featured in this series may be written by either one or the both of us. The featured wines can be from obscure or well-known wine regions. We hope that these wine recommendations will keep you gastronomically curious and your palate invigorated!
E. Guigal Saint-Joseph Vignes De L'Hospice 2011
Find or Buy on Wine-Searcher.
The mythical Rhône Valley in France is one of our favorite wine regions that we have yet to visit. We enjoy wines from this region immensely. It is home to some of the most prestigious wines in France including Chateauneuf du Pape, Côte-Rôtie, and Hermitage. These wines from the best-known areas tend to come with a premium price tag. On the flip side, there are also some lesser-known pockets of the Rhône that are producing great wine like Condrieu, Lirac, Gigondas, Vacqueyras, and Saint-Joseph. Fans of rosé would be well served with the wines from Tavel as well.
Saint Joseph is an appellation (AOC) that was established in 1956. It's a long and skinny tract of land. The best vineyards in the appellation are on the east side of the Rhône river, right across from the more prestigious AOC of Hermitage. Syrah is the name of the game here although 10% of Marsanne and Roussanne can be in the blend as well.
E. Guigal is one of the largest producers and negotiants in Northern Rhône. They are most famous for their Côte-Rôtie bottlings but also produce wines from the Condrieu, Hermitage, and Saint-Joseph appellations. The Vignes de L'Hospice is the reserve wine in their Saint-Joseph bottlings. The fruit is from old vines. Some of them up to 80 years of age. The wine is aged for a whopping 30 months in new French oak before going into the bottle.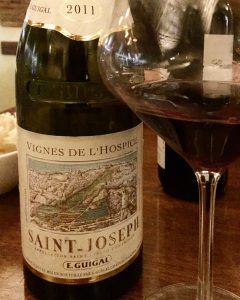 Awhile ago, we organized an evening of fine wine tasting in Zagreb, Croatia, with our fellow wine geeks. Everyone brought a bottle of high-quality wine to share with the group. When our friend arrived and took out this bottle, we were all giddy with joy. Bottles like this tend to make wine nuts act a little strange.
The E. Guigal Saint-Joseph Vignes De L'Hospice 2011 is a masterpiece. It's a straight-up killer. Bacon fat, meat, and oak fill the nose. The palate, however, is full of juicy red fruit. This top-notch Syrah will trick your nose and leads you in a different direction once the wine enters your mouth. The finish is long, and while this is fine to drink now, it has much more life ahead of it.
Charine puts it best, "Power without excessive weight. Linear structure with so much precision and length. We need more wine of this style."
4.4/5 (You can find out more about our scoring system on the START HERE page.)
---
You May Also Enjoy
Exotic Wine Travel's 16 Wines Of 2016
The ideas expressed in this article are personal opinions and are not associated with any sponsors or business promotions.