The Story of Exotic Wine Travel After 20 Months On The Road
We weren't always on the road full-time and we weren't always writers. Life was going pretty well a few years ago. Charine was progressing well as a professional in business research and I had an extremely busy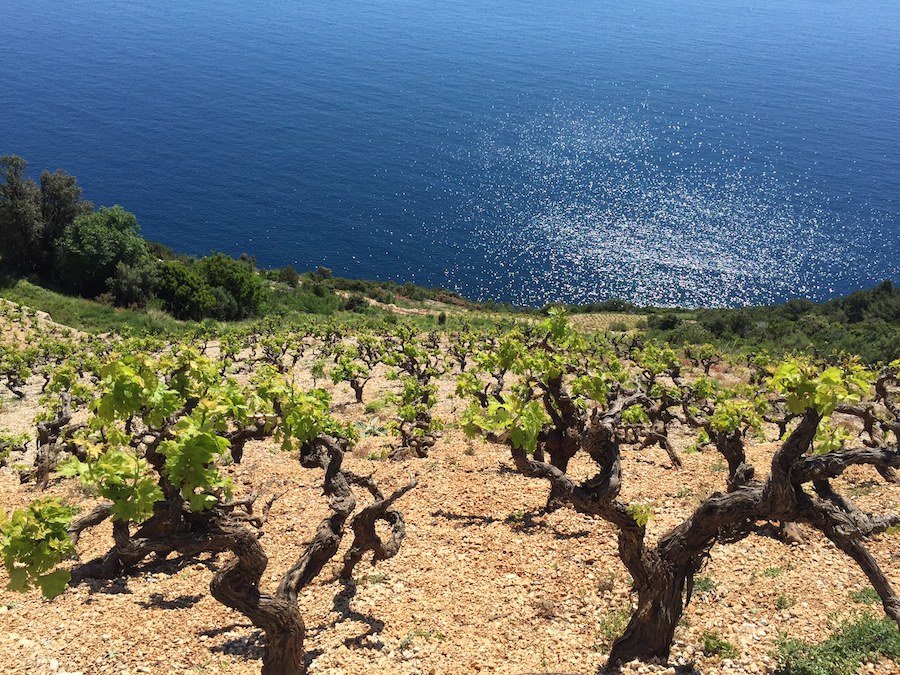 We weren't always on the road full-time and we weren't always writers. Life was going pretty well a few years ago. Charine was progressing well as a professional in business research and I had an extremely busy Chiropractic practice, both in Singapore. In the Spring of 2015, we left our careers, family, and friends behind to chase our dream of a location independent lifestyle.
There was nothing wrong with our lives, but we wanted more. Less routine, more adventure, and more travel.
Our first book was published and we held the launch party one day before we left Singapore. The book was entitled Travel Learn Earn: Let The World Be Your Guide To Freedom. The book was based on my first experience traveling around the world. It summed up my six-month solo experience through India, Pakistan, Tibet, Thailand, New Zealand, Indonesia, and Singapore. It highlighted my journey from being a broke backpacker, to broke young professional, to finally a successful businessman. At first, I thought that we wanted to go into the business/personal development, training and speaking business.
After a few months on the road, Charine and I decided to move into a different direction.
On The Road
The first few months on the road were fantastic. We started in Switzerland and traveled from Geneva to Central Italy with my parents. The trip was an anniversary present to my parents and it was very rewarding to see them have a great time. Both of my parents are not big drinkers but had no qualms washing every meal down with a few bottles of wine.
After two weeks, my parents flew home. We set off for Barolo and Barbaresco eating and drinking until our heart's content. After enjoying the culinary and wine gems of the region, we dropped off our rental car and flew to Sicily. The island of Sicily was amazing and we sampled incredible street food, found Charine's favorite beach (Cefalu), and climbed Stromboli at sunset to watch it erupt. All of those experiences were great, but our real focus was to visit the famous Etna wine region.
Tasting wines on Mt. Etna is exciting and fascinating. How often do you get to taste wine while viewing a smoking volcano? We spent our last night on Etna finishing up dinner, only to watch a fresh basket of porcini mushrooms come into the restaurant. There was no choice but to order a second round of porcini infused dishes.
Our next stop was Portugal and the romantic Douro Valley – where we tasted a number of stunning dry reds. From there we moved on to Galicia in Northern Spain and drove across the country. We drove to meet our friend in the foodie mecca of San Sebastian. In San Sebastian, we ate until our heart's content in the old town, where streets are lined with wonderful Pintxos (tapas) bars.  After northern Spain, we tasted our way through the famous Rioja region on the way to Madrid.
The Genesis of Our First Wine Book
After Spain, we flew to Turkey to begin our three-month jaunt across the Anatolian Plateau into the Caucasus Region. Traveling through Turkey was exhilarating and delicious. The food, culture, and people fascinated us. On the other hand, being an enotourist through Turkey was incredibly frustrating as wineries are not allowed to market or advertise their wines and locations.
We were extremely diligent in trying to locate wineries and taste as much as we could. In the middle of our journey through Turkey, Charine suggested that we should be part of the wine industry in some way, shape, or form. As we made our way across the plateau and into Georgia it became evident that wine was our destiny.
We arrived in Georgia in the Fall of 2015 and made our way up to the magical mountains of Svaneti. Traveling through Georgia had always been a dream for me and I wasn't let down. Georgia is magical, beautiful, and intoxicating at the same time.
The only thing that was difficult in Georgia was finding information on the wines. There was a boom of information available about Georgian wines published in early 2016 – but we were there a few months too early for that. Our Georgian wine research was limited strictly to trial and error.
By the time we crossed over into Armenia, the seed we had planted in our minds began to sprout. We arrived at the right time in Armenia. With the modern wine industry being a few years old, there were mavericks all over the country with big visions. So many fascinating people were doing amazing things and their stories needed to be told. After tasting through Armenia we made the choice to dive into the wine industry head first – focusing on "exotic" wine regions.
The Official Start of Exotic Wine Travel
The Christmas and New Year Season of 2015 saw us spending time with family. We flew to the USA to spend time with my family and then to Singapore to celebrate New Years in the Lion City. After 2016 began we relaunched our website Exotic Wine Travel which was formerly known as The Blue Roster. We also started our YouTube channel "Exotic Wine Travel." The first few episodes were as expected… terrible.
The Exotic Wine Travel is still going strong. It isn't anywhere near where we want it to be but hopefully you will find the current episodes better than episode 5.
Charine needed more time to be with her family so I went off to Bali to finish the first draft of what would become Uncorking the Caucasus: Wines from Turkey, Armenia, and Georgia. I spent one month in the co-working space Hubud in Ubud, Bali. After one month, writing every day for eight hours, the first draft was finished.
We packed our bags once more and headed back to the USA for a few weeks for a wedding. After the wedding, we went to a part of the world that both of us were always fascinated with, Ex-Yugoslavia. More specifically the countries of Serbia, Macedonia, Bosnia-Herzegovina, Montenegro, and Croatia.
Three months of tasting wines in that part of the world was unforgettable. Yes, there many breathtaking wines, but the food, culture, and people were showstoppers. Tasting in some of these countries felt like walking back in time. Many of the tasting sessions in the region lasted all afternoon. Stories about the history and culture flowed more freely than the wine during those long afternoons.
Croatia was the last country on our itinerary. We had met a wonderful Croat during our stay in Ubud, Bali and he is an avid wine enthusiast. With his help, we were really able to reach into the underbelly of Croatian food and wine. We fell in love, it became obvious that we needed to write a guide to the wines of Croatia.
Back to the USA
When you are traveling around the world full-time, weddings can be difficult. This was the second time in 2016 that we scheduled our entire lives around a wedding. There were a few things that worked out when we flew back to the USA in May 2016. The Smithsonian Institute in Washington DC hosted a tasting of Armenian wines. We got a chance to see many of our friends/producers and taste some newly released vintages.
After the wedding, we decided that since we were back in the USA, we should check out the wine scene in Baja Mexico. And since we were going to Baja, it only made sense to make a side trip to my favorite American wine region, Santa Barbara County. We spend a wonderful week in Santa Barbara County reliving my interpretation of the film Sideways. Tasting in SBC was awesome, we tasted over 350 wines during the week. Our electronic book on the Wines of Santa Barbara County will be out this year.
Oh Mexico
James Taylor's single Mexico was on my mind as we crossed the border and headed towards the port town of Ensenada, Mexico. The city is next to the largest wine producing region in Mexico, the Guadalupe Valley. Baja California produces nearly all of the fine Mexican wine and Ensenada was a perfect place to set up shop for a few months.
We spent two and a half wonderful months in Ensenada. It may be the best food city in the world, period. The fresh seafood from the Pacific prepared with Mexican spices proved a lethal combination. The Mexican wines were very interesting, they ranged from rich and over extracted to extremely well made and elegant.
It was a real challenge as Charine was finishing the editing, design, and layout of our first wine book while we had to research the Mexican wines. We managed to get everything done and ready for printing while tasting all of the wines we needed to. Baja wines are garnering a lot of attention and we hope to have our guide out in late 2017.
Back to the Start
We crossed the border and flew from San Diego, California back to Tbilisi, Georgia. Our mission was to attend the United Nation's first ever Wine Tourism Conference. Launching our book in both Georgia and Armenia was also a high priority. Being back in the country also meant tasting the new vintages. Charine made the two-minute video below that sums up our stint back in the Caucasus.
The time back in Georgia and Armenia was a success. In the two and a half months, we hosted four book launch events, were on Georgian national television, and an Armenian news channel. More importantly, we became more connected with both countries and their people.
Closing out 2016
As the days started to grow cold in the Caucasus we made our move to back to Macedonia. Our friend in wine, Ivana Simjanovska, organized the first ever Wine Salon Skopje. It was a marvelous two-day event and we got the chance to taste through new vintages of the Macedonian wines we had earlier in the year.
Our eyes were on Zagreb to finish out 2016. In Croatia, we finished our Wine & Spirit Education Trust (WSET) Level III Advanced Certification. The end of this year ended in a flurry as we were published on JancisRobinson.com, Wine Folly, and Uncorking the Caucasus received the Gourmand Award for "Best Wine Travel Book."
As 2016 comes to a close we look to 2017 and the release of three new books. They will be guides to the wines of Santa Barbara County, Baja, and Croatia. Looking ahead into 2017 is scary and exciting, it's a make-or-break year for us. We have to make the business work this year. Our site continues to grow but we are working towards big breakthroughs that will make everything we gave up in our previous life worth it. Family and financial pressure continue to mount but we that believe that things will be great this year.
This year we start off by tasting through the Friuli-Venezia Giulia in the northeastern corner of Italy before doing a two-week project on the island of Cyprus. I hope that you'll follow us and learn more about this magical beverage we all know as wine.
Follow Us
You can follow all our videos, articles, and updates here on the website. We are also extremely active on Facebook, Twitter, Instagram, YouTube, and Vivino.
Our books Uncorking the Caucasus: Wines of Turkey, Armenia, and Georgia and Travel Learn Earn: Let The World Be Your Guide To Freedom are available on Amazon.
Related Articles:
The Start of Something New 
Climbing Mt Stromboli
Travel Lessons from Quitting a Lucrative Career to Chase a Dream
Reflections: Long-Term Travel and the Journey to Becoming Location Independent