Experience Napa Valley\'s Best Wineries On Your Next Trip
Napa Valley is the mecca of California\'s vineyards, a paradise for wine lovers from all over the world. Scenic beauty and rich culture in wine making have made it one of the world\'s most famous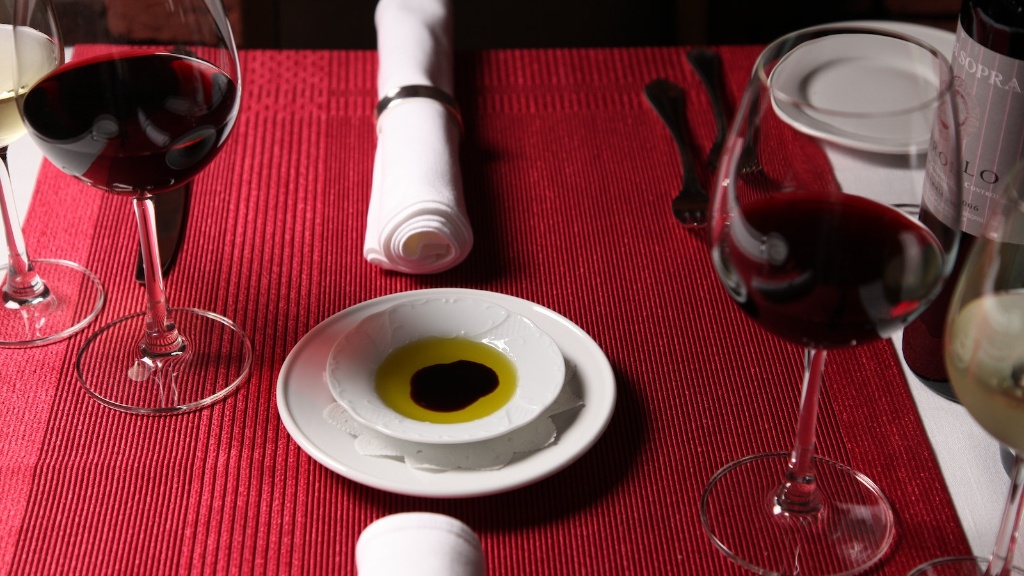 Napa Valley is the mecca of California\'s vineyards, a paradise for wine lovers from all over the world. Scenic beauty and rich culture in wine making have made it one of the world\'s most famous wine regions. With over 400 wineries in the 30-mile long valley, this region is an excellent destination for wine enthusiasts. Here are some of the best wineries to visit during your next trip to Napa Valley.
Stag\'s Leap Wine Cellars is a Napa Valley winery which was established in the early 1970s. It is one of the most impressive wineries in the area, as it became the first Californian wine producer to win the renowned Judgment of Paris tasting in 1976. The property covers 240 acres and grows Sauvignon Blanc, Merlot, Chardonnay and Cabernet Sauvignon varieties. The winery\'s signature Cabernet Sauvignon, Artemis, is renowned for its complexity and quality.
Another must-visit destination is Brasswood Cellars, which offers an immersive winery experience. The winery is located in Spring Mountain and is tucked away behind a hill with stunning views of Napa Valley. The winery is the perfect blend of ultra-modern production facilities and rustic charm. The tasting room and restaurant are both elegant and sophisticated, offering visitors the opportunity to sample all their wines in a comfortable and welcoming environment.
Domaine Carneros is another winery that is worth visiting. The winery is a little Paris in California with its exceptional château overlooking the vineyards. This winery specializes in sparkling wines exclusively and grows Pinot Noir and Chardonnay in its vineyards. The winery has a stunning terrace overlooking the stunning landscape of Carneros, which makes for the perfect spot to enjoy their sparkling wines. Visitors can take a guided tour of the vineyards, gardens, and wine caves before settling in for a tasting session that is complete with luxurious pairings.
Beringer Vineyards, founded in 1876, is one of the oldest continuously operating wineries in Napa Valley. The winery is famous for its classic Cabernet Sauvignon and Chardonnay varieties, which are grown in their vineyards in the heart of the valley. Visitors can take a guided tour of the winery and witness the world\'s longest aging tunnels, with an opportunity to try their wines in their historic Rhine House.
Another iconic Napa Valley winery is Cakebread Cellars. The winery is situated in the Rutherford region of California, and its wine tours offer an unforgettable experience. The Cakebread family has been producing wine for four decades, and their Chardonnay and Cabernet Sauvignon are renowned for their quality. The winery also offers a cooking class which is paired with their wines.
As you visit these wineries, take the opportunity to enjoy the spectacular landscape of the wine regions. With so many wineries in Napa Valley, there is always something new and exciting to discover. So, the next time you are in Napa Valley, take a sip, and embark on your exploration path.
Wine Country Tours: A Unique Way to Experience Napa Valley
Visiting wineries and tasting their wines is the highlight of any trip to Napa Valley. However, wine country tours also offer visitors the chance to experience the stunning beauty of Napa Valley\'s wine country. You can embark on a guided tour through the vineyards and see the winemaking process in action. Wine country tours can also offer a wider experience, taking guests on hot air balloon rides or bike tours, where visitors can catch glimpses of various wineries from an aerial or ground view.
During tours, you can also taste wine or enjoy a picnic lunch while enjoying the magnificent views of the vineyards. Some wineries, such as Inglenook, offer visitors gourmet lunches paired with their wines. Similarly, many wineries have tasting rooms, where guests can indulge in the wines and explore the history and culture of the winery.
A few wineries also offer unique experiences in which visitors can participate in a barrel tasting, do blending sessions or even stomp on grapes. Wine country tours provide visitors with a full wine country experience, making them memorable and enjoyable for everyone.
Napa Valley is a must-visit destination, and wine country tours make the trip unforgettable. They offer an unforgettable time for guests and can explore Napa Valley\'s beauty beyond winetasting.
Top-rated Accommodation in Napa Valley
Napa Valley offers an endless selection of top-quality and luxurious accommodation options. With so many different options to choose from in the area, it can be challenging to pick the perfect one. Below are three top-rated accommodations that wine-lovers will enjoy.
The Carneros Inn
This Mediterranean-style property is set amid the rolling vineyards of Carneros. The Carneros Inn is a serene and private escape that offers guests all the luxuries they need for a perfect getaway. The Inn has private cottages with fireplaces, outdoor showers, and bathtubs that provide a romantic ambiance. Visitors can relax, indulge and even dine in the property\'s luxurious accommodations.
Solage, Auberge Resorts Collection
Solage, Auberge Resorts Collection is a relaxing and tranquil resort located ten minutes from downtown Napa in Calistoga. The luxury resort is surrounded by vineyards and offers stunning views of the Mayacamas Mountains. Solage has 83-studio cottages that provide the ultimate relaxation, with guests having access to their spa facilities.
Meadowood Napa Valley
Meadowood is a beautiful resort that offers guests privacy, exclusivity and luxury. The property has 85 rooms and suites, each with its own personal terrace that overlooks the resort\'s lush gardens. Guests can also indulge in activities such as golf, tennis and croquet while enjoying the property\'s world class spa.
Best Wine Tasting Times of the Year
Napa Valley offers incredible year-round wine exploration opportunities. However, there are different seasons that give visitors a unique opportunity to explore the wineries and vineyards at their best. Below are three top times of the year that are perfect for wine tasting.
Spring Season – March to May
The spring season is ideal for wine enthusiasts who are into learning about the production of wines. During this season, the vineyards are just beginning to bloom, preparing for a bountiful harvest. Spring tours offer visitors the chance to witness the budding vines and taste the young, fresh wines. Some wineries hold exclusive winemaker dinners during this season, where guests can enjoy paired fine dining under the vineyard stars.
Summer Season – June to August
Summer is a great season for outdoor activities, with warm weather and a relaxed atmosphere being the defining features of the season. July and August are great months for tasting Sauvignon Blanc and Chardonnay while enjoying the sunny weather. Many wineries provide excellent outdoor experiences such as picnics, live music, or food and wine pairings.
Harvest Season – September to November
Harvest season is a celebration of the wine-making process when the grapes reach their peak and are picked, bottled, and prepared for aging. This time is the busiest for Napa Valley, and many visitors come just for this time to witness the festive activities. The season is a perfect time to indulge in the season\'s celebrations, where visitors can taste wine, stomp on grapes or explore the vineyards in the best way possible.
Wine Tasting Tips for First-Time Wine Enthusiasts
Napa Valley is known for its world-class wine and wineries. However, if it is your first time visiting, it can be daunting. Here are a few tips to keep in mind before your first wine tasting experience.
Plan Ahead
Research and pick which local wineries you would like to visit before your trip. Plan your journey ahead of time to avoid disappointment and missing out on the winery of your choice.
Be Observant
When tasting wine, notice not only the wine but also the winery\'s surrounding. The winery\'s atmosphere, the wines and the views are all part of the winery experience.
Ask Questions
During a tasting, you will be given a lot of information. Do not be afraid to ask questions about the wine and the winery to make the most of the experience.
Take Your Time
Wine tasting is not a race, so take your time and appreciate the wines, the scenery and the winery you are visiting.
Be Open-Minded
It is always good to keep an open mind, even when trying new wines that you may not be familiar with. Keep an open mind and let yourself enjoy the unique tastes and aromas of the different wines.
Wine and Food Pairings in Napa Valley
Wine and food pairings complement each other, allowing diners to taste the wines and food in harmony. Here are some of the best wine and food pairings that you can try during your next visit to Napa Valley.
Chardonnay and Oysters
Chardonnay is known for its fruity and creamy mouthfeel, which pairs perfectly with oysters. If you enjoy seafood, a platter of oysters and a glass of cool Chardonnay from Napa Valley can make a perfect combination.
Pinot Noir and Mushrooms
Pinot Noir is a flexible wine that can work with a variety of food choices. However, it pairs best with mushrooms. The smoky, earthy flavors of grilled mushrooms pair well with the wine\'s fruity notes, which are characteristic of Pinot Noir.
Cabernet Sauvignon and Steak
Cabernet Sauvignon is one of the most sought-after wines in Napa Valley, and it pairs excellently with a nice steak. The wine\'s bold, tannic flavors pair well with the rich, meaty taste of steak, making it an ideal combination.
Syrah and Lamb
Syrah is an exotic, rich and elegant wine that goes well with rich meats. Lamb is one of the best meats to pair with Syrah. The wine\'s blackberry and leather-like flavors complement the meat\'s tender and slightly sweet notes, making for an excellent combination.
Sauvignon Blanc and Goat Cheese
Sauvignon Blanc is a distinctive wine characterized by its crisp acidity and fruit-forward characteristics. The wine pairs perfectly with fresh and tangy goat cheese, which enhances its citrus and grapefruit flavors. This pairing works perfectly for a light lunch or as a pre-dinner snack.