Exploring Arizona\'s Best Vineyards
A trip to Arizona is incomplete without a day spent exploring the state\'s best vineyards. Located in the high desert, Arizona\'s vineyards offer a unique combination of hot temperatures during the day and cooler nights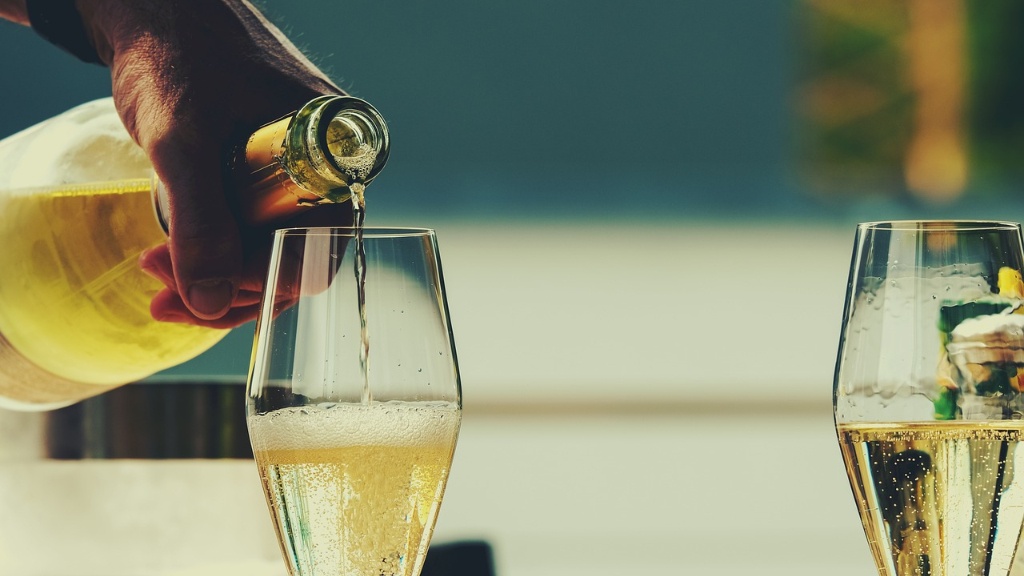 A trip to Arizona is incomplete without a day spent exploring the state\'s best vineyards. Located in the high desert, Arizona\'s vineyards offer a unique combination of hot temperatures during the day and cooler nights that make for flavorful grapes. With over 120 vineyards spread across the state, visitors have various options to choose from to experience the best of Arizona\'s wine scene.
Sedona, located in the north-central region of Arizona, offers an idyllic destination for wine lovers. Initially, the area was renowned for its red rock formations, but its vineyards have gained popularity in recent years. The area\'s higher elevations make for a cooler climate, which is ideal for cultivating high-quality grapes. Notable vineyards in Sedona include Alcantara and Page Springs Cellars, which are located on the banks of the Verde River.
For those interested in experiencing wine in a spa-like setting, the Scottsdale area may be the perfect destination. Vineyards such as LDV and Aridus offer luxurious tasting rooms, and visitors can indulge in wine tasting while soaking in mineral-rich hot springs.
Located in southeastern Arizona, Willcox is an area that is quickly gaining recognition for its exceptional wines. The region has over 40 vineyards, and key players such as Flying Leap Vineyards and Dos Cabezas are making a name for themselves in the state\'s wine industry. Visitors can anticipate bold, full-bodied reds and crisp, refreshing whites in the region.
Jerome, located in the northern region of the state, is another destination worth exploring. The town, situated on the side of Cleopatra Hill, is home to several notable vineyards, including Passion Cellars and Caduceus Cellars. The area is known for its beautiful scenery, and visitors can enjoy their wine as they take in breathtaking views of the Verde Valley.
For those looking for a vineyard located closer to the Phoenix area, the Verde Valley is an ideal option. The valley has five Arizona wineries, including Javelina Leap, Oak Creek Vineyards, and Chateau Tumbleweed. Visitors can experience tasting rooms with stunning views of the valley while sampling wine from some of the state\'s premier winemakers.
According to experts, the key to Arizona wineries\' success lies in the unique terroir found in the state. The intense heat and arid climate in the state provide ideal conditions for producing bold, robust wines with distinct flavors. The state\'s relatively young wine industry is growing fast, with new wineries popping up each year. The overall quality of Arizona\'s wines has improved significantly in recent years, making it one of the fastest-growing wine regions in the United States.
Visitors to Arizona\'s vineyards can expect a wide range of activities to complement their wine-tasting experiences. Many vineyards offer tours of their facilities, providing visitors with a behind-the-scenes look at the wine-making process. Visitors can also enjoy picnics on the vineyard grounds, take part in wine and food pairings, or simply relax with a glass of wine and enjoy the serene surroundings.
The challenges that face Arizona vineyards
Despite the unique conditions that make Arizona\'s vineyards ideal for wine making, the area faces several challenges. One of the most significant challenges is the intense heat that the state experiences during the summer months. To combat this, the vines are planted at higher elevations where the temperatures are more moderate. Additionally, irrigation is a crucial factor since the region has limited water resources.
Another challenge that Arizona\'s vineyards face is marketing their wines. Unlike California and Oregon, two popular wine regions in the United States, Arizona does not have the same level of brand recognition. This makes it more challenging for them to distinguish themselves from the competition and attract new consumers.
However, despite these challenges, winemakers in Arizona remain optimistic about the future of the state\'s wine industry. They have confidence that their unique products will gain popularity as more people become aware of them.
Unique grape varietals grown in Arizona
Arizona\'s vineyards cultivate a range of grape varietals, both well-known and obscure. One of the most popular grape varietals grown in the state is Syrah. It thrives in the region\'s hot daytime temperatures and cool nights, resulting in a wine with a deep, rich flavor.
Other varietals that do well in Arizona include Malvasia Bianca, a white wine grape that produces a sweet, honey-flavored wine, and Mourvèdre, a red wine grape that is a common blending component in Rhône-style blends.
Some of the more unique grape varietals that do well in the area include Tannat, an intense red wine grape often used in blends, and Aglianico, a lesser-known varietal that produces a robust red wine with complex flavors.
The benefits of a wine tour in Arizona
Going on a wine tour in Arizona is an excellent way to explore the state\'s vineyards, sample wine, and learn about the winemaking process. Vineyards can customize tours to meet visitors\' needs, whether they desire a day-long adventure or a brief tasting.
Tours provide a chance to meet winemakers and get an in-depth look at how wine is made, from grape to bottle. Many vineyards offer tastings that go beyond the wine itself, such as food and wine pairings, cheese plates, and other snacks that complement the wine\'s flavor.
Additionally, going on a wine tour is an excellent opportunity to learn about the history and culture of the region. It brings together wine enthusiasts, locals, and visitors, providing a unique way to experience the state.
Investing in Arizona wines
Arizona wines are becoming a popular investment option for wine collectors and connoisseurs. With the industry growing and gaining popularity, investors have the opportunity to buy wines at lower prices, hoping that their value will increase in the future.
The relatively low cost of Arizona wines makes them accessible to new wine collectors looking to diversify their portfolios. Arizona wines also make excellent gifts for wine enthusiasts, providing a unique taste of the southwest.
As Arizona\'s wine industry continues to grow and develop, experts anticipate that the value of their wines will continue to rise. Investing in Arizona wines now may prove to be a wise decision in the future.