Exploring Florence: A Mr. And Mrs. Smith Guide To The Best Of Italy
Exploring Florence: A Mr. and Mrs. Smith Guide to the Best of Italy When it comes to exploring the beauty and history of Italy, Florence is a city that simply cannot be missed. Known as the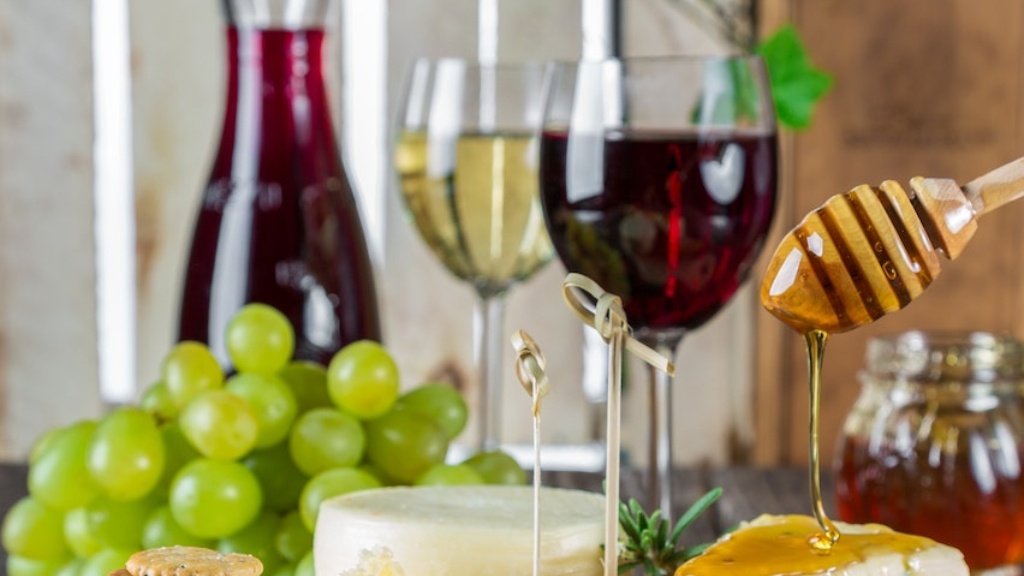 Exploring Florence: A Mr. and Mrs. Smith Guide to the Best of Italy
When it comes to exploring the beauty and history of Italy, Florence is a city that simply cannot be missed. Known as the birthplace of the Renaissance, Florence is a treasure trove of art, architecture, and culture. To help you make the most of your trip to this enchanting city, we've put together a guide to some of the best experiences and attractions that Florence has to offer.
One of the most iconic landmarks in Florence is the stunning Duomo di Firenze, also known as the Florence Cathedral. Not only is it one of the largest churches in Italy, but it's also considered to be one of the most beautiful. The cathedral's main dome is an engineering masterpiece, designed by Filippo Brunelleschi in the early 15th century. If you're up for a climb, you can ascend to the top of the dome and enjoy breathtaking panoramic views of the city.
Another must-see attraction in Florence is the Uffizi Gallery, one of the world's oldest and most famous art museums. The collection boasts works by some of the greatest artists in history, including Leonardo da Vinci, Michelangelo, and Botticelli. Be sure to book your tickets well in advance, as this popular museum can get quite crowded.
For a taste of the local food scene, head to the Mercato Centrale, a bustling indoor market filled with colorful stalls selling everything from fresh produce to handmade pastas. The market also has a second floor with a variety of restaurants where you can sample some authentic Tuscan cuisine.
If you're in the mood for some retail therapy, Florence is home to some of the finest shopping in Italy. One of the best areas for shopping is the Via de' Tornabuoni, a high-end shopping street lined with designer boutiques and luxury brands. For a more bohemian vibe, head to the Oltrarno neighborhood, where you'll find unique artisanal shops and local markets.
When it comes to accommodations, there's no shortage of options in Florence. For a truly luxurious experience, check out the Il Salviatino, a stunning hilltop villa with panoramic views of the city. Alternatively, the J.K. Place Florence is a stylish boutique hotel located in the heart of the city, known for its impeccable service and elegant decor.
In addition to all of these attractions, Florence is also known for its lively nightlife scene. One popular spot is the Negroni Cocktail Bar, which serves up some of the best cocktails in the city. For a more relaxed evening, head to the Piazza Santo Spirito, a lively square filled with bars and cafes where locals and tourists alike come to unwind.
Overall, Florence is a city that simply cannot be missed. From its rich cultural history to its vibrant contemporary scene, there's something for everyone in this enchanting Italian masterpiece.
More Experiences to Explore in Florence:
A Culinary Tour of Florence: Indulge in Tuscan cuisine at some of the city's top restaurants, including Michelin-starred Enoteca Pinchiorri and rustic Trattoria Mario.
Exploring the Oltrarno: Discover the bohemian side of Florence as you explore the vibrant Oltrarno neighborhood, filled with artisanal shops, local markets, and hidden gems.
Day Trips from Florence: Take a break from the city and explore some of Tuscany's most beautiful countryside, including the charming towns of Siena and San Gimignano.
Exploring the Best of Italian Art: Make the most of your time in Florence by exploring more of Italy's world-renowned art scene, including must-visit destinations like Rome's Vatican Museums and Milan's Pinacoteca di Brera.