Exploring Hill Country\'s Best Vineyards: A Guide To Texas Wine Country
The Texas Hill Country region is known for its beautiful scenery and countryside living. It\'s also home to some of the best vineyards in Texas, making it a popular travel destination for wine lovers. With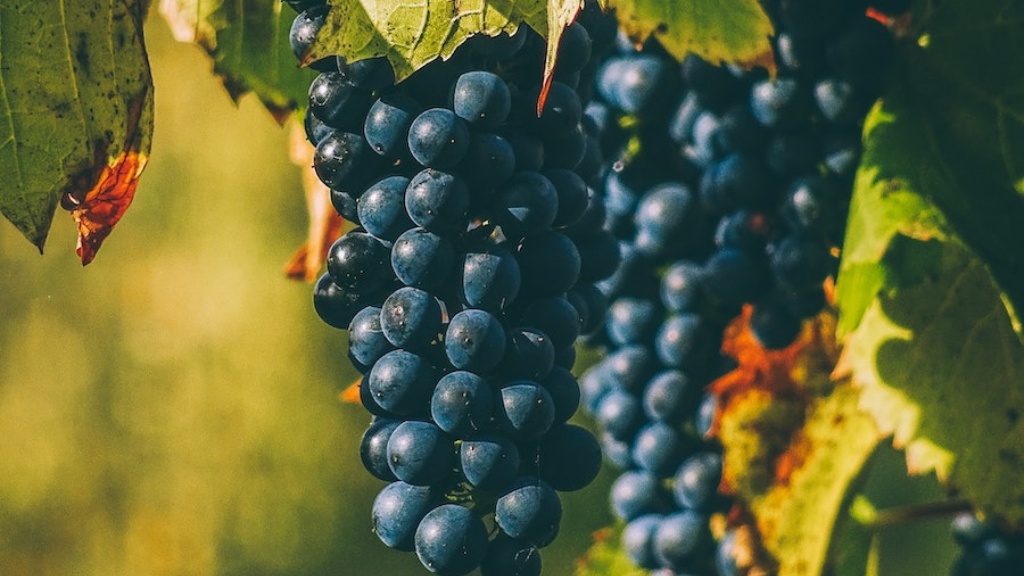 The Texas Hill Country region is known for its beautiful scenery and countryside living. It\'s also home to some of the best vineyards in Texas, making it a popular travel destination for wine lovers. With so many vineyards to explore, planning a trip can be overwhelming. In this guide, we\'ll highlight some of the Hill Country\'s best vineyards and provide tips for getting the most out of your trip.
The Texas wine industry has been growing in recent years, with the Hill Country region leading the way. According to the Texas Wine and Grape Growers Association, there are over 400 vineyards in the state, with 70 located in the Hill Country. The region\'s unique climate and soil provide the ideal conditions for producing a variety of wines, including Cabernet Sauvignon, Tempranillo, and Viognier.
One of the best ways to explore the Hill Country\'s vineyards is to take a guided tour. Many tour companies offer half-day or full-day tours that allow you to visit multiple vineyards and sample their wines. Another option is to rent a car and create your own itinerary. However, be sure to designate a driver or plan for transportation, as drinking and driving is never a good idea.
The first vineyard on our list is Becker Vineyards. Located in Stonewall, Texas, Becker Vineyards has over 90 acres of vines and produces a variety of award-winning wines. Their tasting room is open seven days a week and offers guided tours of the estate. The winery also hosts events throughout the year, including concerts and food and wine pairings.
If you\'re looking for a more unique wine experience, head to Grape Creek Vineyards. Their tasting room is housed in a beautiful Italian-inspired villa and offers tastings of their premium wines paired with locally-sourced cheeses and chocolates. You can also enjoy a picnic lunch on the winery\'s grounds or take a wine-pairing class.
For a family-friendly vineyard, check out Hilmy Cellars. While adults can enjoy tastings of the winery\'s hand-crafted wines, kids can explore the estate\'s playground and play giant lawn games. Hilmy Cellars offers a laid-back atmosphere and stunning views of the Hill Country\'s rolling hills.
If you\'re a fan of red wine, don\'t miss a stop at Fall Creek Vineyards. Their Tempranillo and Merlot have won numerous awards and their tasting room offers a laid-back atmosphere with knowledgeable staff. They also have a large outdoor patio, perfect for enjoying a glass of wine and taking in the Hill Country views.
Where to Stay
There are plenty of accommodation options in the Hill Country, from boutique hotels to quaint bed and breakfasts. For an upscale experience, try the rustic-chic Lodge at Cypress Creek. The resort offers private cottages, a spa, and a pool, as well as access to nearby wineries.
If you\'re on a budget, opt for a stay at one of the region\'s many Airbnb options. You can find everything from tiny homes to ranch houses, giving you a taste of country life.
What to Eat
While exploring the Hill Country\'s vineyards, be sure to sample the region\'s delicious cuisine. Many wineries offer food pairings, but you can also venture out to nearby restaurants. Try the BBQ at Cooper\'s Old Time Pit Bar-B-Que or the famous chicken fried steak at the legendary Alamo Springs Cafe.
When to Go
The Hill Country is beautiful year-round, but the best time to visit for vineyard tours is during the spring and summer months. The weather is mild, the wildflowers are in bloom, and many wineries offer outdoor events like concerts and festivals. However, if you\'re looking for a quieter experience, consider visiting during the fall or winter, when the crowds are thinner and the vineyards are decorated for the holidays.
Conclusion
The Hill Country\'s best vineyards offer a combination of excellent wine, stunning views, and unique experiences. Whether you\'re a wine connoisseur or just looking for a relaxing weekend getaway, the region has something for everyone. Plan your trip today and experience the beauty of Texas wine country.