Exploring New South Wales Vineyards: The Best Wineries To Visit
When it comes to wine, few regions in Australia can match the diversity and quality of New South Wales. From Hunter Valley to Mudgee, Orange to Riverina, the state is home to some of the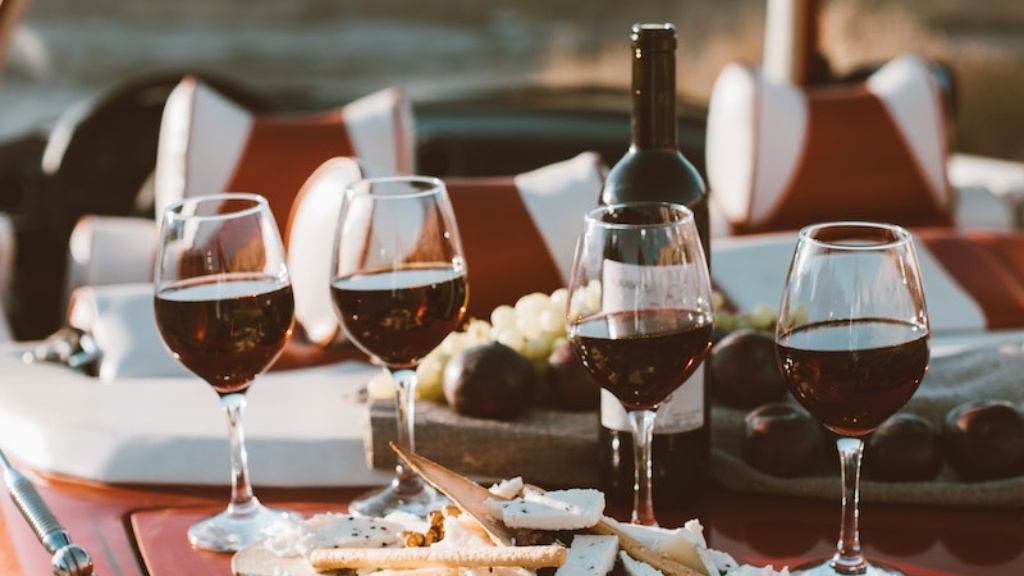 When it comes to wine, few regions in Australia can match the diversity and quality of New South Wales. From Hunter Valley to Mudgee, Orange to Riverina, the state is home to some of the best wineries in the country. Whether you\'re a seasoned wine connoisseur or a casual drinker, there\'s something for everyone in New South Wales. In this article, we\'ll take a closer look at some of the best wineries to explore in the state.
First up is the iconic Hunter Valley, which is located just two hours north of Sydney. The region is renowned for its Shiraz and Semillon, but it also produces Chardonnay, Verdelho, and other varietals. Some of the top wineries to visit in Hunter Valley include Tyrrell\'s Wines, Brokenwood Wines, and Audrey Wilkinson Vineyard. These wineries offer stunning views of the valley, cellar door tastings, and guided tours.
Moving westward, we come to the charming town of Mudgee. This region is known for its rich reds, particularly Cabernet Sauvignon and Merlot, as well as its crisp whites such as Chardonnay and Verdelho. Mudgee is home to award-winning wineries such as Logan Wines, Robert Stein Winery, and Lowe Wines. These wineries offer not only exceptional wines but also farm-to-table dining experiences and picturesque countryside views.
Next, we travel to Orange, which is situated in the Central West region of New South Wales. Orange is a relatively new wine-growing region, but it has already established itself as a producer of high-quality cool-climate wines. Pinot Noir, Chardonnay, and Sauvignon Blanc are some of the standout varietals from the region. Some of the top wineries to visit in Orange include Ross Hill Wines, De Salis Wines, and Philip Shaw Wines. These wineries offer intimate cellar door tastings, gourmet food experiences, and stunning views of the surrounding landscape.
Finally, we come to the Riverina, which is located in the southwest corner of New South Wales. This region is known for its fortified wines, particularly its famous Botrytis Semillon. However, it also produces excellent Shiraz, Cabernet Sauvignon, and Chardonnay. Some of the top wineries to visit in the Riverina include McWilliam\'s Wines, Calabria Family Wines, and Lillypilly Estate. These wineries offer unique tasting experiences, including fortified wine tastings and winery tours.
Wine Regions of New South Wales
New South Wales is divided into fourteen wine regions, each with its own unique characteristics and climate. Hunter Valley is the most well-known region and is famous for its Shiraz and Semillon. Mudgee is another popular region that produces rich, full-bodied reds. The Central Ranges region, which includes Orange, is a newer region that is gaining a reputation for producing exceptional cool-climate wines.
Grapes Varieties of New South Wales
New South Wales is home to a wide range of grape varietals, from the classic Shiraz and Cabernet Sauvignon to the lesser-known Verdelho and Tempranillo. Some of the most commonly grown grape varieties in the state include Chardonnay, Pinot Noir, Merlot, and Sauvignon Blanc.
Wine Tasting Tips
Visiting a winery can be an overwhelming experience, especially if you\'re new to wine tasting. To get the most out of your tasting experience, it\'s important to follow a few tips. First, don\'t be afraid to ask questions. Winery staff are usually happy to answer any questions you may have about the wines or the winery. Next, take your time and taste the wines slowly. Try to identify the different flavors and aromas in each wine. And finally, don\'t forget to enjoy the experience!
Australian Winemaking Industry
The Australian winemaking industry is a thriving and dynamic industry that is constantly evolving. It is the fourth-largest wine exporter in the world and contributes over $40 billion to the Australian economy. However, the industry faces challenges such as climate change and the current pandemic. Despite these challenges, many wineries are adapting and innovating to ensure the industry\'s continued success.