Exploring San Sebastian\'s Best Michelin Star Restaurants
San Sebastian is one of Spain\'s most beloved cities when it comes to food. The Basque country is famous for producing some of the best ingredients in the world, and the local chefs certainly know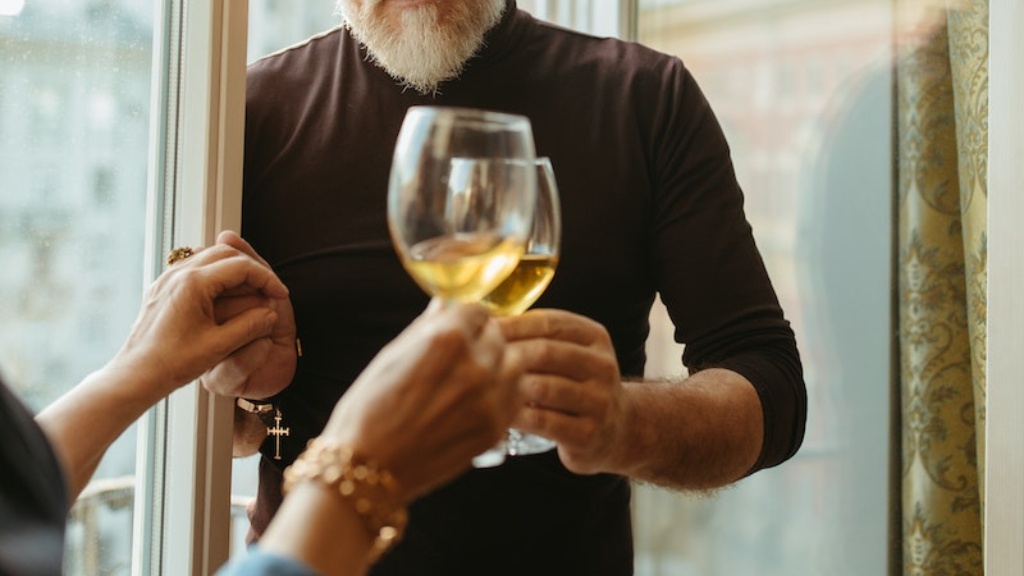 San Sebastian is one of Spain\'s most beloved cities when it comes to food. The Basque country is famous for producing some of the best ingredients in the world, and the local chefs certainly know how to turn them into culinary masterpieces. The city boasts more Michelin stars per inhabitant than almost anywhere else on the planet, so it\'s a foodie\'s paradise. In this article, we\'ll take a look at some of the best Michelin star restaurants in San Sebastian and what makes them so special.
Our first stop is Akelarre, which sits atop a hill overlooking the sea. This restaurant is no newcomer to the Michelin star scene, having been awarded three stars consistently since 2007. The head chef, Pedro Subijana, creates dishes that are both visually stunning and delicious. Some of their standout dishes include squid in black ink, baby langoustines, and slow-cooked suckling pig.
Another highlight of the San Sebastian culinary scene is Martín Berasategui. This restaurant has three Michelin stars and has been cited as one of the best restaurants in the world. Berasategui has won myriad awards, and it\'s not difficult to see why. Their tasting menu is a journey through Basque cuisine with dishes such as \'taco\' of prawn and crunchy pig\'s trotter.
For a more traditional experience, we recommend Arzak. This family-run restaurant has held three Michelin stars since 1989 and often features in best-of lists for the region. Juan Mari Arzak is one of the most influential chefs in Basque cuisine and has played a crucial role in modernizing the region\'s culinary scene. Their signature dish is a \"red mullet with royal squid in its ink.\"
If you\'re after a Mediterranean-inspired twist on Basque cuisine, Mugaritz is the place to go. The restaurant has two Michelin stars and is famous for experimentation with innovative techniques and flavors. The head chef, Andoni Luis Aduriz combines traditional Basque recipes with modern techniques to create dishes that are simply unique.
How to Choose the Best Restaurant for You
Choosing the best restaurant to visit during your stay in San Sebastian can be a daunting task. With so many fantastic options it\'s easy to become overwhelmed. The first step is to decide what you\'re after – a traditional experience or something more modern and innovative?
If you\'re a fan of red meat, then Hillside is a great choice. This restaurant is known for its incredible steak, and their wine list is equally impressive. On the other hand, if seafood is more your thing, La Cuchara de San Telmo is well worth a visit. It\'s a small and often busy place best known for its cider-braised clams.
Bask in the city\'s numerous Michelin-starred dining experiences with its vibrant Pinxtos scene. Pinxtos has been dubbed the \"Basque tapas\" because it\'s a small portion of food served over a sliver of bread. You\'ll find locals in these lively bars enjoying a sampling of the local cuisine.
What to Expect from a Michelin-starred Restaurant
Michelin-starred restaurants are considered the crème de la crème of dining experiences. They offer the highest quality ingredients, unique presentation, and flavors that will linger in your mouth long after your last mouthful. That said, it\'s important to note that these restaurants tend to be expensive, and you\'re advised to make a reservation beforehand.
There\'s a formal dress code in many Michelin-starred restaurants, so it\'s best to check before you arrive. However, the atmosphere will differ from place to place. If you\'re not used to fine dining experiences, the heady silence and stiff service might be intimidating. But know that the waitstaff is there to walk you through the menu and it\'s no problem asking for their recommendations.
The Future of Michelin-starred Restaurants in San Sebastian
There are no signs of the San Sebastian culinary scene slowing down any time soon. Several new restaurants have recently opened in the region, and they\'re already garnering attention across the world. Michelin-starred chefs are still leading the way in terms of innovation in Basque cuisine, and the future looks bright for those looking to experience the best that San Sebastian has to offer.
In conclusion, San Sebastian is a food lover\'s paradise, with Michelin-starred restaurants serving up some of the best dishes in the world. The region\'s culinary scene has a bright future, with both established and up-and-coming chefs pushing the boundaries of Basque cuisine. From breathtaking views at Akelarre to traditional cooking at Arzak, there\'s something for everyone in San Sebastian.