Exploring South African Wine Country: The Top Wineries To Visit In Stellenbosch
South African wine country is a lesser-known wine destination, but it offers visitors an abundance of options. One of the most popular destinations in this region is Stellenbosch. Located in the Western Cape Province near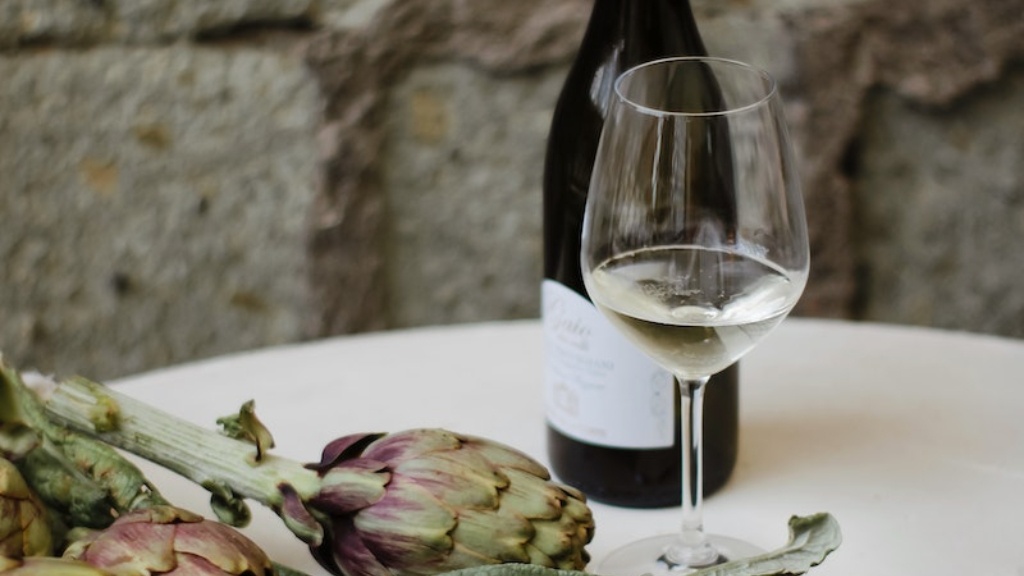 South African wine country is a lesser-known wine destination, but it offers visitors an abundance of options. One of the most popular destinations in this region is Stellenbosch. Located in the Western Cape Province near Cape Town, Stellenbosch is the second oldest town in South Africa, and renowned for its wines. Stellenbosch is home to more than 150 wine cellars, and you will be spoilt for choice when it comes to the wineries to visit. There are selections to suit all palates, from internationally recognized estates to small boutique family cellars that welcome visitors with open arms. These are some of the top wineries to visit in Stellenbosch.
Jordan Wine Estate is one of the most popular wineries in Stellenbosch, and it is known for having a unique design that melds Cape Dutch architecture and modern style. The estate also hosts one of the best restaurants in the area, The Bakery, which offers freshly baked bread and pastries to pair with their award-winning Chardonnay. Jordan\'s outstanding ratings and reviews come not just from the high-quality grape varieties but also from the winemaker\'s commitment to minimal intervention and organic farming.
The Tokara Wine Estate is famous for its high altitude wine production, and the vineyards are situated on the Simonsberg slopes. Winemaker Miles Mossop employs authentic winemaking techniques to produce some of South Africa\'s most popular wines, including Tokara\'s Reserve Collection, a sprawling range of premium quality wines. The restaurant, Tokara, provides tastings of their distinctive wines and serves fantastic cuisine, which could be paired with a glass of Tokara\'s award-winning Sauvignon Blanc.
Beyerskloof is also a top winery, specialising in producing Pinotage. This intimate, family-owned and operated winery produces some of the best Pinotage wines in the world, making it a must-visit destination for wine tasting in Stellenbosch. The staff offers a personalized, high-quality wine tasting experience, and the winery offers guided tours around its vast vineyards, providing visitors with a grounding in the history of the South African wine industry.
Morgenhof is another magnificent wine estate that is located at the foot of Simonsberg Mountain. The winery is run by a French family, and the vineyard is known for producing fantastic wines. Morgenhof\'s flagship is the award-winning \'Pennon Hill\' Bordeaux blend, and they also offer a Cabernet Sauvignon and white wine gems like Chenin Blanc and Sauvignon Blanc. The estate\'s patio offers breathtaking views of the mountain ranges and vineyards that make it a perfect spot to unwind and drink wine.
Rust en Vrede, situated in the north-west of Stellenbosch, is globally acclaimed for its Bordeaux blends and Syrah. It is one of the few in the region that has a wine tumbler for tastings rather than conventional wine glasses to depict the winery\'s unique philosophy. The boutique winery produces ultra-premium red wines, and visitors can tour the vineyards and cellar for a complete immerse experience of the winemaking process.
Wine Tasting Tips
Now that you know about some of the best wineries to visit in Stellenbosch, here are some helpful wine tasting tips to make the most of your visit. First and foremost, remember to stay hydrated, especially if you are visiting more than one winery in a day. Ask questions about the wines you taste, and take notes about the wines you like. You\'ll be grateful you did when trying to decide which wines to purchase later on. Lastly, be mindful, and try to avoid wearing strong perfumes, colognes or smoking before a wine tasting as it can interfere with your tasting experience.
Accommodation Options in Stellenbosch
Stellenbosch is a beautiful town with abundant options for accommodation. There are various hotels, guesthouses, and self-catering apartments to choose from. One of the top-rated hotels is The Devon Valley Hotel, a luxurious four-star hotel that offers endless views of vineyards and oak trees. Another great pick is the Oude Werf Hotel in the heart of Stellenbosch, which has been voted one of the best hotels in the country for years.
Outdoor Activities in Stellenbosch
Stellenbosch is a picturesque location that is filled with outdoor activities. Hiking in the mountains, nature walks through vineyards, hot air balloon tours, and mountain biking are just some of the activities that you can do. Additionally, the town\'s history spanning more than three centuries shows in its beautiful architecture and well-preserved historic buildings such as the Oom Samie se Winkel, which is an old fashioned shop in Stellenbosch that dates back to the 1900s.
Food Options in Stellenbosch
Stellenbosch is known for its excellent food offerings that range from fancy restaurants to quaint cafes. The town also has a multicolored cuisine that brings together flavors from different parts of the world, as well as showcasing traditional meals such as braai, a local barbecue that features South Africa\'s favourite sausage – Boerewors. The Stellenbosch Slow Food Market is the ideal venue to experience local flavors, so make sure to drop by for fresh produce, homemade bread, charcuterie, ice-cream, and other fantastic food.