Exploring Southern Brazil\'s Food And Wine Scene
Do you love exploring new cultures through their food and drink? Then you won\'t want to miss the food and wine scene of Southern Brazil. This region is home to a vibrant blend of European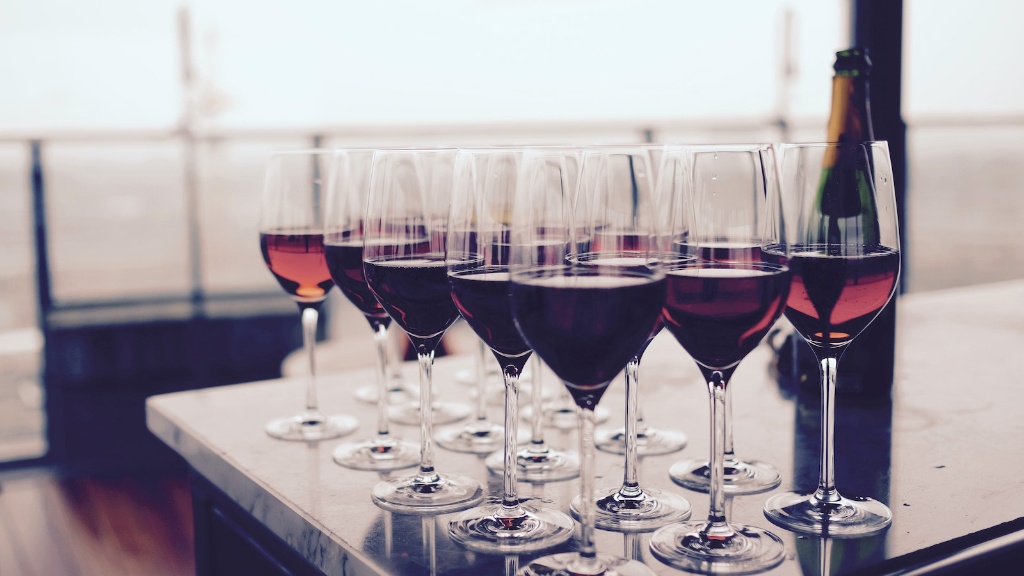 Do you love exploring new cultures through their food and drink? Then you won\'t want to miss the food and wine scene of Southern Brazil. This region is home to a vibrant blend of European and South American influences that make for a truly unique culinary experience.
One of the most famous dishes you\'ll find in Southern Brazil is churrasco, an all-you-can-eat meat feast that is a carnivore\'s dream. Churrasco is traditionally cooked over an open flame and served with sides like rice, beans, and vegetables. It\'s a staple at Brazilian steakhouses, but you can also find it at local family-run restaurants.
And what\'s a great meal without a glass of wine to go with it? Southern Brazil is known for producing some of the best wine in the country. The region\'s cooler climate is perfect for growing grapes, especially for sparkling wines. One of the most famous wineries in the area is Casa Valduga, which produces award-winning wines that are exported around the world.
If you\'re looking for a more off-the-beaten-path dining experience, try visiting a gaucho farm. Gauchos are Brazilian cowboys who raise cattle and live off the land. They often cook meals over a campfire and serve them outside in a rustic setting. You\'ll get to taste authentic Brazilian food while surrounded by stunning natural scenery.
Of course, no visit to Southern Brazil would be complete without trying the region\'s famous street food. One popular snack is pão de queijo, a small bread roll made with cheese that becomes gooey and delicious when you bake it. Another street food staple is pastel, a deep-fried pastry filled with meat, cheese, or vegetables.
But Southern Brazil isn\'t just about meat and wine – the region has also become known for its craft beer scene. Brazil may be better known for its caipirinhas, but locally brewed IPAs and stouts are gaining a loyal following. One of the best places to sample the region\'s craft beer offerings is at a brewpub like Eisenbahn, which has locations throughout Southern Brazil.
To truly appreciate Southern Brazil\'s food and wine culture, it\'s worth learning about the region\'s history. The area has a strong German and Italian influence, with many immigrants settling there in the late 19th and early 20th century. These groups brought with them unique culinary traditions which have blended with Brazilian flavors to create something truly special.
The Rise of Southern Brazilian Cuisine
Southern Brazil\'s food scene has been growing in popularity in recent years, both locally and internationally. Part of the reason for this is a growing appreciation for the region\'s unique blend of European and South American influences. This has led to more local chefs and restaurants using traditional ingredients and techniques in new and creative ways.
The Best Wine Regions in Southern Brazil
While the entire region of Southern Brazil is known for producing excellent wine, there are some specific areas that stand out. Serra Gaúcha, for example, is one of the most important wine regions in Brazil and is home to Casa Valduga. Other notable wine regions include the Vale dos Vinhedos, which is known for producing high-quality sparkling wines, and the Campanha Gaúcha, which produces red wines that are rich and complex.
Traditional Brazilian Ingredients to Try
To truly appreciate Southern Brazilian cuisine, it\'s worth getting to know some of the region\'s most traditional ingredients. One of the most important is farofa, a toasted cassava flour that is used as a side dish or garnish. Another ingredient to try is feijão tropeiro, a dish made with beans, meat, and cassava flour that is a staple of the region.
The Future of Southern Brazilian Cuisine
As Southern Brazil\'s food and wine scene continues to grow, many people are wondering what the future holds. Some experts predict that the region\'s culinary traditions will become even more mainstream and popular in years to come, while others suggest that younger chefs will continue to experiment with new and creative ways to showcase local ingredients.
Whatever the future holds, one thing is clear: Southern Brazil\'s food and wine scene is not to be missed. From churrasco to craft beer, there\'s something for everyone to enjoy in this vibrant and exciting region.