Exploring The Best Restaurants In Rio De Janeiro, Brazil
When it comes to exploring the culinary scene in Rio de Janeiro, there is no shortage of options. With a combination of traditional Brazilian cuisine and international influences, there is something to suit every taste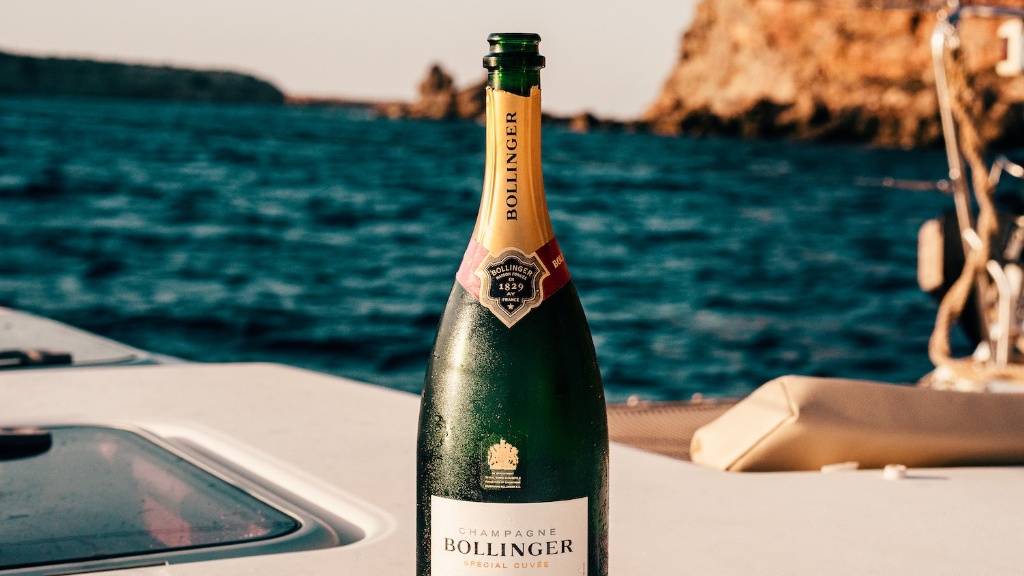 When it comes to exploring the culinary scene in Rio de Janeiro, there is no shortage of options. With a combination of traditional Brazilian cuisine and international influences, there is something to suit every taste bud.
The city is known for its churrascarias, or barbeque-style restaurants, where you can enjoy a variety of meat, grilled to perfection. One of the best spots for this is Porcão Rio\'s, which offers an extensive salad bar to start, followed by a continuous flow of skewered meats brought to your table until you simply can\'t eat any more. It\'s a carnivore\'s heaven.
For seafood lovers, there is no better place to visit than Satyricon. This upscale restaurant has been around for over 30 years and is known for its fresh, delicious seafood dishes. From raw oysters and sushi to grilled lobster, you won\'t be disappointed.
For a more contemporary dining experience, Mee should be at the top of your list. Located in the Belmond Copacabana Palace Hotel, this restaurant serves up a mix of Asian cuisine with a Brazilian twist. The menu includes dishes such as miso-marinated cod and wagyu beef dumplings that are sure to impress.
If you\'re in the mood for some traditional Brazilian fare, head to Casa de Feijoada. This restaurant is famous for its feijoada, a hearty bean stew made with pork and beef. It\'s a filling meal that will give you a taste of true Brazilian cuisine.
Another restaurant worth checking out is CT Boucherie. This French-inspired steakhouse serves up some of the best beef in the city, alongside a delicious wine list to match. The meat is cooked to perfection and the service is top-notch, making for a memorable dining experience.
If you\'re on a budget, don\'t worry – there are still plenty of options for you. One standout is Academia da Cachaça, which serves up some of the best caipirinhas in town alongside traditional Brazilian bar food. The empanadas and pastels are particularly delicious.
All of these restaurants offer a unique dining experience and showcase the best of Rio\'s culinary scene. However, with so many choices available, it can be difficult to know where to start. To get a true taste of the city, be sure to try some of the street food as well. You\'ll find everything from savory pastries to sweet desserts and fresh fruit juice.
Best Places to Grab a Quick Bite
If you\'re short on time or just want a quick snack, there are plenty of options available in Rio. One of the most popular street foods is the açaí bowl. These bowls are made with frozen açaí berries and topped with granola, fruit, and honey. They are a delicious and healthy snack that you can find all over the city.
For a tasty sandwich option, head to Bar Urca. This small bar overlooking the water is famous for its sandwiches and pastries, particularly the shrimp-filled empadas. It\'s a great place to grab a bite and enjoy the view.
Another popular street food is the coxinha. These small, fried chicken dumplings are a favorite among locals and can be found at many snack stands around the city. They are perfect for a quick and filling snack on the go.
For a more substantial meal, head to Braseiro da Gávea. This no-frills restaurant serves up some of the best grilled meats in the city at affordable prices. The menu is simple but satisfying, with dishes like grilled chicken and beef served with rice and beans.
Finally, if you\'re in the mood for some sweet treats, be sure to try the brigadeiros. These bite-sized balls of chocolatey goodness are a staple in Brazil and can be found at many candy stores and markets throughout the city.
The Rising Trend of Plant-Based Cuisine
While Rio is known for its meat-heavy cuisine, there has been a recent rise in popularity of plant-based dining options. One of the best places to try this trend is at Org Bistro. This restaurant offers a completely plant-based menu, with dishes like quinoa salad and seitan piccata.
Another great option is Teva, a vegetarian restaurant that focuses on fresh, locally sourced ingredients. The menu changes frequently to reflect what\'s in season, but always includes delicious options like mushroom risotto and roasted cauliflower steak.
Even some of the more traditional restaurants are starting to offer plant-based options. For example, Casa do Sardo now offers a vegan feijoada made with tofu instead of meat. It\'s a great way to enjoy a classic Brazilian dish without the animal products.
This trend towards plant-based eating is not only good for health and the environment, but also offers a new and exciting culinary experience for visitors and locals alike.
The Influence of Afro-Brazilian Cuisine
Another aspect of Rio\'s culinary scene that is not to be missed is the influence of Afro-Brazilian cuisine. This cuisine is rooted in the traditions and ingredients of the people of African descent who have lived in Brazil for centuries.
One great place to experience this cuisine is at Tia Surica. This restaurant serves up traditional dishes like feijoada and moqueca, but with a unique twist that reflects the Afro-Brazilian influence. It\'s a great place to learn about the history and culture of this cuisine.
Another must-visit spot is Bar do Oswaldo. This small bar has been around for over 50 years and is famous for serving up some of the best bolinhos de feijão (black bean fritters) in the city. These fritters are a dish with roots in West Africa and are served alongside other traditional Brazilian bar foods.
By exploring the Afro-Brazilian cuisine in Rio, visitors can gain a deeper understanding of the cultural history of the city and experience new and exciting flavors.
The Best Places for a Unique Dining Experience
If you\'re looking for a truly unique dining experience in Rio, there are a few restaurants that stand out. One of these is Aprazível, which offers both delicious food and a stunning view of the city. The restaurant is located on a hilltop in Santa Teresa and has multiple levels, including an outdoor area with a waterfall and garden. The menu focuses on Brazilian classics, but with a modern twist.
Another standout restaurant is Lasai, which offers a tasting menu that highlights the best of Brazilian ingredients. The menu changes regularly depending on what is in season, but always includes creative and delicious dishes like octopus with pumpkin and sunflower seeds.
Finally, Empório Santa Therezinha is a unique dining experience that combines a restaurant, bar, and live music venue. The decor is rustic and eclectic, and the menu includes tasty options like plantain chips and grilled brie, alongside innovative cocktails.
By visiting these restaurants, visitors can enjoy not only fantastic food but also a truly memorable dining experience.