Exploring The Best Wineries Near Austin, Texas
When it comes to wine, the state of Texas may not be the first place that comes to mind. However, with rolling hills and warm, sunny weather, Texas has the perfect conditions for growing grapes,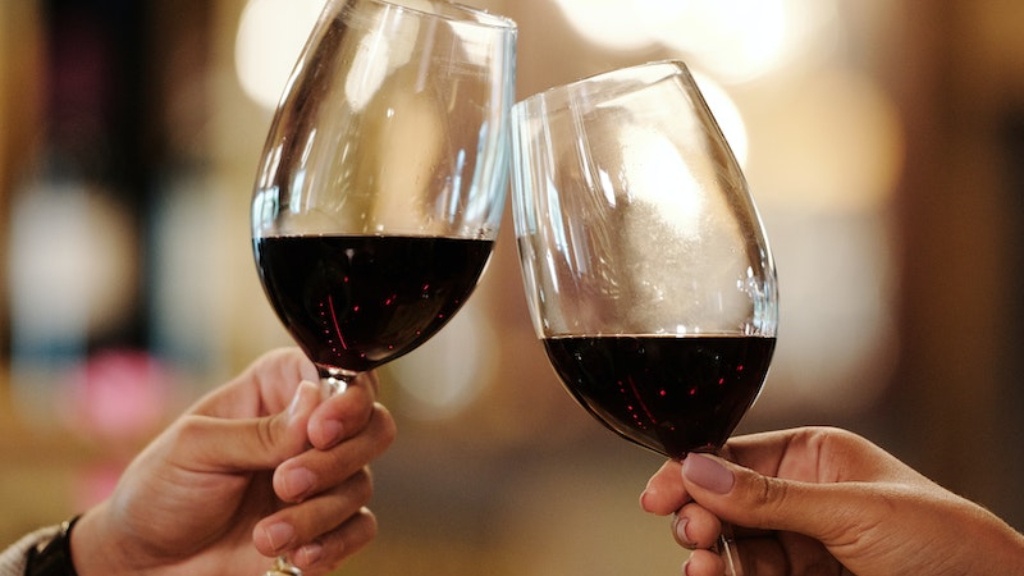 When it comes to wine, the state of Texas may not be the first place that comes to mind. However, with rolling hills and warm, sunny weather, Texas has the perfect conditions for growing grapes, and it turns out that the Lone Star State has a lot to offer in terms of wineries. In particular, the area surrounding Austin is home to some of the best wineries in the state – here are just a few that any wine lover should make a point to visit.
First, there\'s Duchman Family Winery. Located just outside of Austin in Driftwood, this winery specializes in Italian-style wines, making it a unique addition to Texas\'s wine scene. Visitors can taste a flight of wines in the tasting room or take a tour of the production facilities to see how the wine is made.
Another great winery near Austin is Fall Creek Vineyards. This winery has been around since 1975 and has since won numerous awards for its wines. They produce both classic varietals like Chardonnay and Cabernet Sauvignon, as well as more unique blends like their Salt Lick Vineyard Syrah. Visitors can enjoy wine tastings, guided tours, and even picnics on the winery\'s beautiful grounds.
For those who want a truly unique experience, there\'s Hawk\'s Shadow Winery. This winery is unique in that it focuses exclusively on producing wine from the Spanish grape varietal, Tempranillo. Visitors can take a guided tour of the vineyards or enjoy a seated tasting paired with locally sourced foods.
Of course, no list of wineries near Austin would be complete without mentioning the famous Driftwood Estate Winery. This winery is known for its stunning views of the Texas Hill Country and its wide selection of award-winning wines. Visitors can take guided tours, join wine clubs, or just sit on the outdoor patio and enjoy a glass of wine while taking in the view.
One winery that stands out from the rest is Lewis Wines. It was founded by Doug Lewis and Duncan McNabb in 2010, and since then, it has been a favorite among locals and foodies alike. They produce small lot, minimal-intervention wines that showcase the Texas terroir, such as Durif, Tannat, and Chenin Blanc. Lewis Wines has a gorgeous tasting room that is open to visitors Fridays to Sundays, where they can enjoy a wine flight or a glass of their preferred wines.
Located in Fredericksburg, Texas, Grape Creek Vineyards is another must-visit winery near Austin. They boast the "Tuscany of Texas" inviting atmosphere, perfect for a romantic getaway. The property sits on 100 acres of land overlooking the Texas Hill Country, and their tasting rooms and patios offer a picturesque experience. Grape Creek offers over 20 wines, including sparkling, white, and red wines perfect for any palate.
Wine-Tasting Tips for Novices
For those who are new to wine tasting, it can be difficult to know where to start. To get the most out of your visit to a winery, keep these tips in mind:
Start with lighter wines and work your way up to heavier ones.
Take a sip of water between tastings to cleanse your palate.
Don\'t be afraid to ask questions of the tasting room staff – they\'re there to help!
The Rise of Texas Wine
While Texas may not be as well-known for wine as California, the state\'s wine industry has been rapidly growing in recent years. In 2016, Texas became the fifth-largest wine-producing state in the US, with over 400 wineries throughout the state.
Experts attribute this growth to a combination of factors, including favorable climate conditions, an increased focus on sustainable winemaking, and a growing interest in food and drink tourism in Texas.
Wine and Food Pairings
While wine can be enjoyed on its own, many people enjoy pairing it with food to enhance the flavors of both. Here are a few classic wine and food pairings to try:
Chardonnay with seafood or chicken dishes
Pinot Noir with mushroom or truffle dishes
Cabernet Sauvignon with grilled meats
Planning Your Visit
If you\'re planning a trip to the Austin area and want to check out some wineries, it\'s important to do a little research ahead of time. Many wineries require reservations for tastings or tours, so be sure to check each winery\'s website or call ahead to make arrangements.
It\'s also a good idea to plan transportation ahead of time – after all, you don\'t want to have to worry about how you\'re getting home after a day of wine-tasting! Many wineries offer shuttle services or recommend local transportation companies.