Reading Time: 1 minute
Hello! Welcome to As Drunk by Exotic Wine Travel, a weekly column where we feature interesting wines that we encourage you to seek out. The reviews featured in this series may be written by either one or the both of us. The featured wines can be from obscure or well-known wine regions. We hope that these wine recommendations will keep you gastronomically curious and your palate invigorated.
Fakin, 'Il Primo' Teran 2017
"Fakin Good Wines!"
That's the tagline of Fakin Winery in Istria, Croatia. This slogan always draws snickers from people but it's more than just a marketing ploy. The wines from Fakin are very good indeed.
Proprietor and winemaker Marko Fakin burst onto the wine scene a few years ago and hasn't looked back since. Marko produces whites from Malvazija and reds from Teran. The wines have garnered local attention and have taken home several prestigious prizes at the Decanter World Wine Awards.
Since 2015, Marko has produced barrel-aged Malvazija and Teran, named La Prima and Il Primo respectively. We've tasted every vintage of both and often found that the La Prima outperformed the Il Primo. To me, the past vintages of Il Primo seemed a little oaky and overly ambitious. That has all changed with the recent vintage of Fakin, 'Il Primo' Teran.
*Learn more about Marko and Fakin wines at 4:42 in the video below.
The 2017 vintage was difficult for reds in Istria, which makes the Fakin, 'Il Primo' Teran 2017 all the more impressive. It tastes eerily similar to a well made Chianti Classico. The acidity here is under control (difficult with the high acid grape Teran) and balanced by generous fruit and judicious use of oak. There are notes of cherry, balsamico, cedar, and a hint of mocha. Generous fruit on the front with bitter, espresso-like tannins. There's a tangerine peel-like flavor on the finish thanks to the vibrant acidity.
Score: 91/100
You can find out more about our scoring system on the WINE RATING page.
************
Want to learn more about Croatian wine?
Our visitor-friendly wine travel guidebook to Croatia is available on Amazon now!
Check out Cracking Croatian Wine: A Visitor-Friendly Guide for more information.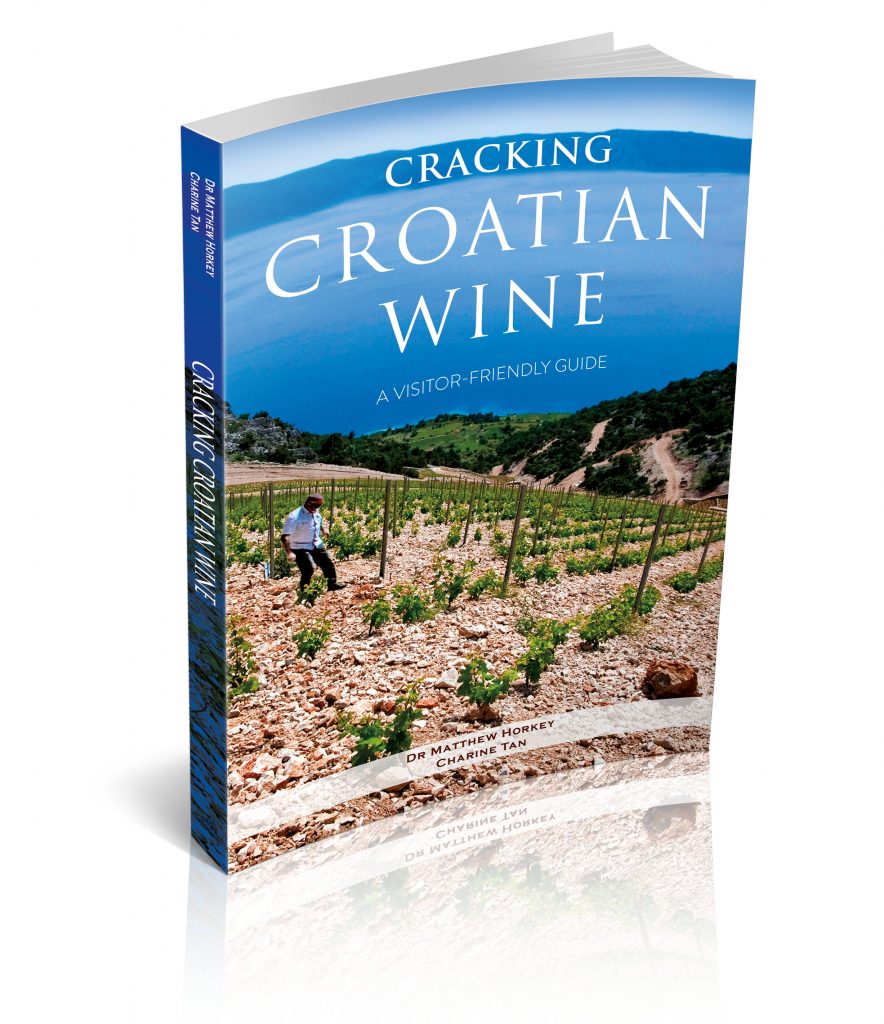 ---
Please note that the opinions expressed are our own and have not been paid for in any way. We do not sell editorial content as that would destroy the legitimacy of our reviews and the trust between Exotic Wine Travel and its readers. On occasion, we extend the option of purchasing the wines we review or/and the products we spotlight. Some of these product links are set up through affiliate programs, which means Exotic Wine Travel gets referral credits if you choose to purchase these items via the links we provide.