Finger Lakes: Discovering The Best Food Destinations
Nestled in the heart of Upstate New York lies a region renowned for its natural beauty and agricultural bounty - the Finger Lakes. This picturesque area is home to 11 glacier-carved lakes and a thriving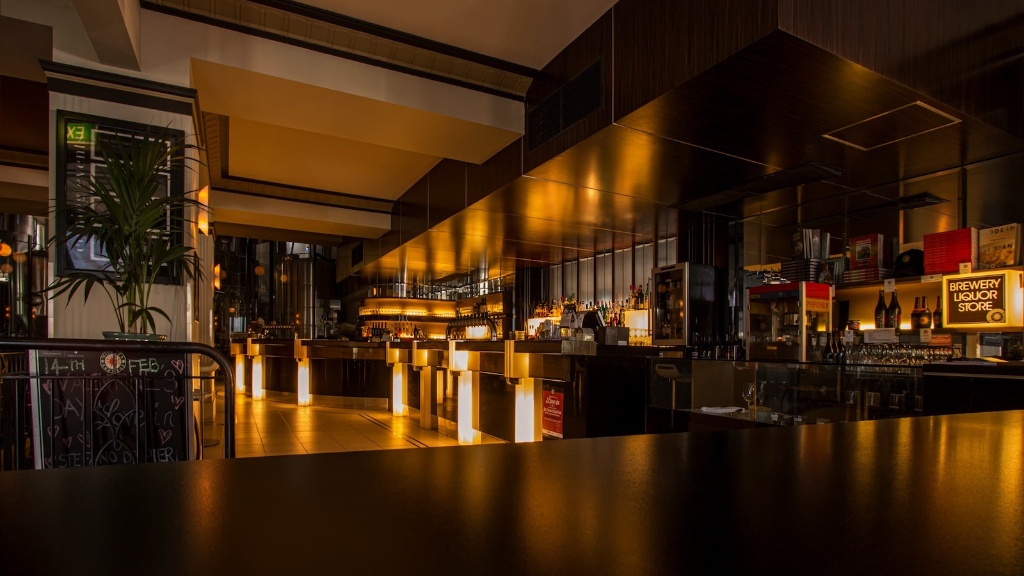 Nestled in the heart of Upstate New York lies a region renowned for its natural beauty and agricultural bounty – the Finger Lakes. This picturesque area is home to 11 glacier-carved lakes and a thriving food scene that has garnered national and international attention in recent years. From farm-to-table restaurants to award-winning wineries, the Finger Lakes offer a plethora of culinary experiences waiting to be discovered.
One of the main draws of the Finger Lakes food scene is its emphasis on locally sourced, seasonal ingredients. The region boasts a rich agricultural heritage, with small family farms and artisanal producers dotting the landscape. Many restaurants in the area have embraced this farm-to-table ethos and have forged close relationships with local farmers and producers.
One such restaurant is the celebrated FLX Table in Geneva. This intimate dining experience seats just 12 guests per sitting and offers a rotating tasting menu that draws inspiration from the bountiful harvest of the Finger Lakes. Dishes like crispy skin trout with apple-celery root puree and pork belly with black garlic and cherry compote showcase Chef Christopher Bates\' culinary prowess and commitment to local ingredients.
Of course, no discussion of Finger Lakes cuisine would be complete without mentioning its famous wine industry. The region is home to over 100 wineries, with Riesling being the flagship grape variety. The cool climate and unique terroir of the Finger Lakes produce a distinctive style of Riesling that has earned critical acclaim from wine experts across the globe.
One winery that exemplifies the excellence of Finger Lakes Riesling is Hermann J. Wiemer Vineyard. Founded in 1979, this pioneering winery was one of the first to plant Riesling vines in the region. Today, it produces a range of exceptional wines, from dry to sweet, that showcase the nuances of the terroir and offer a true taste of the Finger Lakes.
The Finger Lakes food scene isn\'t limited to high-end dining experiences, however. The region is also home to a thriving food truck culture, with a diverse range of mobile vendors offering everything from BBQ to vegan fare. One standout is The Good Truck, a mobile eatery that specializes in creative and delicious sandwich creations. The \'Buffalo chicken and waffles\' and the \'Muffaletta\' are perennial favorites amongst locals and visitors alike.
The Finger Lakes region has also recently gained attention for its burgeoning craft beer industry. With over 100 breweries in New York State, the Finger Lakes has quickly established itself as a hub for innovative and flavorful beers. One brewery that embodies this ethos is Prison City Brewery in Auburn. Their flagship beer, \'Mass Riot\', is a juicy New England-style IPA that has earned a cult following.
Exploring Finger Lakes\' Cheese Trails
When it comes to artisanal cheese, the Finger Lakes region is truly a treasure trove. The region\'s rolling hills and lush pastures provide the perfect environment for dairy farming and cheese production. The Finger Lakes Cheese Trail is a self-guided tour that takes visitors on a journey through some of the area\'s best cheesemakers. Lively Run Dairy, Muranda Cheese Company, and Finger Lakes Dexter Creamery are just a few of the many stops along the trail.
The Rise of Local Distilleries in Finger Lakes
While Finger Lakes\' wine and beer industries have long been established, the region\'s craft distilling scene is relatively new. In recent years, however, a number of local distilleries have emerged, offering a range of spirits made from local ingredients. Finger Lakes Distilling, located on the east side of Seneca Lake, produces a range of award-winning whiskeys, brandies, and gins. Their \'McKenzie Rye Whiskey\' has been named one of the best rye whiskeys in the world by Whisky Advocate Magazine.
Finger Lakes\' Culinary Festivals and Events
For foodies looking to experience the best that the Finger Lakes has to offer, there are a number of festivals and events that celebrate the region\'s culinary heritage. The Finger Lakes Wine Festival, held annually in Watkins Glen, is one of the largest wine festivals in the country, featuring over 80 wineries and 600 wines to sample. The Finger Lakes Cheese Festival, held in Odessa, offers visitors the chance to taste a wide range of artisanal cheeses and meet the makers behind them.
The Future of Finger Lakes Food Scene
As the Finger Lakes food scene continues to gain momentum, it\'s clear that the region\'s culinary identity is more vibrant and diverse than ever before. From farm-to-table restaurants to food trucks, wineries to distilleries, the Finger Lakes offers a cornucopia of culinary delights waiting to be discovered. With so much to explore, it\'s no wonder that food lovers from around the world are taking notice of this hidden gem in upstate New York.