Finger Lakes Foodie Guide: Top 10 Must-Try Dishes
Greetings foodies, and welcome to our magazine article about the spectacular cuisine found in the Finger Lakes region of New York! The Finger Lakes have a thriving culinary scene that is sure to delight anyone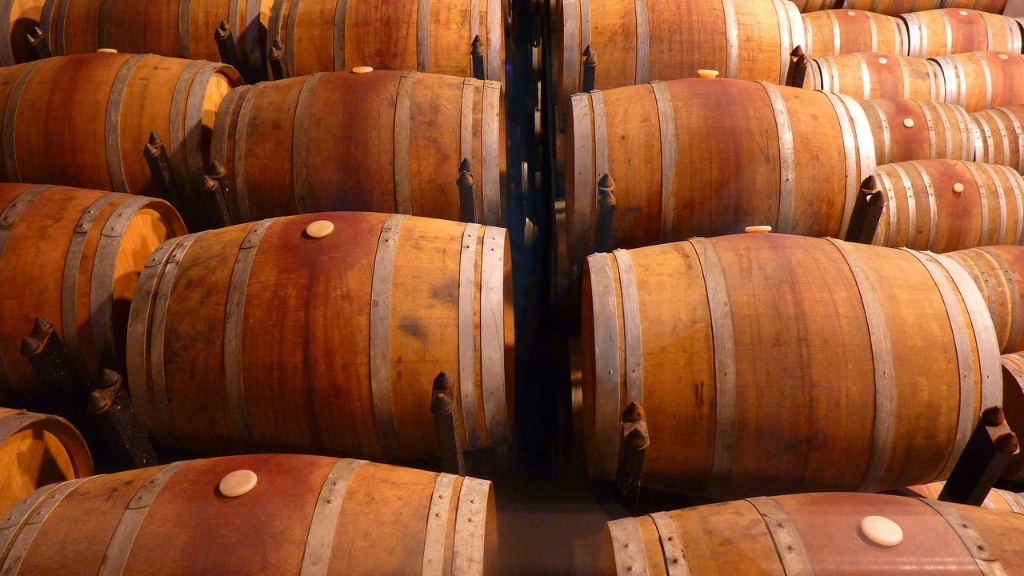 Greetings foodies, and welcome to our magazine article about the spectacular cuisine found in the Finger Lakes region of New York! The Finger Lakes have a thriving culinary scene that is sure to delight anyone who takes a bite. Whether you're a local resident or someone visiting from far away, there are plenty of dishes that you simply must try – so let's get started!
First up on our list of must-try dishes is the infamous Grape Pie. This dessert is a regional specialty that is made from Concord grapes and comes with a buttery crust on top. It may sound strange to some, but trust us – this dessert is not to be missed. While grape pie can be found in many bakeries throughout the Finger Lakes, it's especially popular during the Naples Grape Festival which takes place every September.
If you're looking for something a bit more savory, then look no further than the classic Chicken French dish. This meal consists of breaded chicken that is sautéed with a lemony sauce and served over pasta. The Chicken French dish originated in Rochester, New York but can now be found throughout the Finger Lakes region.
Another dish that you might want to try is the Rochester-Style Garbage Plate. This unique dish features a bed of french fries that is covered with either macaroni salad or baked beans, plus your choice of meat – typically either hamburger, cheeseburger, or hot dog. The final touch is the "meat sauce" which is ladled over the top. It may not sound visually appealing, but it's a meal that is sure to fill you up and satisfy your taste buds.
If you're someone who loves spicy food, then you'll definitely want to try the Spiedie Sandwich. This sandwich is made with cubes of marinated meat (usually chicken, pork, or lamb) that are skewered and then grilled. Once the meat is cooked through, it's served on a sub roll and topped with a special sauce. The spiedie sandwich is a regional favorite and can be found at many restaurants throughout the area.
If you're in the mood for something a bit lighter, then consider ordering a plate of Salt Potatoes. This dish originated in Syracuse and consists of tiny boiled potatoes that are generously coated in salt. They're typically served hot and can be a refreshing side dish to your main course.
If you have a sweet tooth, then the Maple Flavored Popcorn is sure to satisfy. This crunchy snack is made with popcorn that is coated in a sweet, buttery syrup made from real maple syrup. It's a must-try for anyone who loves sweet and savory flavors combined.
For those who are fans of seafood, the Fish Fry is an essential dish to try. Typically made using fresh-caught lake perch, this dish is battered and fried until it's golden and crispy. It's usually served with fries, coleslaw, and tartar sauce, and can be found at many local seafood restaurants and food stands in the area.
Other regional dishes worth trying:
The Finger Lakes region has a lot more to offer when it comes to food. Here are a few more dishes that are worth trying:
Beef on Weck:
This sandwich originated in Buffalo but has since spread throughout the Finger Lakes region. It's made using roast beef that is served on a kummelweck roll (a crusty roll topped with pretzel salt and caraway seeds). The sandwich is typically served with a side of horseradish sauce and au jus dipping sauce.
Abbott's Frozen Custard:
This frozen custard stand was founded in Rochester and now has several locations throughout the Finger Lakes region. It's known for its thick and creamy custard that comes in a variety of flavors.
Chicken Riggies:
This pasta dish is a regional favorite that originated in Utica. It's made using Rigatoni pasta that is served with a spicy tomato sauce and chunks of chicken. The dish is typically topped with grated Parmesan cheese.
Wegmans Supermarket:
While not a dish per se, no visit to the Finger Lakes would be complete without a trip to Wegmans Supermarket. This grocery store chain was founded in Rochester and is known for its excellent selection of fresh produce, meats, and specialty items. Be sure to check out their bakery section which offers a wide variety of freshly baked bread, cakes, and other treats.
Where to find these dishes:
Most of the dishes listed above can be found at local restaurants throughout the Finger Lakes region. Some of the more unique dishes (such as Grape Pie and Garbage Plates) can also be found at local food festivals and fairs. We recommend checking out the Finger Lakes Foodie Trail website for more information on where to find these dishes and other local delicacies.
The future of Finger Lakes cuisine:
The Finger Lakes region has a diverse and thriving culinary scene that is constantly evolving. Local chefs and food entrepreneurs are always looking for new and innovative ways to showcase the region's bountiful harvests and unique culinary history. Some of the more recent trends in Finger Lakes cuisine include farm-to-table dining, food truck festivals, and craft breweries that serve locally sourced beer and cider.
Despite the challenges posed by the COVID-19 pandemic, the Finger Lakes food scene has remained resilient. Many local restaurants have pivoted toward takeout and delivery options, while others have used the downtime to develop new menus and culinary concepts. We can't wait to see what the future holds for Finger Lakes cuisine – and we're sure there will be plenty of delicious surprises in store.
In conclusion:
We hope that this article has been a helpful guide to the Finger Lakes region's must-try dishes. Whether you're a resident or a visitor, there are plenty of culinary delights to be discovered in this beautiful part of upstate New York. So why not take a foodie road trip this season and try out some of these delicious dishes for yourself?