Finger Lakes Wine Tour: How To Make The Most Of Your Trip
Finger Lakes Wine Tour: How to Make the Most of Your Trip Wine lovers flock to the Finger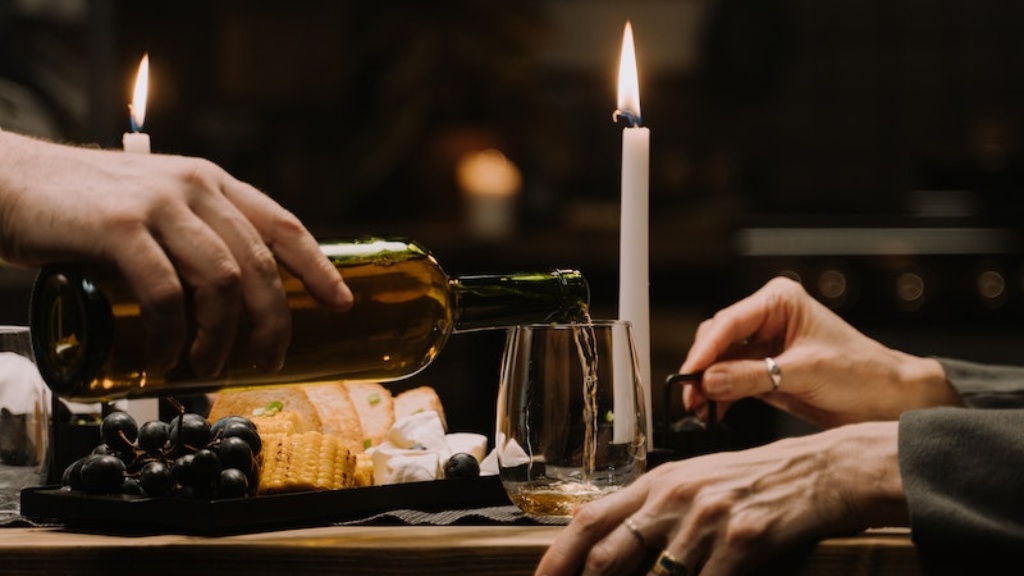 Wine lovers flock to the Finger Lakes region of upstate New York for its beautiful scenery and award-winning wines. With more than 100 wineries spread across 11 lakes, planning a trip can be overwhelming. Here's how to make the most of your Finger Lakes wine tour:
First, decide which wineries you want to visit. Consider starting with some of the larger, more popular wineries such as Dr. Konstantin Frank Vinifera Wine Cellars, Wagner Vineyards Estate Winery, or Hermann J. Wiemer Vineyard. These wineries offer tastings, tours, and have knowledgeable staff to answer your questions.
Next, plan your route. The wineries are spread out and some are only open on certain days or by appointment, so it's important to plan ahead. You can use a tool like the Finger Lakes Wine Country website to help you plan your trip and find the best routes.
When you arrive at each winery, take time to enjoy the scenery. Many of the wineries are set atop hills and offer stunning views of the lakes and surrounding countryside. Take advantage of the opportunity to snap some photos and enjoy the peaceful atmosphere.
During your tastings, be open to trying new wines. Many wineries offer unique varietals that you won't find anywhere else. Don't be afraid to ask your server for recommendations or to explain the characteristics of each wine.
It's important to pace yourself during your tour. Most wineries offer small tastings, but if you visit several in a day, those tastings can add up quickly. Be sure to drink plenty of water and eat regularly to avoid getting too tipsy.
If you want to learn more about the winemaking process, take a tour. Many wineries offer tours that take you through the vineyards, the production facilities, and the tasting rooms. You'll learn about the different types of grapes grown in the region, how the wine is made, and how to properly taste wine.
Finally, don't forget to buy a few bottles to take home with you. Some wineries offer discounts on case purchases, so it can be worth your while to buy in bulk. Plus, it's a great way to remember your trip and enjoy the Finger Lakes wines long after your vacation is over.
Exploring the Finger Lakes Region
The Finger Lakes region offers much more than just wine. The area is home to numerous state parks, waterfalls, and hiking trails, making it a great destination for outdoor enthusiasts. Watkins Glen State Park, Taughannock Falls State Park, and Letchworth State Park are just a few of the must-see destinations in the region.
Dining in the Finger Lakes
The Finger Lakes region is known for its farm-to-table cuisine. The area is home to numerous restaurants that specialize in locally sourced ingredients, including fresh produce, meats, and cheeses. Be sure to check out restaurants like The Red Dove in Geneva, Kindred Fare in Ithaca, or FLX Table in Geneva for a taste of the region's delicious cuisine.
Lodging in the Finger Lakes
There are plenty of lodging options in the Finger Lakes region, from cozy bed and breakfasts to luxurious resorts. The region is home to a number of charming towns, including Skaneateles, Geneva, and Ithaca, each offering unique lodging options. Whether you're looking for a romantic getaway or a family vacation, you're sure to find the perfect lodging option in the Finger Lakes.
Planning Your Trip to the Finger Lakes
When planning your trip to the Finger Lakes, be sure to keep the season in mind. The region is beautiful year-round, but the peak season for wine tours is May through October. The fall foliage is also a popular attraction, with stunning displays of red, orange, and gold leaves. Consider booking your trip in advance to ensure availability at your desired lodging and winery locations.
By following these tips, you're sure to have an unforgettable trip to the Finger Lakes wine region. From the award-winning wines to the stunning scenery, there's something for everyone to enjoy in this beautiful part of the country.