French Winery Tours: A Guide To The Best Wine Regions To Visit
France, globally known as the "Mecca of wine," boasts 17 wine regions offering a diverse range of wine styles. French winery tours have been a popular tourist attraction, reminiscent of the beautiful scenic views of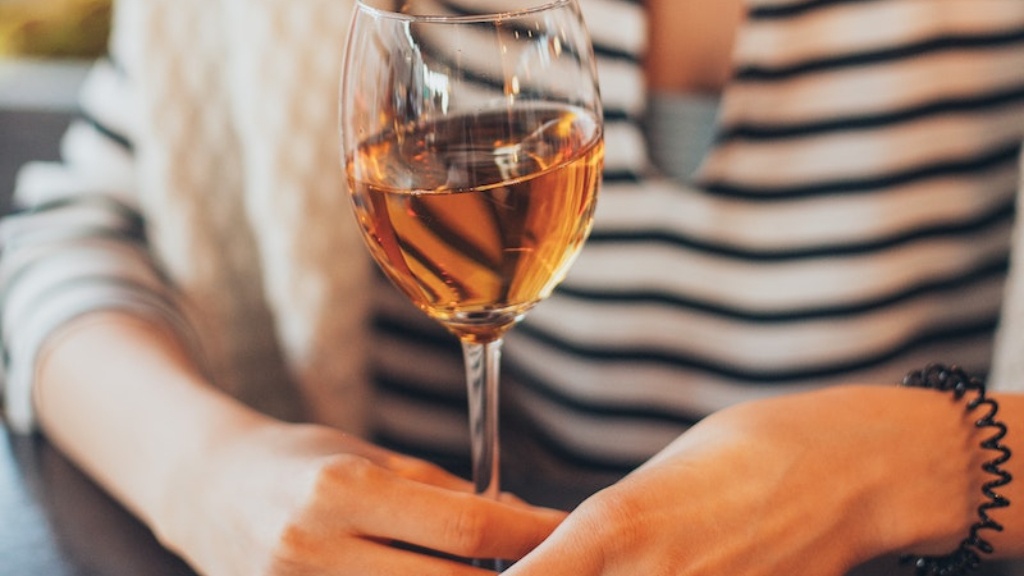 France, globally known as the "Mecca of wine," boasts 17 wine regions offering a diverse range of wine styles. French winery tours have been a popular tourist attraction, reminiscent of the beautiful scenic views of mountains and vineyards. The wine culture has been rooted in French history dating back centuries, with a unique characteristic in each region. In this article, we will guide you to the best wine regions to visit in France, providing information, data, and perspectives from experts in the industry.
Burgundy, located in eastern France, is known for its world-class Pinot Noir and Chardonnay wines. Burgundy holds high regard for its winemaking traditions, with wine AOCs distinguishing it's subregions. For instance, the Côte de Beaune region is known for producing the best Chardonnay wines like Meursault, Puligny-Montrachet, and Chassagne-Montrachet.
The Loire Valley is a perfect winemaking region found in the central part of France, running near the Loire River. The region boasts a mosaic of over 70 wine appellations set within a unique landscape of châteauxs and beautiful vineyards. The valley is famous for producing white wines like Sauvignon Blanc and Muscadet. The vineyards have many family-owned wineries providing guided tours through the vineyards, allowing visitors to gain first-hand insight into their winemaking practices.
For those interested in champagne, the region of Champagne-Ardenne is known for producing the world\'s best sparkling wine. The Champagnes of the area are all made through the méthode champenoise, aged in the cellar for at least 15 months, making them exceptional in quality. A visit to the Champagne region offers an opportunity to discover the winemaking process, from the grape to the bottle.
Rhône Valley, located in Southeast France, is among the most extensive wine regions with over 75,000 hectares of vineyards. Rhône Valley wine falls into two categories, northern Rhône and southern Rhône. Syrah, a grape variety for the Côte-Rotie region of northern Rhône, is the most important red grape variety. Additionally, Grenache and Syrah are the principal red grape varieties grown in the southern Rhône, evident in the iconic wines of Châteauneuf-du-Pape and Gigondas.
Bordeaux is located in the southwest part of France, comprised of several subregions, including St-Emilion, Graves, and Pauillac. Bordeaux is an essential wine region in France, and the home of Cabernet Sauvignon, Merlot, and Cabernet Franc blend iconic wines. Bordeaux wines have a rooted history, dating back to the Roman era. A visit to Bordeaux offers an opportunity to explore its history, production methods, and the scenic beauty of the vineyards.
Alsace is a relatively small region in northeastern France close to the German border. Alsace wines are known for their dry white wines, a refreshing taste with a strong aroma. The area has a unique characteristic of producing varietal wines. Alsace wines are significantly affected by its terroir, climate and soil, making their wines a perfect balance of minerality, acidity and fruit flavours.
In conclusion, French winery tours present an incredible adventure for wine lovers, culture enthusiasts and travellers. A visit to the wine regions offers a unique and intimate experience to indulge in the vibrant history and culture of each region. Each wine region has its unique feature, providing a wide range of wine styles and flavors for the visitors to explore.
Wine tours etiquette
Wine tours etiquette is crucial during winery visits. Every winery has its rules, and visitors should always make a reservation instead of a spontaneous visit. Dressing appropriately, wearing comfortable shoes, and avoiding excessive perfume are essential. The following of the tastings hosted in the winery is essential; every wine has to be tasted before buying.
Visitors should listen and learn from the guide during the tasting session. Lastly, offering a thank you note or a small present to the host goes a long way in building a lasting relationship with the winery.
Wine tours on a budget
Wine tours can be expensive, especially for visitors on a budget. However, there are several ways to reduce the costs, such as seeking accommodations outside the popular tourist areas, visiting wineries during weekdays, and using public transport instead of a tour bus. Visitors could also purchase wine from local shops instead of buying straight from the winery.
In conclusion, a budget wine tour experience is attainable by reducing expenses, but still offering wine enthusiasts an opportunity to experience the French vineyards.
Wine tours for beginners
Wine tours for beginners are different from those for wine connoisseurs. Beginners should focus on exploring the different types of wines in the region, the history of wine, and the viticulture of that area. Instead of going for sophisticated wine tastings, beginners should visit less popular wineries, where they can learn more about the wine and the vineyard. Most importantly, visitors should not be afraid to ask for help and guidance from the winery attendants.
Wine tours and COVID-19
The COVID-19 pandemic has affected the tourism industry, and winery tours have not been left out. With many wineries closed down, those that remain open have strict measures in place to protect visitors during the tasting sessions. Wineries have limited visitors to maintain social distancing, wearing masks and providing hand sanitizers at different points throughout the tour. Visitors should always seek information in advance of visiting the selected wineries.