Ronchi di Cialla and Moschioni: Wines of Friuli's Indigenous Red Grapes
Reading Time: [est_time] Friuli-Venezia Giulia is arguably the source of Italy's most exciting white wines. We were impressed with the whites when we visited, but beyond just the whites, we were also astonished by the diversity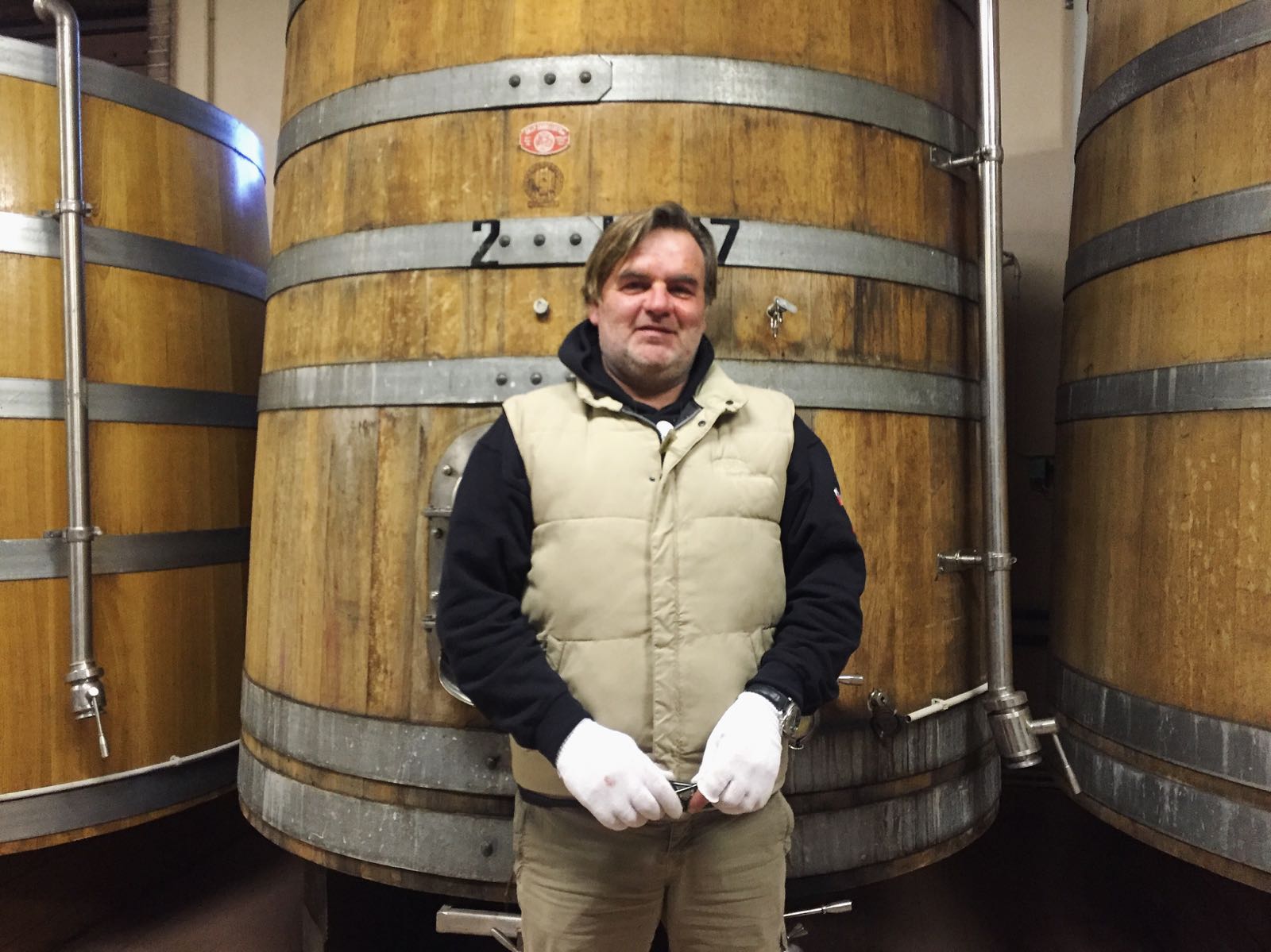 Reading Time: 5 minutes
Friuli-Venezia Giulia is arguably the source of Italy's most exciting white wines. We were impressed with the whites when we visited, but beyond just the whites, we were also astonished by the diversity of the wine region. There are a shocking number of excellent red wines being made in Friuli. A good number of those wines were made with Merlot but there are also some interesting local red grapes like Schiopettino, Tazzelenghe, and Pignolo.
In the past, Friuli was home to hundreds of indigenous grapes. After many generations of turmoil, the devastation during World War I, and the grape louse phylloxera, few of those grapes survive today. Friuli's surviving indigenous white grapes Tocai Friulano, Ribolla Gialla, Verduzzo, and Picolit grab a lot of headlines. Four local red grape make some exciting wines as well; they are Refosco dal Punducolo Rosso, Schiopettino, Tazzelenghe, and Pignolo.
Ronchi di Cialla
In 1970 Dina and Paolo Rapuzzi founded the estate in the hills of Cialla, Italy. During that time, many Italians were moving to the cities but the Rapuzzi's wanted to move to the countryside. Being an avid historian, Paolo read many old books and papers of the region. This inspired him to restore the grape-growing glory to the war-ravaged area. Paolo hunted down vines of Schiopettino after searching for two years, the grape was considered to be extinct. He planted Schiopettino, Refosco, Ribolla Gialla, Verduzzo, and Picolit on the property.
Ronchi di Cialla is the only winery in a small valley. The winery has its own subzone within the Collio Orientali del Friuli DOC, appropriately named Cialla. Today Paolo's sons, Pierpaolo and Ivan, head up the winemaking part of the property and have started to plant Pignolo.
We were referred to Ronchi di Cialla from our friend Nenad who runs the Croatian wine blog vinopija.com. Nenad did one harvest at the estate. We pulled into the beautiful valley and drove up to the winery, which is right next to the Rapuzzi household. Dina and her sons Pierpaolo and Ivan welcomed us into the house as we all sat at the family dinner table.
It was our first appointment in Friuli and we were excited to try Schiopettino, which the winery is famous for. After a quick tour of the cellar, a few bottles were uncorked. Ivan, who spoke perfect English, chose a selection of three different vintages of Schiopettino for us to taste. We also tasted two white wines and purchased a bottle of his Refosco. Later in the week, we also had another vintage of their Schiopettino at the restaurant La Subida.
All of the wines from Ronchi di Cialla are excellent. Tasting Schiopettino for the first time was special. The grape makes wine that gave me brand new nuances in flavor that I haven't experienced before. Tasting new grapes and new fine wines are exhilarating for me and Ronchi di Cialla Schiopettino wines delivered on both counts. The low alcohol content is welcomed, Ronchi di Cialla reds clock in at 12.5% abv.
These wines deliver a lot of value for the money in the world of fine wine. If you haven't discovered them yet, you owe it to yourself to try them. Fans of lighter reds like Pinot Noir, Nerello Mascalese, and Cabernet Franc from Loire, France will be in love with Schiopettino.
Exotic Wine Travel's Picks
Ronchi di Cialla Schiopettino di Cialla 1996
Light garnet in color and this is beautiful for a wine that is over 20 years old. It tastes extremely fresh and has a lot of life left in it. It is full of earth, meat, menthol, pine, red cherry, dried strawberry, and mineral notes. The wine still has bright acidity and soft tannins with a long finish. This is a beauty. Easy-drinking, and food-friendly.  4.6/5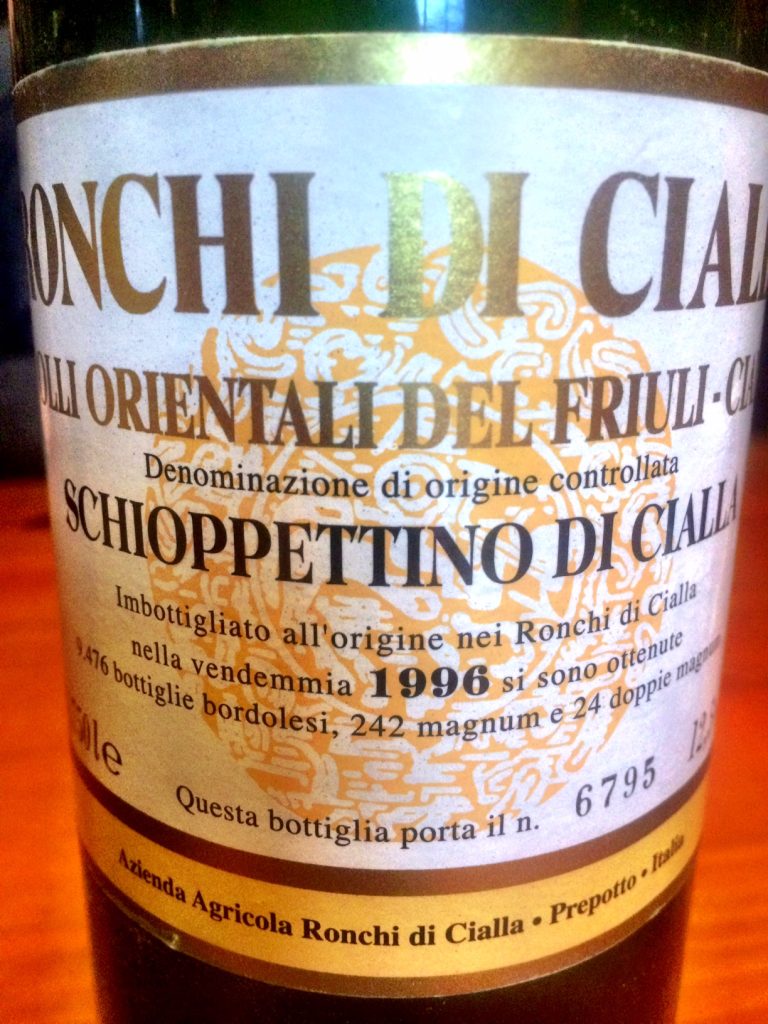 Ronchi di Cialla Schiopettino di Cialla 2011
This wine has a wonderful nose. In a time where red wines are high in alcohol, this grape delivers a wonderful drinking experience with 12.5% ABV. This is full of raspberry, white pepper, grass, rubber, tobacco, and cherry. The acidity is lively and makes you want to eat. The tannins are fine-grained and the finish is long. This is fruity, serious, and complex. We can't see a lot of people not liking this.   4.7/5
Ronchi di Cialla Refosco del Penduloco Rosso di Cialla 2010
We took a bottle of this with us and paired it with Charine's home cooking. Medium ruby in color and a beautiful nose and palate with flavors of meat, leather, tobacco leaf, black cherry, and white pepper. The wine is bone dry with easy-going tannins and zippy acidity. This is extremely elegant for a Refosco as many examples of this grape are angular. This wine is round and feels great in the mouth.   4.4/5
Moschioni
In this region of great white wines, Michele Moschioni decided to go against the grain. He wants to make great red wines that are big, rich, and loud with indigenous varieties. People have taken notice. The famous wine critic Robert Parker described Moschioni wines as "kinky" and "pornographic".
In 1989, Michele founded the winery. He farms organically and uses only natural yeast during the fermentation process. The vineyards include local grapes Refosco, Tazzelenghe, and Pignolo, as well as Cabernet Sauvignon and Merlot. All of the Moschoini wines are fermented in large, open-top oak vats and are not fined or filtered before bottling. Michele also utilizes the appasimento method of drying harvested grapes on racks to concentrate sugar levels—just like Amarone wines. The result? Humungous red wines with fruit and texture for days.
We pulled into the estate on a sunny January afternoon and were impressed immediately. The winery is built within an old horse stable. It is spacious and wide open. The tasting room is above the cellar. It is filled with refurbished prosciutto-slicing machines and an old jukebox. We sat down on a large dinner table that looked eerily similar to the one Michael Keaton and Kim Bassinger ate dinner at in the 1989 film Batman. (skip ahead in the video below to 0.54)
Michele had a small accident while putting capsules on his magnum bottles the day before we arrived. He had some burns on his face and hands but was still in great spirits. Michele showed us through his cellar and spoke with us in Italian. We picked up what we could, but felt like we understood everything because of his energy and enthusiasm. The cellar was spotless and well-organized without being sterile—it had a certain pizzaz about it.
These red wines are unlike any you will come across in Friuli. Moschioni reds are extremely fruit-forward and loud on the palate. Some may call these wines fruit bombs, but we feel like there is plenty of refinement and balance in the wines despite the high levels of fruitiness. That being said, these are wines that beg for meat to be eaten with them.
Moschioni wines are not for the faint of heart but they are delicious. To us, the textures are like a bridge between big Napa red wines and central Italian wines. Keep in mind they don't have the flavors of these two regions, they are distinctly their own. Michele makes Friulian wines that are loud and proud.
Exotic Wine Travel's Picks
Moschioni Rosso Reâl 2009 
The Rosso Reâl is a blend of 50% Tazzelenghe, 25% Cabernet Sauvignon, and 25% Merlot. This is a wild and delicious red wine. It is the leanest in body of the Moschioni offerings. Full of brambleberry, blackberry, cedar, chocolate, and soft oak flavors. It is distinctly Italian with nice acidity. The medium body adds to the drinkability. The finish is long and powerful.   4.2/5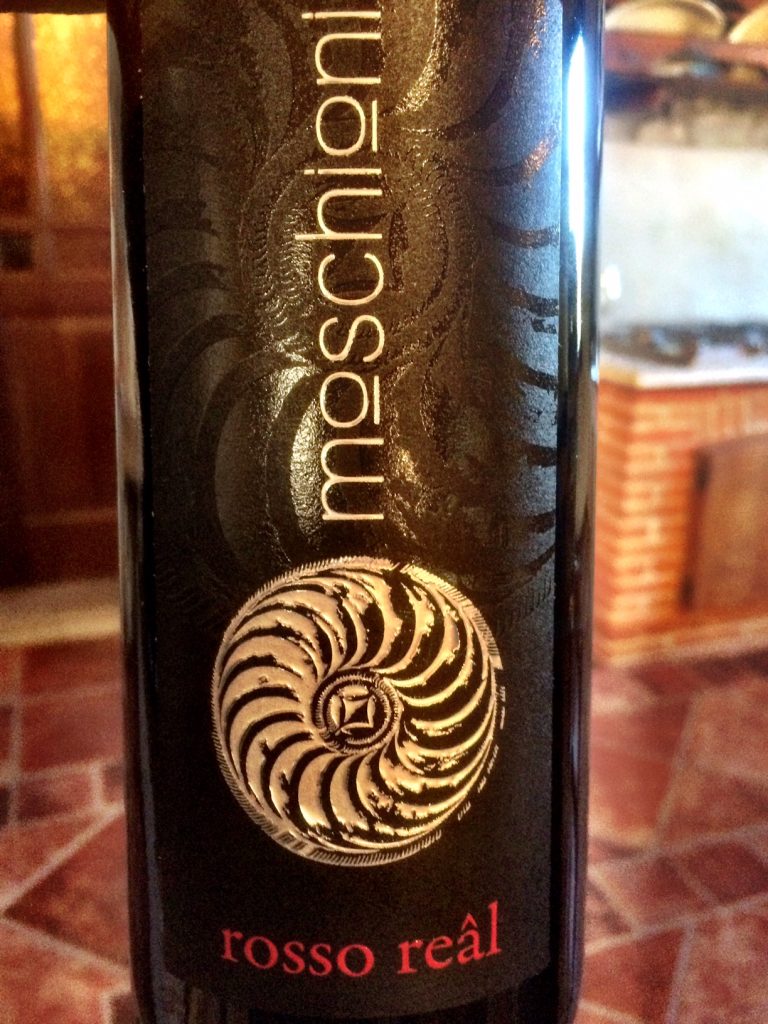 Moschioni Schiopettino 2009
This is made from Schiopettino grapes that are picked and partially dried in baskets. High in alcohol at 15.5% but doesn't show up in the nose or mouth. Raspberry, mineral, earth, forest leaves, cedar, chocolate, and pepper notes. It is much leaner than what we would expect from a wine that is made in a quasi-Amarone style. This nose is awesome but the body suggests that the wine needs more age to really sing.   4.2/5
From this rare Friulian red grape Pignolo. This is extremely well-made, a great wine period. Full of dark plum, raisin, mineral, and pepper notes. This is rich, firm, and big bodied. The tannins are sweet and while the wine has a lot of life ahead of it, it tastes great now. We would love to pair this with a steak. This is massive, structured, and magnificent.   4.5/5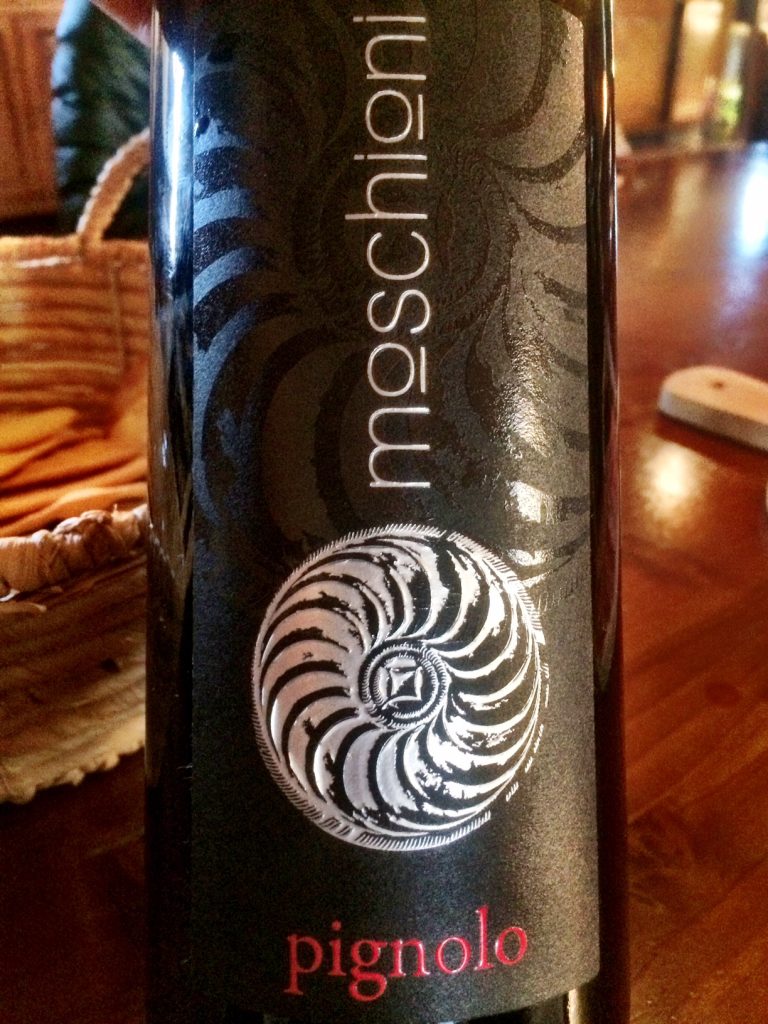 You May Also Enjoy 
Gravner and Radikon: Italian Wines Without Compromise
Bastianich and Jermann: Iconic Friulian Wine
Classic Wines from Borgo Del Tiglio and Meroi
Miani: The Stuff Wine Dreams are Made of
---
Disclaimer: The ideas expressed in this article are personal opinions and are not associated with any sponsors or business promotions.