G&J Vina Tvoja krv i moja: Croatian Bordeaux Blend
Reading Time: [est_time] Hello! Welcome to As Drunk by Exotic Wine Travel, a weekly column where we feature interesting wines that we encourage you to seek out. The reviews featured in this series may be written by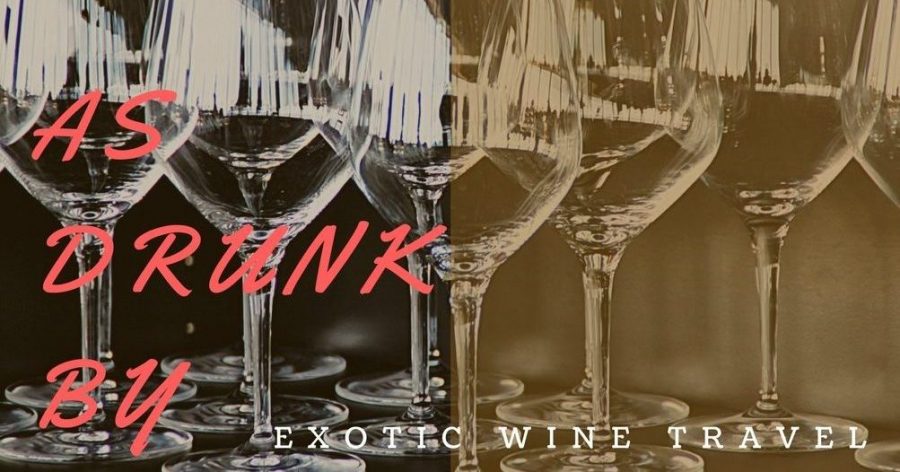 Reading Time: 3 minutes
Hello! Welcome to As Drunk by Exotic Wine Travel, a weekly column where we feature interesting wines that we encourage you to seek out. The reviews featured in this series may be written by either one or the both of us. The featured wines can be from obscure or well-known wine regions. We hope that these wine recommendations will keep you gastronomically curious and your palate invigorated!
Somewhere between a long journey from Vis Island to Zagreb, we stopped in Zadar and visited G&J vina. We had enjoyed their 2012 and 2013 vintages prior to the visit. The wines left such an impression that we wanted to witness with our own eyes the magic behind them.
G&J Vina Tvoja krv i moja 
€24.99 | EU-wide Delivery | Shop Here
"We believe in miracles," says Gino Matulić, the winemaker and founder of G&J Vina.
From the moment we meet Gino, it's clear to us why we enjoy his wines.
Gino is Croatian and spent many years sailing in Monte Carlo, where he developed an affinity for French wines. When he returned to his homeland, he had never made wine before but wanted to produce something similar to the great wines of France. From there, the brainchild was conceived.
G&J Vina is a small two-person outfit and a garage winery. His partner's name is Jadranka Svaguša, and she is the "J" in G&J Vina. Both of them are romantics in every sense of the word. Lovers of art, adventure, growth, intention, passion, and travel, all that packed in a bag of patience—their life philosophy permeates their wine, which is quickly becoming one of Croatia's most sought-after labels. 
Currently, G&J makes only one wine: a Bordeaux-style red called "Tvoja krv i moja", which translates to "Your Blood and Mine". The blend is Cabernet Sauvignon and Merlot, with grapes from the vineyards located near the town of Benkovac. The wine is matured in French oak for 18 months before bottling.
 

Getting a preview of what will become G&J (Zadar, Croatia) 2015 release: the very first time that Cabernet Franc is added to the Cabernet Sauvignon-Merlot blend. You can hear the soothing music playing in the background. When the proprietor or winemaker is a true romantic, the personality often penetrated into the feel of the cellar.
All the vintages of this wine are characterized by intense flavors of ripe fruit and graphite—the characteristics we love about a good Bordeaux blend. Gino gives us a taste of 2015 from the barrel, which will be the first vintage to have Cabernet Franc blended into it. The additional splash of Cabernet Franc imparts such an enormous floral lift to the wine that we're inclined to believe 2015 will be the best vintage yet, but we'll have to wait at least two more years before it's released. The current vintage on the market is 2013.
G&J's annual production is 6,000 bottles and it's slowly increasing—though not quick enough to satisfy the voracious demand. This wine is fast becoming a cult wine in Croatia and becoming harder to procure. In our opinion, it is one of the top three Croatian Bordeaux blends. G&J is a young winery that shows promise, especially when they are single-mindedly working on perfecting just one wine. We look forward to witnessing its continued success.
The G&J Vina Tvoja krv i moja Cabernet Sauvignon + Merlot 2009 is the first vintage of the winery.
It has a deep red hue and a tawny rim. The flavors are dominated by bacon fat, black cherry, graphite, and violet. It's rich on the palate with a bright lift from the acidic spine. The developed tannins lead the flavors into a lingering finish. The mouthfeel is quite Pomerol in style, with its sensuous textures and soft tannins. But the flavor profile and balance are probably more Saint-Julien-like.
The wine is drinking well now but has yet to approach the peak window. It's showing a fair amount of oak flavors, which can benefit from a few more years of aging.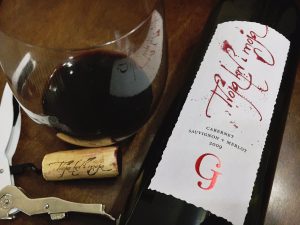 The 2016 vintage of G&J Vina Tvoja krv i moja is available at Wine&more; delivery is available to addresses in the EU, UK and USA.
4.4/5 (You can find out more about our scoring system on the START HERE page.)
The finest selection of
Croatian wines
available at:

Shipping is available EU-wide and to the UK.
************
    Do you want to try Croatian wines?    
If you're looking to savor the exquisite flavor of Croatian wines, look no further than wineandmore.com. With an abundance of options from different winemakers, it's easy to find exactly what your palate desires. Not sure which bottle is best for you? Try out one of their curated wine cases and discover the perfect vintage for any occasion!
************
Want to learn more about wine?
Are you ready to discover the wonderful world of wines? Come join us at wineandmore.com and let's explore the incredible selection of delicious wines together! We can't wait to share our passion for wine with you!
---
Disclosure: The opinions expressed in this article are unsolicited and have not been paid for in any way by governmental bodies, enterprises, or individuals. We do not sell editorial content as that would destroy the legitimacy of our reviews and the trust between Exotic Wine Travel and its readers. On occasion, we extend the option of purchasing the wines we review or/and the products we spotlight. Some of these product links are set up through affiliate programs, which means Exotic Wine Travel gets referral credits if you choose to purchase these items via the links we provide.