Good Restaurants In Soho
Good Restaurants in Soho London\'s Soho is a vibrant and bustling district known for its nightlife, entertainment, and of course, its food. Whether you\'re a local or a tourist, you\'ll find an endless array of delicious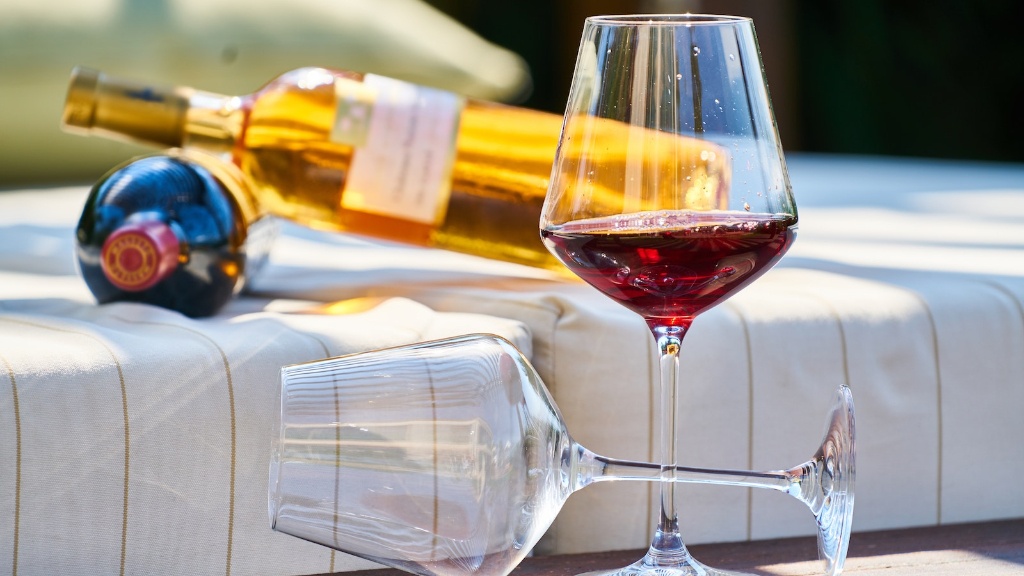 Good Restaurants in Soho
London\'s Soho is a vibrant and bustling district known for its nightlife, entertainment, and of course, its food. Whether you\'re a local or a tourist, you\'ll find an endless array of delicious dining options, ranging from classic pub fare to upscale restaurants that push the boundaries of culinary creativity. In this article, we\'ll explore some of the best restaurants in Soho, so you can plan your next meal with confidence.
Background Information
Soho has a rich history and culture of food, which is reflected in the diversity of its cuisine. From classic British dishes like fish and chips, to international flavors like Thai, Italian, and Mexican – there\'s truly something for everyone. Soho is also home to some of the city\'s most lauded chefs, who showcase their skills in prestigious culinary institutions and trendy eateries that have earned glowing reviews from critics and diners alike.
Top Restaurants in Soho
One of the most talked-about new restaurants in Soho is Kricket, which serves contemporary Indian dishes in a quaint and cozy space. The menu is full of bold flavors and innovative twists on traditional favorites, like the samphire pakoras and the Keralan-fried chicken. Kricket has already earned accolades from food critics and was recently named one of the top 100 restaurants in the UK by The National Restaurant Awards.
An eclectic and highly recommended option is The Palomar, inspired by the rich cultural traditions of Jerusalem. The menu presents a fusion of Israeli, Spanish, and North African flavors, and the sharing-style dining experience is not to be missed. The must-tries include the Kubaneh bread and the deconstructed kebab. With lively music and a great atmosphere, this restaurant is perfect for a fun night out with friends.
If you\'re in the mood for some classic Italian fare, then you can\'t go wrong with Bocca di Lupo. This establishment has been a staple in Soho for over a decade, and is renowned for its artisanal pasta dishes and traditional regional cuisine. The menu changes frequently, depending on seasonal availability, and is always packed with fresh ingredients sourced from local markets. The risotto alla Milanese is a standout dish, as is the veal chop.
Expert Perspectives
We spoke with food writer and critic, Grace Dent, to get her take on the dining scene in Soho. According to Dent, \"Soho is one of the most exciting places to eat in London at the moment. There\'s such a wide range of cuisines on offer, from high-end restaurants to street food vendors.\" Dent also noted that \"Soho is home to some of the city\'s best chefs, who are constantly innovating and pushing the boundaries of what\'s possible in the kitchen.\"
Another expert we spoke with was Chef James Knappett, who runs the Michelin-starred restaurant, Kitchen Table. Knappett shared that \"Soho is one of the most diverse and dynamic dining destinations in the world. You can find just about any cuisine you\'re craving, and the quality of the ingredients and the creativity of the chefs is second to none.\" Knappett also recommended trying out the street food scene in Soho, where you can find everything from Vietnamese banh mi to Turkish kebabs.
Drinks and Atmosphere in Soho
In Soho, it\'s not just about the food – the drinks and the atmosphere are just as important. If you\'re looking for a lively spot to enjoy some drinks with friends, then head to Bar Termini, a chic cocktail bar inspired by the golden era of Italian luxury travel. Order one of their signature negronis or vermouth spritzers, and soak up the old-school glamour of the surroundings.
If you\'re more of a wine connoisseur, then hit up the 10 Cases, a wine bar with an impressive selection of over 400 different bottles from around the world. The vibe is cozy and intimate, with dim lighting and vintage decor. You can either order by the glass or explore the extensive wine list through their tasting menus. Pairing options are also available.
Hidden Gems in Soho
There are a few hidden gems in Soho that are not to be missed, even though they might be a bit harder to find. One such place is The Smoking Goat, a Thai barbecue restaurant tucked away on a side street. The food is absolutely delicious, and the vibe is laid-back and welcoming. Make sure you try the smoked lamb ribs!
Another off-the-beaten-path option is Koya Bar, a Japanese udon noodle restaurant that\'s located in a basement. This might sound unassuming, but the food is incredible – with expertly crafted handmade noodles and delicious broth. Koya Bar is perfect for a quick lunch or a budget-friendly dinner.
Special Occasion Restaurants in Soho
If you\'re celebrating a special occasion or just looking for a more upscale dining experience, then consider one of Soho\'s luxurious restaurants. One of the most impressive fine dining options is L\'Atelier de Joel Robuchon, which holds three Michelin stars and offers a truly unforgettable culinary journey. The menu is a feast for the senses, with inventive dishes like the langoustine tartare and the foie gras burger.
If you\'re in the mood for seafood, then Wright Brothers Soho is the place to be. This classy oyster bar and seafood restaurant sources their ingredients from top fisheries all over the UK, and the menu changes daily to reflect the freshest catches. You can\'t go wrong with ordering one of their famous seafood platters, accompanied by a crisp white wine. The restaurant also features a spacious and elegant private dining room for special occasions.
Conclusion
As you can see, Soho is a foodie\'s paradise, and there\'s always something new and exciting to try. Whether you\'re in the mood for street food or fine dining, cocktails or wine, international flavors or classic British fare – Soho has it all. So next time you\'re in London, make sure to pay a visit to this culinary haven and indulge in some of the best food and drinks the city has to offer.