Gotsa Chinuri 2015 (Georgian Amber Wine)
Reading Time: [est_time] Hello! Welcome to As Drunk By Exotic Wine Travel, a weekly column where we feature wines that are worth noting. The reviews featured in this series may be written by either one or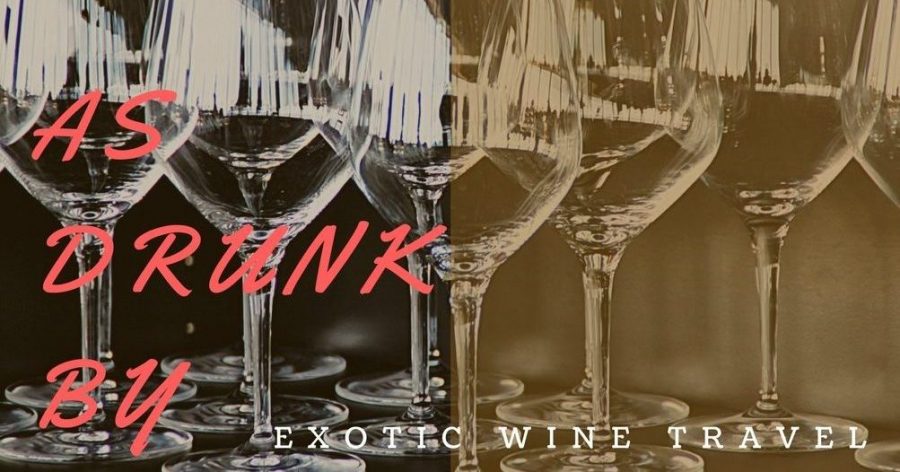 Reading Time: 1 minute
Hello! Welcome to As Drunk By Exotic Wine Travel, a weekly column where we feature wines that are worth noting. The reviews featured in this series may be written by either one or the both of us. The featured wines can be from obscure or well-known wine regions. We hope that these wine recommendations will keep you gastronomically curious and your palate invigorated!
Gotsa Chinuri 2015
Beka Gotsa has a beautiful 4-hectare plot in Central Georgia. His home and winery are scenic at about 1,300 meters above sea level. He recently received his Demeter (biodynamic) certificate and produces wines with minimal intervention.
We first visited the Gotsa winery and home in the Fall of 2016. It's a short and beautiful drive from Georgia's capital Tbilisi. The sealed road to Gotsa is winding and boasts incredible views over the Asureti Valley. Turning off the road reveals a muddy, one-lane dirt road, which is the final leg of the journey to Gotsa Winery.
Gotsa produces several orange wines (amber wines), a rosé, and a few red wines all made from local grapes. All wines are qvevri wines, fermented and macerated in Georgian qvevri (buried terra-cotta vessels). The wines are made with wild, native yeasts and are not fined or filtered.
Beka has recently started the production of pétillant naturel or pét-nat wines from local grapes. These wines are sparkling wines that are bottled before fermentation is finished, resulting in natural carbonation. It was a blast (literally and figuratively) tasting through these exciting wines. We also got lots of yeast cells all over our clothes after opening multiple bottles.
All of Gotsa's wines are lovely, but we found ourselves frequently revisiting the Gotsa Chinuri 2015. Chinuri is a grape that we fell in love ever since first visiting the country in 2015. There are only a handful of producers working with the grape and it makes amber wines that are not as tannic as other Georgian grapes. They make for a wonderful introduction to newbies to the macerated wine world.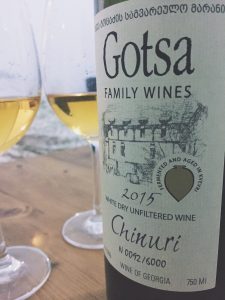 Could this be the best Chinuri in Georgia? It is one of our favorites for sure. For a wine that has spent eight months on the skins, this is weightless on the palate. Pineapple, yellow peach, nuts, and a touch of red fruit round out the flavor profile. Tangy acidity with a tiny bit of tug from the tannins. This is a beautiful effort and one helluva wine, we can't wait to try the 2016 vintage.