Hiyu Winery
Hiyu Winery The Pacific Northwest has become a burgeoning wine region in recent years, with Washington State producing some of the finest wines in the world. Among the many wineries in the region, Hiyu Winery stands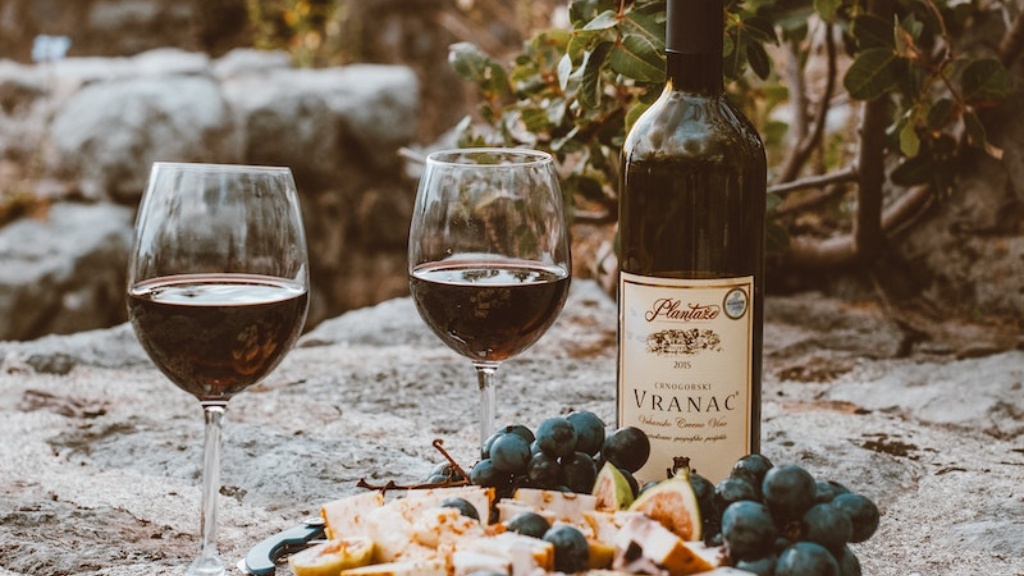 The Pacific Northwest has become a burgeoning wine region in recent years, with Washington State producing some of the finest wines in the world. Among the many wineries in the region, Hiyu Winery stands out for its unique approach to winemaking and commitment to sustainability.
Founded by Nate Ready and China Tresemer in 2010, Hiyu Winery is located on a 30-acre farm in Oregon's Hood River Valley. The couple focuses on biodynamic farming techniques, which involves treating the vineyard as an interconnected organism and utilizing practices like cover cropping, composting, and crop rotation.
This approach has proven successful for Hiyu Winery, as they have produced a number of award-winning wines that have received critical acclaim from industry experts. Among their standout wines is the Ramato-style Pinot Gris, which is aged in clay jars and exhibits an earthy, floral taste.
Hiyu Winery also produces red wines, including Pinot Noir and Cabernet Franc, which have received high ratings from wine critics like Robert Parker and Wine Spectator.
But what sets Hiyu Winery apart is not just their commitment to sustainable farming practices, but their holistic approach to winemaking. In addition to producing wine, Hiyu Winery also cultivates other crops like fruits, vegetables, and herbs, and raises animals like chickens, bees, and pigs.
This farm-to-table approach allows Hiyu Winery to produce a range of artisanal products like honey, fruit preserves, and charcuterie that are sold at their tasting room and online store. They also host regular farm-to-table dinners, which feature a multi-course, wine-paired meal made entirely from ingredients grown on the farm.
Hiyu Winery's unique approach to winemaking has not gone unnoticed in the industry. They have been profiled in publications like Wine Enthusiast and Decanter, and have received numerous awards, including Best Biodynamic Winery in North America at the 2017 Biodynamic Wine Awards.
Experts in the wine industry have praised Hiyu Winery for their commitment to sustainability and their ability to create unique, high-quality wines. Master Sommelier Andrea Robinson has called their Pinot Noir "luscious" and "soulful," while wine critic Eric Asimov has lauded their Ramato-style Pinot Gris as "fascinating."
The Future of Hiyu Winery
As Hiyu Winery continues to grow, Nate Ready and China Tresemer have bigger plans for their farm than just wine production. They hope to turn their property into a holistic, self-sustaining ecosystem that produces everything from wine to food to flowers.
The couple's commitment to biodynamic farming and sustainable practices is a big part of this vision, as they believe that it is possible to create a closed-loop system in which everything on the farm is used and recycled in some way.
They also plan to expand their offerings beyond food and wine. In the coming years, Hiyu Winery hopes to offer workshops and classes that teach visitors about subjects like composting, beekeeping, and sustainable farming.
Hiyu Winery and Biodynamic Farming
Biodynamic farming, which is a type of organic farming, was first developed in the 1920s by Austrian philosopher Rudolf Steiner. The approach is based on the idea that everything in the universe is interconnected, and that farming should be done in a holistic, sustainable way that benefits the land and all of its inhabitants.
Biodynamic farmers use practices like crop rotation, cover cropping, and composting to create a closed-loop system in which everything on the farm is used and recycled. They also plant crops according to the lunar cycle and use a variety of natural preparations like cow horns filled with manure and herbs to enhance soil fertility.
The Tasting Room at Hiyu Winery
The tasting room at Hiyu Winery is a beautiful space that reflects the farm's commitment to sustainability and holistic living. The walls are made of rammed earth, a sustainable building material made from local soils that requires little energy to produce.
Visitors can taste Hiyu Winery's wines and purchase a range of artisanal products like honey, fruit preserves, and charcuterie. The tasting room also features a rotating art exhibit that highlights the work of local artists.
Hiyu Winery's Farm-to-Table Dinners
Hiyu Winery's farm-to-table dinners are a unique experience not to be missed. The multi-course meal is paired with a selection of Hiyu Winery's wines and features ingredients grown on the farm.
Diners are seated at long communal tables in the farm's garden, and the meal is served family-style. The menu rotates depending on what is in season, but typically includes dishes like roasted vegetables, homemade bread, and charcuterie.