Hummel Góré Hárslevelü 2015
Reading Time: [est_time] Hello! Welcome to As Drunk by Exotic Wine Travel, a weekly column where we feature interesting wines that we encourage you to seek out. The reviews featured in this series may be written by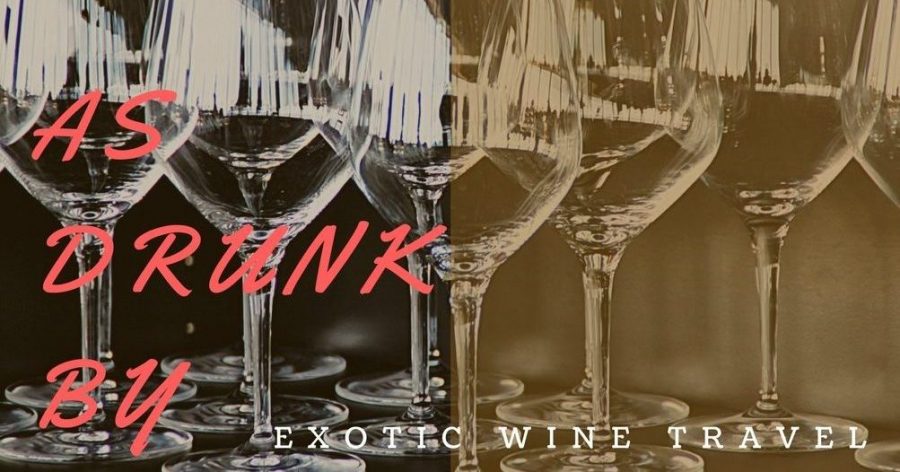 Reading Time: 1 minute
Hello! Welcome to As Drunk by Exotic Wine Travel, a weekly column where we feature interesting wines that we encourage you to seek out. The reviews featured in this series may be written by either one or the both of us. The featured wines can be from obscure or well-known wine regions. We hope that these wine recommendations will keep you gastronomically curious and your palate invigorated!
Hummel Góré (Hárslevelü) 2015
It's no secret that we love orange wines (amber wines). We are always on the lookout for them, In the fall of 2017, we visited Villány, Hungary. During our tasting trip, we heard about a biodynamic producer making and orange wine out of Hársevelü (Hungarian white grape, famous for pairing with Furmint to make Tokaji).
Orange wines aka macerated white wines always peak our interest. We were immediately intrigued by Hummel. However, several Hungarian wine writers told us that the Hummel Hársevelu orange wine is fantastic but difficult to get.
Hummel Pincészet (winery) is located next to the Bock Ermitage Hotel, where we stayed during our time in Villány. It seemed like a perfect opportunity to visit and taste the wines. The staff of Bock called Mr. Horst Hummel, unfortunately, he was out of the country. We left Villány without tasting the wine but didn't lose hope.
A few days later we were walking around Budapest. I had managed to get us lost so we stopped to look at the map on our phone. It just so happened that we randomly stopped in front of a new wine shop. Through the window, we saw the Hummel Góré (Hárslevelü) 2015 on the shelf. We bought it immediately and took it home to taste.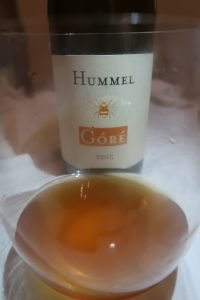 Horst Hummel opened the winery in Villany in 1998. He strives to make low intervention wines. Hummel is certified Bio (organic) since 2008 and in 2015 he started using biodynamic preparations and is now working toward becoming Demeter certified. The winery works with the Bordeaux red varieties in addition to the local red varieties Kadarka, Kékfrankos (Blaufränkisch), and Portugieser. He also works with the local white variety Hársevelü.
The Hummel Göré Hárslevelü is dark in color and appears oxidized at first glance. This wine is much more than meets the eye though. It's fresh on the palate for an orange wine. Dandelion, dried peach, dried apricot, and tangerine peel flavors emerge from the glass. Rich and full-bodied, the wine has grippy, yet inviting tannins. The fruit persists throughout the palate and the wine finishes with a citrus lift. 
4.4/5 (You can find out more about our scoring system on the START HERE page.)
---
The ideas expressed in this article are personal opinions and are not associated with any sponsors or business promotions.