Hungarian Wine: Best of Borjour
Reading Time: [est_time] These days, scores alone don't sell wine. People want to meet the producers, hear their stories, and taste the wines. That's why I'm a big fan of live tasting events and that's exactly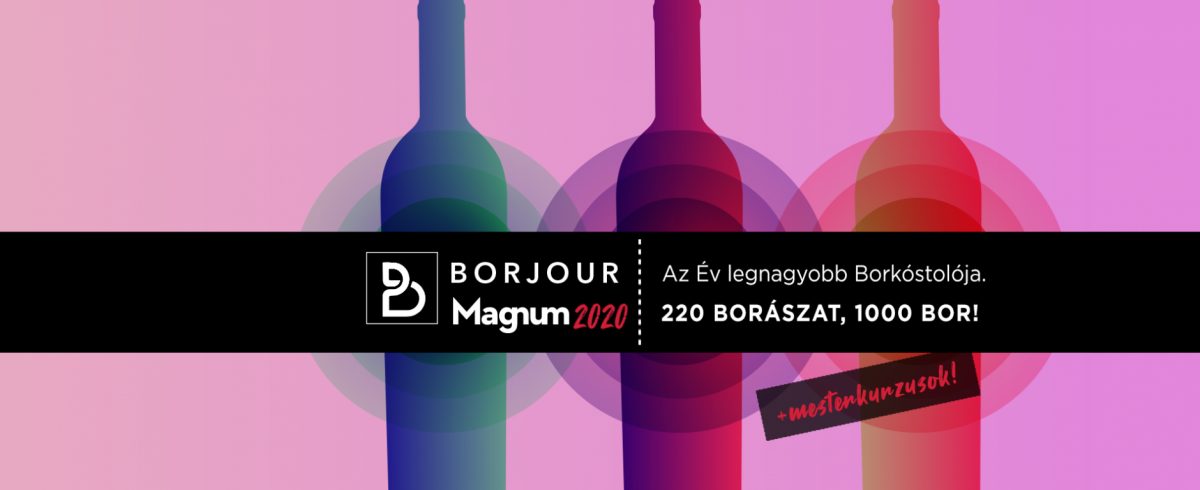 Reading Time: 4 minutes
These days, scores alone don't sell wine. People want to meet the producers, hear their stories, and taste the wines. That's why I'm a big fan of live tasting events and that's exactly what Borjour is doing in Hungary.
This events company is located in Budapest and is dedicated solely to wine. Borjour is dedicated to connecting winemakers with consumers in a casual, non-intimidating environment. The organize about thirty events per year, the small tastings often have a theme or focus on a region. You can hear more in the short interview with co-founder Gábor Tóth below.
Hunting down Hungarian wines on the market in Budapest isn't always the easiest thing to do. One thing I appreciate about Borjour is that they pull together producers from all over the country including lesser-known districts. If you're visiting Budapest, these events are very helpful for those who want to explore Hungarian wine in depth.
In a fourth month span, I attended three of Borjour's events. All of which were crucial in the research process of our upcoming book Discover Hungarian Wine. I attended their events around Sopron and Somló in addition to the big annual event, Borjour Magnum
Borjour Magnum
This year Borjour Magnum had over 200 producers pouring over 1000 wines. Charine and I spent eight hours tasting non-stop, finding the right Hungarian wines to recommend. Borjour Magnum consisted of the main tasting hall and a small, intimate upstairs room where producers could show one wine along with well-written tech sheets.
Bottles and producers from the biggest Hungarian wine regions (ie Villány, Eger, Szekszárd, Tokaj) are easily found in Budapest. However, there are excellent, small wineries found in the lesser-known Hungarian wine districts, that sell most of their wines locally or do not have the budget to market themselves properly. This is exactly what we were on the hunt for.
The show was great, although there were so many wines to discover. We wish Borjour Magnum lasted four days instead of one. We used Borjour Magnum to track down producers that are harder to find. Here are some of the most interesting wines from the show for us from either lesser-known regions or producers.
Wine Recommendations:
You can find out more about our scoring system on the WINE RATING page.
White Hungarian Wine
Font, Generosa 2018 – Kunság
Font is one of the biggest names from the Great Hungarian Plain (in addition to Frittman) and Generosa is a unique Hungarian white grape. This is loaded with white pear, lemon, and white flower notes. There's plenty of acidity here to wipe the palate clean. It's a delicious white from a region known more for its quantity than quality. Score: 88/100
Barcza, Juhfark 2017 – Somló
The Barcza Juhfark is big, clean, and rich. It has notes of bananna, pineapple, sweet peach, and minerals. Multiple layers of texture with a long peppery finish. The wine is chewy with great length. Score: 90/100
Zsirai, Juhfark 2017 – Somló
Zsirai has projects in Tokaj, Villány, and Somló. The Zsirai Juhfark is a full-bodied, modern Somló. There is a lot of oak here, but it's done well. Notes of pineapple, melon, smoke, and flint. This has a lot going on and has the potential to age in the bottle. Score: 91/100
Zelna, 'Füred' Olaszrizling 2018 – Balaton
The Zelna, 'Füred' Olaszrizling is a single vineyard white Hungarian wine. This Olaszrizling is full of pear, lemon, green apple, and flint flavors. Part of the cuvée was aged in oak, which gives the wine a richer mouthfeel than your average Olaszrizling. This is for people that love the minerally structure of Sancerre (France). Score: 90+/100
Béla Borászat, Ezerjó – Generosa 2018 – Kunság
Béla Borászat is another quality producer in the flat plains of Hungary. Their Ezerjó – Generosa blend is white with generous notes of white peach, yogurt, and lemon peel. The wine has texture and fiery acidity that begs for food. Score: 88/100
Red Hungarian Wine
Gal Tibor, 'Pajados' Bikavér Grand Superior 2016 – Eger
The Gal Tibor, 'Pajados' Bikavér Grand Superior is a single vineyard Bull's Blood from Eger. It's a blend of Kékfrankos, Kadarka, Cabernet Franc, Syrah, and Merlot. It's got more layers and complexity than the Gal Tibor entry-level Bikavér (TiTi). This is a cool climate red with notes of cherry, strawberry, wet rock, and earth. Fine tannins and a silky finish. Score: 92/100
Jammertal, Cassiopeia CF*C1H 2011 – Villány
The Jammertal, Cassiopeia CF*C1H is a premium red made mostly from Cabernet Franc with a small touch of Merlot. It's a big, rich red that tastes younger than its age suggests. This is a fine red blend with notes of tobacco, black currants, black cherry, and pepper. Full and rich with ripe tannins. Score: 91/100
Tűzkő, Cabernet Franc 2015 – Tolna
The Tűzkő estate is a project of the famous Italian family, Antinori. They produce good value-for-money wines in the lesser-known district of Tolna. The Tűzkő Cabernet Franc is a riper style with black olive, cherry, and pepper notes. The tannins are chewy and this could develop further with bottle age. All in all, it's impressive for a wine that can be found in supermarkets. Score: 89/100
Nador, 'Falu' Kékfrankos 2015 – Sopron
The Nador 'Falu' Kékfrankos is a lighter style of red. It has much more finesse than other examples from Sopron. Notes of cherry, pepper, strawberry, and fall leaves notes. The mouthfeel and flavors resemble a dense, New World Pinot Noir. Medium-bodied with soft tannins. Score: 90/100
Garger Wachter, Kékfrankos Válogatás 2015 – Sopron
The Garger Wachter Kékfrankos Válogatás is an old-school style of wine. It's made from a selection of Kékfrankos. There are flavors of tobacco, chocolate, dark cherry, and pepper. Full-bodied and smooth on the palate with round tannins. The medium finish holds it back a touch. Score: 89/100
You Might Also Enjoy:
Do you like our content?
If you like our articles and videos, we'd love for you to be a part of our community on Patreon. The support from Patreon helps keep the content coming and you access to behind the scenes content. It also gives us the chance to get to know you better. Check out the Exotic Wine Travel Patreon page by clicking the photo below.

************
Do you want to learn more about Hungarian wine?
Once the world returns to normal, we will launch our Kickstarter for our fourth wine book Discover Hungarian Wine. Sign up HERE to learn how you can be one of the first to get a special edition, signed copy with a discount.
---
Borjour provided complimentary admission to three of their tastings. Please note that the opinions expressed in this article are unsolicited and have not been paid for in any way by governmental bodies, enterprises, or individuals. We do not sell editorial content as that would destroy the legitimacy of our reviews and the trust between Exotic Wine Travel and its readers. On occasion, we extend the option of purchasing the wines we review or/and the products we spotlight. Some of these product links are set up through affiliate programs, which means Exotic Wine Travel gets referral credits if you choose to purchase these items via the links we provide.