Hungarian Wine: The Legendary Tokaj Region
Reading Time: [est_time] Tokaj, Hungary is a place that Charine and I have been longing to visit. Thanks to our friends from WineSofa and Wine a'More Travel, our wish became a reality. The minute we stepped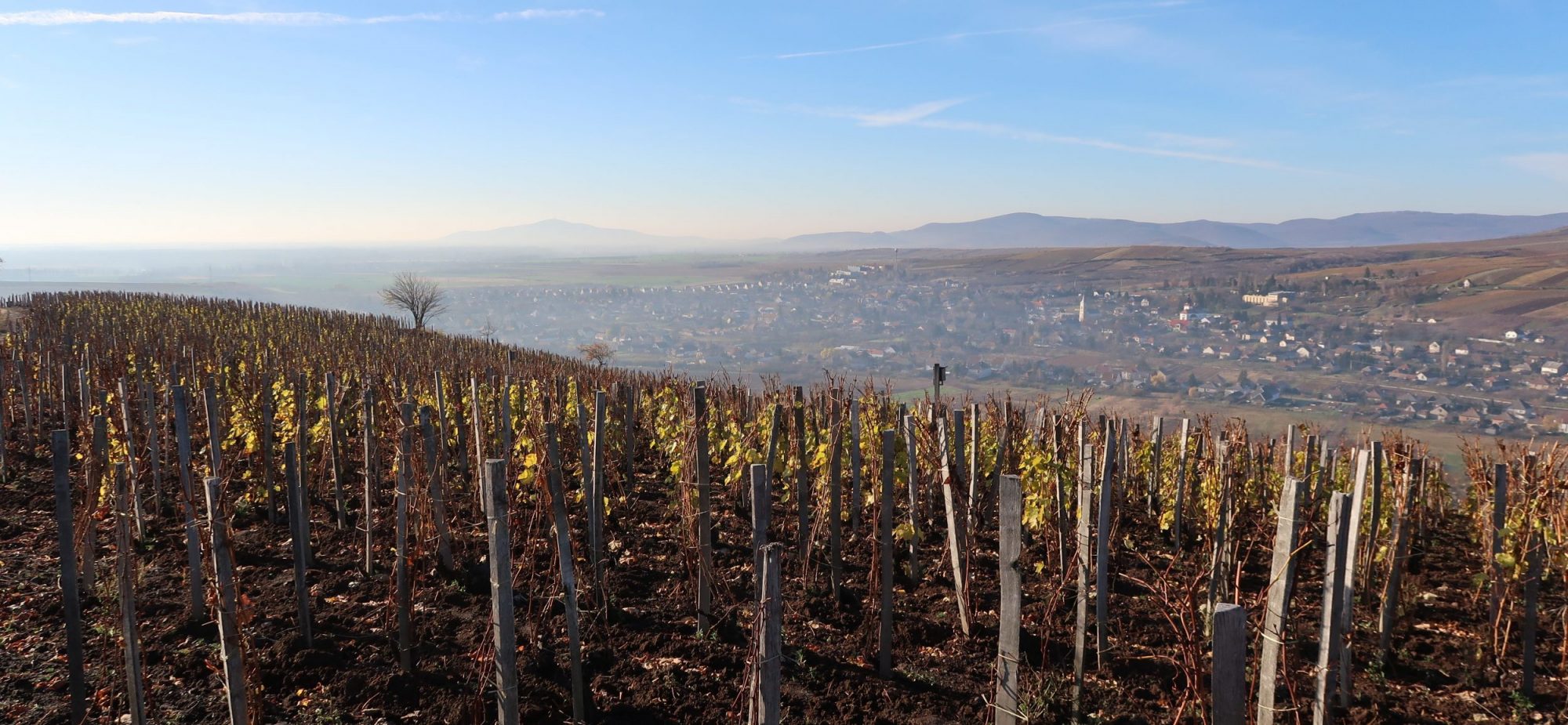 Reading Time: 4 minutes
Tokaj, Hungary is a place that Charine and I have been longing to visit. Thanks to our friends from WineSofa and Wine a'More Travel, our wish became a reality. The minute we stepped off the train it was obvious to us that Tokaj is all it is cracked up to be (that's before we even tasted a drop of wine).
Tokaj Vineyards
The region is beautiful, it feels like a true Old World wine region. There are 27 wine villages spread out through the region containing a little over 5000 hectares of vineyards. Tokaj is one of the oldest appellations in the world and the sweet Tokaji wines are legendary. They have been coveted by royalty for centuries. Volcanic soil is the name of the game here (see the photo below). Most vines are planted on south facing slopes. The region is far enough north (in latitude) to be considered a cool region but hot air does come in from the great plains to the south, which aids the ripening process.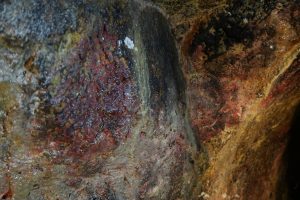 The typical volcanic soil of the Tokaj region. 
Vineyards in Tokaj have a romantic feel to them. The villages of Mád and Tokaj are the southernmost in the region. While Tolcsva is a premier area about 30 kilometers to the north. (If you make it to the village of Mád, don't pass up the chance to eat some Mangalica at Elsó Mádi.)
*Watch the video below with the audio on!
Here are some shots from around the village of Mád, which is a top site of Tokaj vineyards.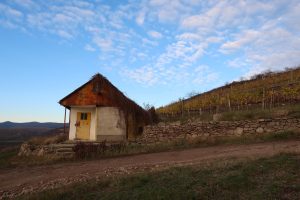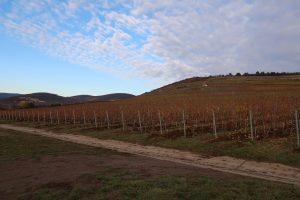 Here are a few shots from the village of Tolcsva, another premier site.
And finally a shot of vineyards from the village of Tokaj itself.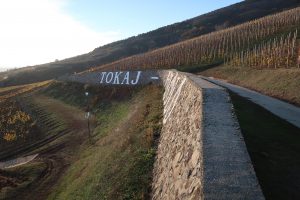 Exotic Wine Travel's Visit To Tokaj
With a limited amount of time, we were only able to visit four producers in the region: Holdvölgy, Paulay Borhaz, Oremus, and Hétzölö. We tasted a few other wines in the Elsó Mádi restaurant and the Prés Wine Bar in the village of Tokaj. You can check out our thoughts on the producers and the region in the video below (10 minutes running time).
Paulay Borház Guesthouse
One of the highlights of the trip for us was meeting Mr. Péter Hudák. He owns a guesthouse in the village of Tokaj and makes about 3000 bottles of wine per year. Péter was nice enough to provide accommodation for one evening for us. He's a fun and pleasant guy to be around, Charine put it best in the post below.
Dry Tokaj/ Furmint
The worldwide market for sweet wine isn't huge. Producers are aware of this and many told us that close to half of their production is dry wine now. Because sweet Tokaj is so difficult and risky to make (grapes must be left on the vine well into the late Autumn) many have turned to dry wines as a way of cash flow. This is especially true amongst smaller producers.
We are the first to admit that we aren't experts in Tokaj. There was no way that we are able to taste all the producers and vintages from the region. However, we were fortunate to taste many top-level dry Furmint wines. They are wines that are very exciting and offer unique flavors and nuances with searing acidity. These wines are already very good and producers have the potential to make exceptional great white wines if they keep pushing the bar for quality. Dry Tokaji style of wine that we will be keeping our eyes on.
*One thing we noticed was that Tokaj develops tertiary notes very quickly – within one year. After that initial phase of development, the wines resist further aging for a number of years, probably due to the high acidity.
Exotic Wine Travel's Picks
(You can find out more about our scoring system on the START HERE page.)
Dry Wines
Holdvölgy Meditation 2015
The Holdvölgy Meditation is a single vineyard dry Furmint. Great flavors of white-fleshed fruit, minerals, smoke, and a kiss of oak. The oak integration is nice and the acidity is dazzling. Long finish and this wine needs a little more time to show its best.    4.1/5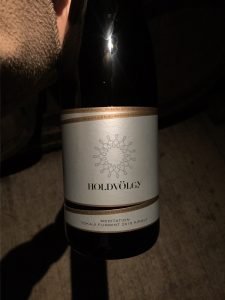 Hétszölö 

Tokaji Furmint Selection 2012
The group that owns Hétszölö also has a stake in Cos d'Estournel from Bordeaux. Hétszölö is a certified Bio producer. The Hétszölö Tokaji Furmint Selection is aged for six months in the barrel. Smoke, wood, petrol, white pear, and a touch of yogurt are the flavors that jump out. It's a medium-bodied white wine but the high acidity makes it feel fresher than it is. Mouth cleansing acidity with a medium finish.    3.8/5
Szepsy is THE name in the Tokaj region. The Szepsy Úrágya Tokaji Furmint is a single vineyard dry wine. The flavors include natural gas, mineral, peach, and petrol. The palate is round at first and big at first but then gives way to mouth-cleansing acidity. It has tertiary notes but the high acidity wipes the palate clean.    4.1/5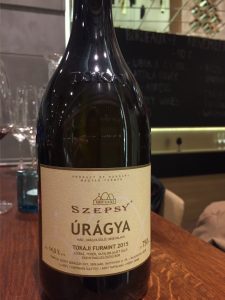 Demeter Zoltán 

Furmint 2016
Demeter Zoltán is another premier name in the region. This dry Tokaji has a brilliant nose of yogurt, smoke, white pear, and green apple. The wine has high acidity combined with brilliant fruit intensity and a long finish. Excellent dry Furmint that doesn't feel angular.    4.2/5
Sweet Wines
Holdvölgy Culture Aszú 2008
The Holdvölgy Culture Aszú is a Tokaji 6 Puttonyos sweet wine. The 2008 vintage is one of a high amount of botrytis. Flavors include caramel, leather, dried apricot, brown spice, and honey. Acidity is lower as previous vintages but the finish is full of honey and botrytis. Spicy and long finish.    4.4/5
Holdvölgy Intuition No. 1 2008
The Holdvölgy Intuition No. 1 is made from Zéta and has 134 g/L of sugar. This has petrol, white flower, dried apricot, and caramel with a touch of toffee. Viscous and rich on the palate yet refreshing. A fantastic sensation on the palate leaves you wanting another sip.    4.3/5
Hétszóló 

Tokaji Aszú 6 Puttonyos 2010
Aged for two years in the barrel, the Hétszóló Tokaji Aszú 6 Puttonyos 2010 has 178 g/L of sugar and 12 g/L of acidity. Fire, petrol, mineral, dried apricots, and figs dominate the palate. It's lusciously sweet with a fiery finish. Tart on the mid palate and the sugar doesn't weigh the palate down. Acidity is fresh and refreshing.    4.4/5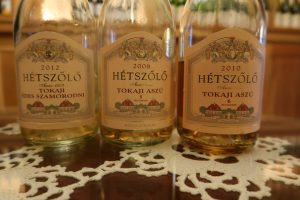 The Paulay Tokaji Aszuú 2013 is a 6 Puttonyos sweet wine. Residual sugar is 158 g/L of sugar. Wood, petrol, lemon, grass, and green mango. Rich on the palate with a touch of wood. This is not very nutty, it's fresh and fruity with a citrus and biscuit finish. For sweet wine drinkers who don't want nutty flavors.    3.7/5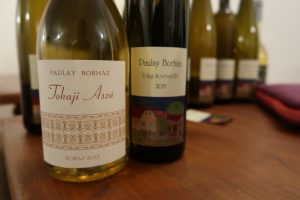 Oremus Tokaji Aszú 5 Puttonyos 2007
The Oremus Tokaji Aszú 5 Puttonyos 2007 has flavors of white flower, apricot, marzipan, almond, and dried pineapple. With 145 g/L of RS. Luscious on palate without being overly sappy. Nice blend of freshness with just a slight touch of tertiary notes. Tangerine peel acidity and a long finish. Delicious stuff, this is a baby.    4.5/5
Oremus Tokaji Eszencia 2007
The creme-de-la-creme of Oremus. Thier Tokaji Eszencia 2007 has a whopping 515 g/L of RS with 15 g/L of acid. Aged for two years in the two years in 68 L barrels. Nut, fall leaves, lemon, apricot, raisin, and earthy tones linger on the palate. This is really thick and viscous on the glass. Like maple syrup with high amount of tanginess from the finish. A truly unique drinking experience with tingling acidity.    4.8/5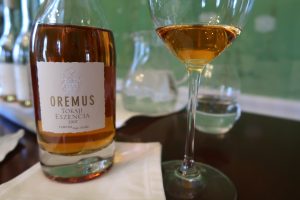 ---
Special thanks to Piroska Koltai of Wine a'More Travel and Daniel Ercsey of WineSofa for setting us up for the visits and arranging accommodation. Additional thanks to Paulay Borház for hosting us. The ideas expressed in this article are personal opinions and are not associated with any sponsors or business promotions.