Reading Time: 5 minutes
Charine and I are huge fans of Hungarian wines and jump at every opportunity to return to the country and taste. So when hungarianwines.eu invited me to attend their 4-day study trip for the second year in a row, I immediately said yes.
The trip included stops in the Hungarian wine regions of Egér, Hajós-Baja, Mór, and Balaton. The trip consisted of visits with producers, winemaker dinners, and organized tastings. I attended the trip with guests from Canada, Italy, the United Kingdom, and Spain.
As expected, the quality of Hungarian wines I tasted on the trip were very good. This is a country with a long history of wine production and it's unfortunate the world doesn't know more about these wines. I feel there are several good reasons for that. First is the fact that the Hungarian language is incredibly difficult to grasp. To the consumer, Hungarian wine labels might as well be written in Martian.
In my opinion, the second reason is the overall mindset when it comes to marketing. Hungarians are proud people, as they should be. For decades, the Austro-Hungarian Empire was one of the largest and most powerful nations in Europe. It seems to me that many Hungarians feel too proud to market their wines or seek help. This is unfortunate because it deprives the wine consumer of experiencing fantastic and unique wines.
Despite these two factors, I am optimistic that Hungarian wines can breakthrough. Hungary is home to Tokaj, which produces some of the world's greatest sweet wine and the quality of the dry wines is equally impressive. There is a wide range of styles from the rich reds of Villány and Szekszárd to the mineral-driven whites of Somló.
Charine and I continue to be the biggest cheerleaders of Hungarian wine. Overall, the quality of wine production in Hungary is among the highest in Eastern Europe. It should be a matter of time before the rest of the wine world shares our sentiment.
Here are the Hungarian wines that stood out the most during my four days back in the country.
Exotic Wine Travel's Picks:
You can find out more about our scoring system on the WINE RATING page.
Juliet Victor, Tokaji Édes Szamorodni 2017 – Tokaj-Hegyalja
Juliet Victor is a new producer in Tokaj and this is their only sweet wine so far (they will be releasing a Tokaji Aszú in the future). Szamorodni is a unique style of sweet wine usually only sold in Hungary. The Juliet Victor Tokaji Édes Szamorodni is a blend Furmint, Hárslevelü, and Yellow Muscat. It has rich notes of sweet peach, white flowers, mineral, and lemon. It's full and concentrated with a high level of residual sugar for a sweet Szamorodni (189 g/L). This needs to lay down in the cellar for a few more years to show its best. Score: 92/100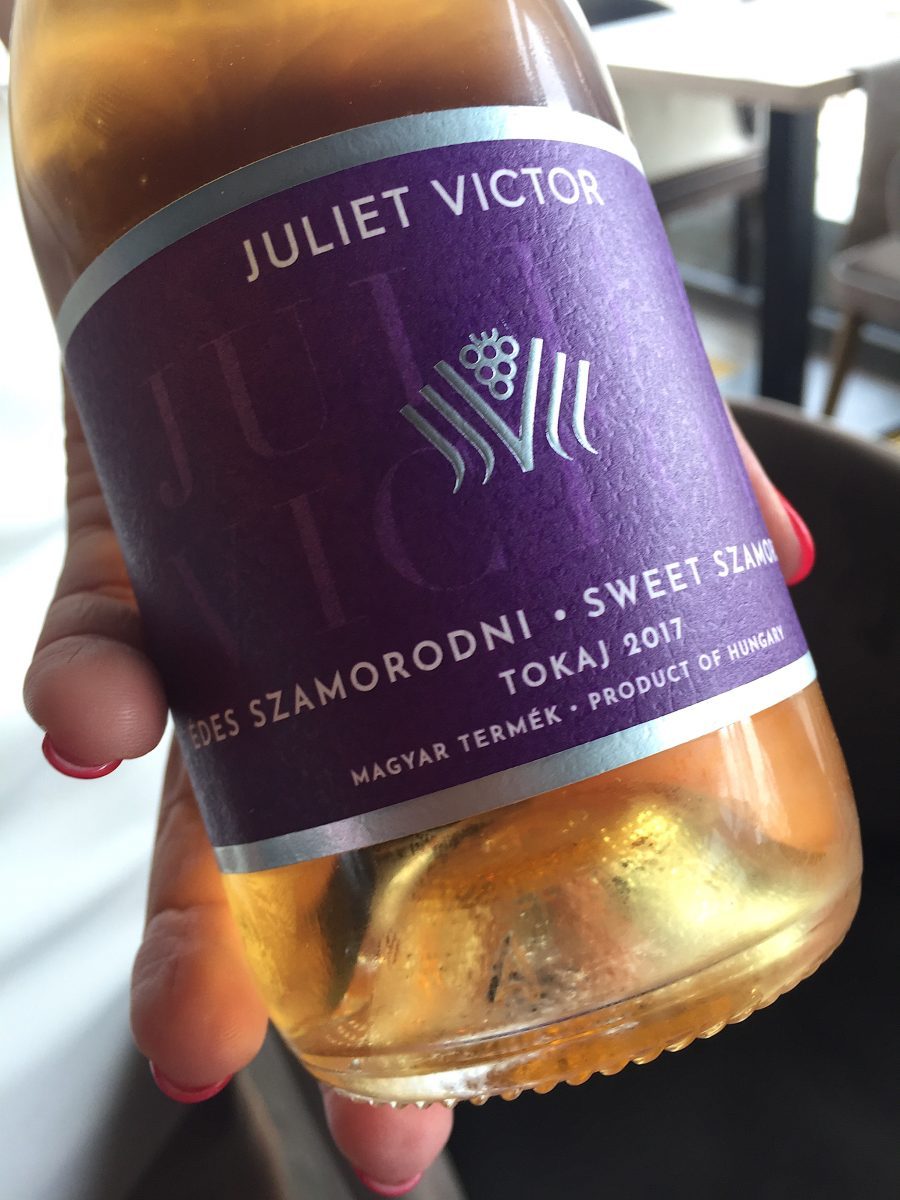 Toth Ferenc, Egri Bikavér Grand Superior 2016 – Egér
The Toth Ferenc Egri Bikavér Grand Superior 2016 is the most impressive wine I've ever tasted from this winery. This Egri Bull's Blood is a blend of Kékfrankos (Blaufränkisch), Cabernet Franc, Cabernet Sauvignon, Merlot, Pinot Noir. It has notes of sour cherry, graphite, pepper, and stemmy. Aged for 15 months in the barrel. This plays on the lighter and stemmier side of red. It's a medium-bodied red, the tannins are a little unripe, but overall this is a solid effort. Score: 90/100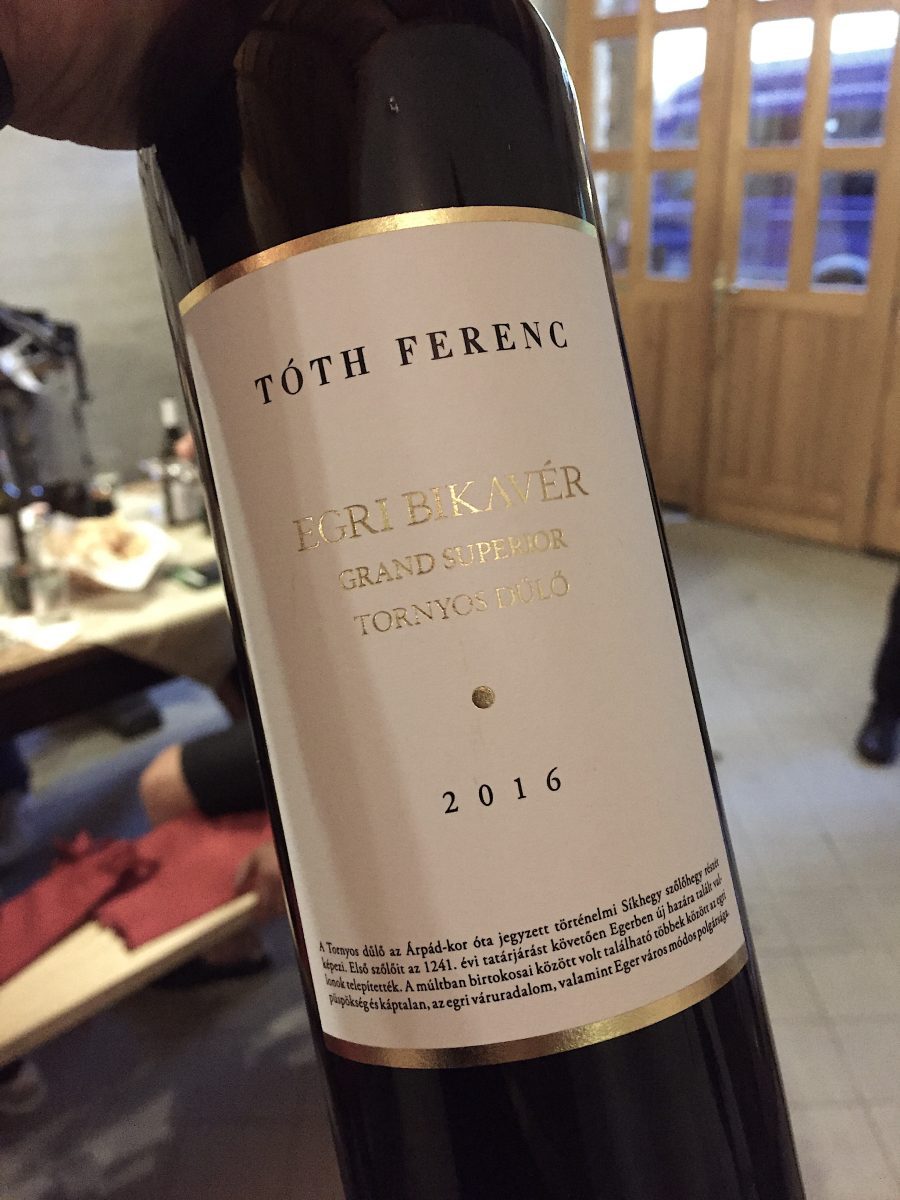 St. Andrea, 'Boldogságos' Egri Csillag Grand Superior 2018 – Egér
Egri Csillag translates to the "Star of Eger". The St. Andrea Boldogságos isn't the winery's top Egri Csillag but it delicious and well made. This is a single vineyard wine with Olaszrizling, Pinot Gris, Hárslevelü, Furmint, Sauvignon Blanc and this vintage has a touch of Viognier in it. The latter grape adds some floral notes in addition to the flavors of white peach, lemon, and yogurt. It's full-bodied and rich white with a grassy, spiciness to it. This is a baby now but will round out beautifully with some age. Score: 90/100
*For a step up in complexity we highly recommend their Örökké and Maria Egri Csillags.
Find or buy on Wine-Searcher.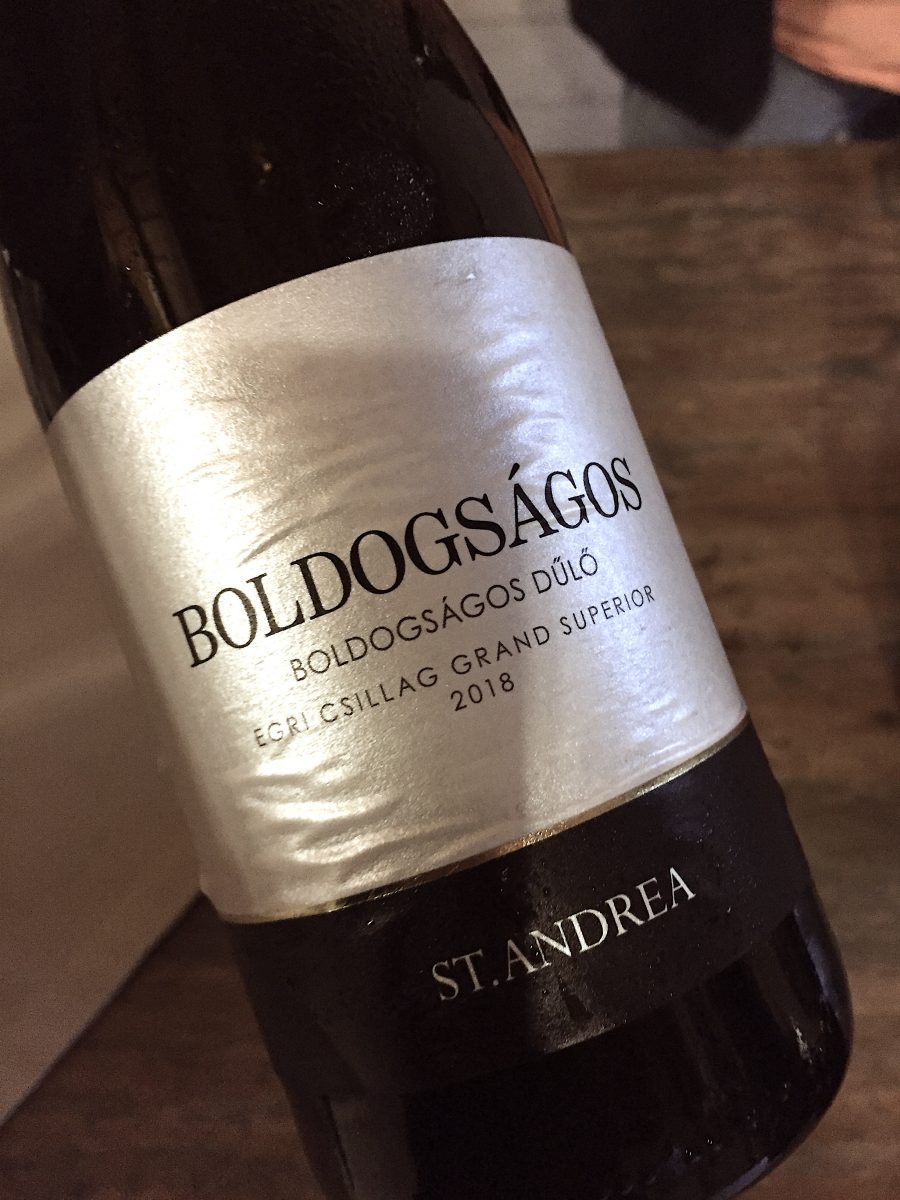 Thummerer, Egri Csillag Grand Superior 2015 – Egér
The Thummerer Egri Csillage Grand Superior is one of the best wines I've tasted from this particular estate. It's a partially barrel-fermented white blend of Chardonnay, Olaszrizling, Királyleányka, Leányka, and Traminer. The Chardonnay really dominates here. This is ripe and big with notes of white peach, melon, yogurt, and a touch of grass. Score: 91/100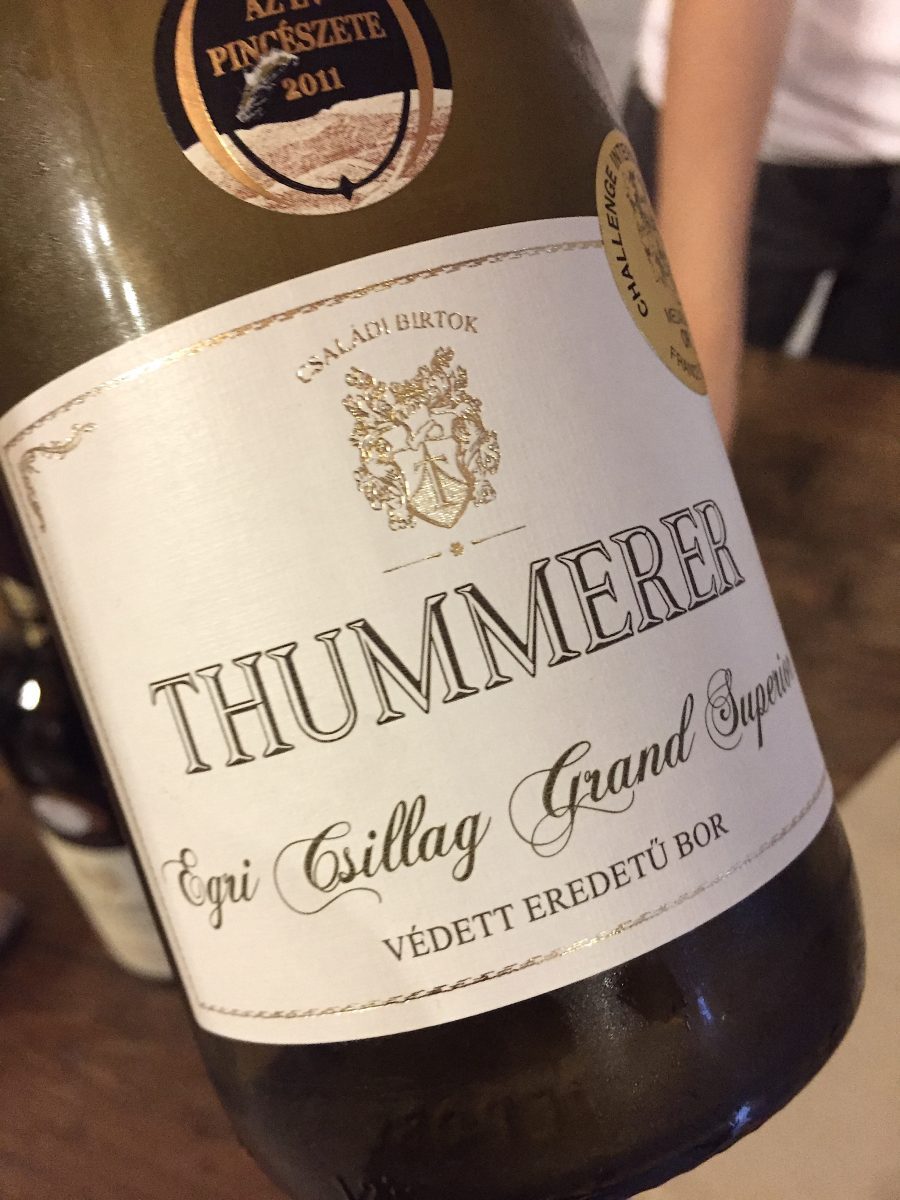 Bolyki, Egri Bikavér 2016 – Egér
There were many good Egri Bikavérs at the tasting including Gál Tibor, St. Andrea, Kovacs Nimrod and others but the Bolyki Egri Bikavér stood out for its great value. This is found under 10 Euros in Hungary and is exported. This unfiltered wine is a blend of Kékfrankos, Cabernet Franc, Merlot, Zweigelt, and Pinot Noir. It has a rich nose with flavors of blueberry, cherry, earth, and a touch of pepper. This is a medium-bodied red with juicy acidity and soft tannins. Score: 89/100
Find or buy on Wine-Searcher.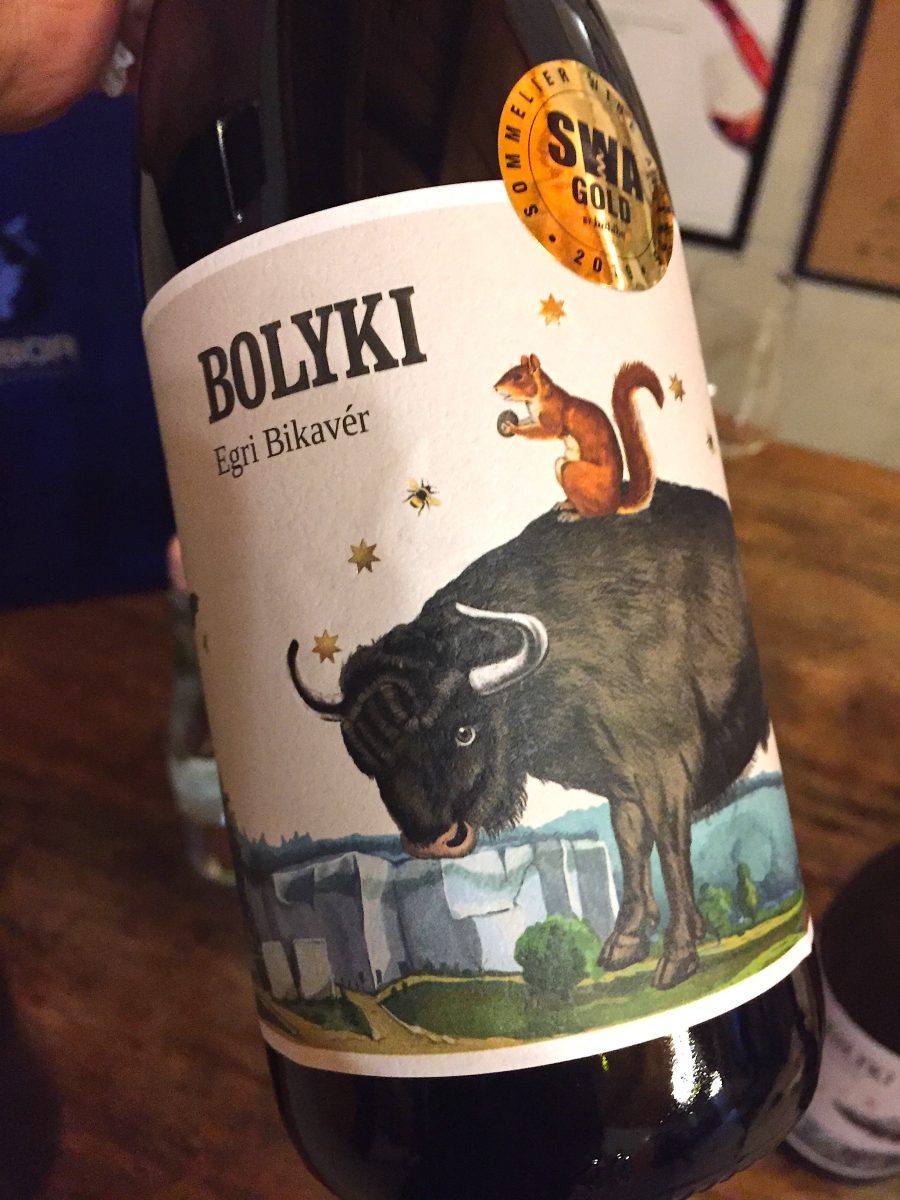 Koch, Premium Kadarka 2017 – Hajós-Baja
Don't let the score fool you, the Koch Premium Kadarka is a fantastic wine that can be found for under 5 Euros in Hungary. It has notes of strawberry, pepper, and earth. The finish is earthy and spicy. Another excellent vintage of this wine, which we buy often when in Hungary. Fantastic fruit for an inexpensive wine. Score: 88/100
Find or buy on Wine-Searcher.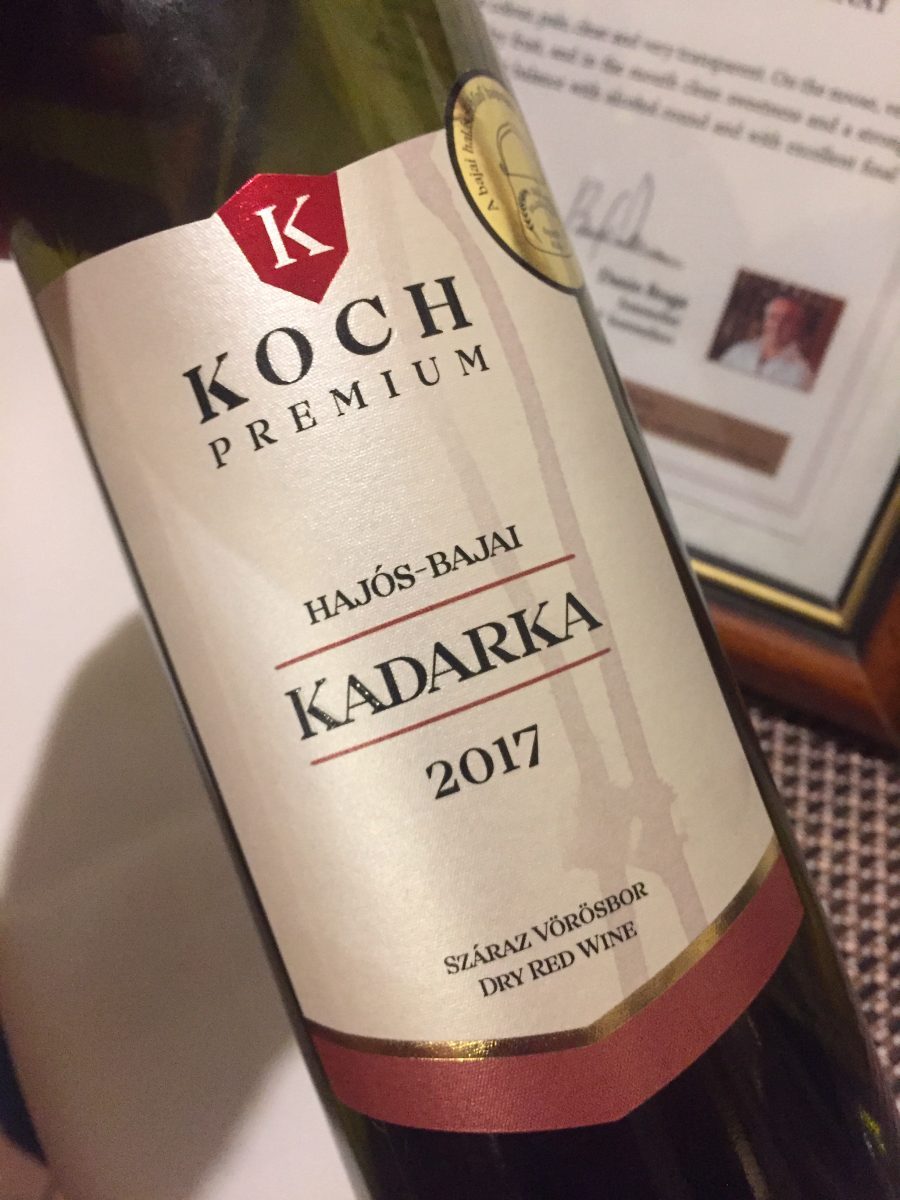 Koch, Vin Art Csanád Villányi Cuvée 2012 – Villány
Koch also produces several reserve wines including the Vin Art Csanád Villányi Cuvée which is a blend of Cabernet Franc, Merlot, and Cabernet Sauvignon aged in oak for at least 18 months. This has a pretty nose with black cherry, violets, tobacco, cedar, and toast. Full in body with chalky tannins and a long finish. Score: 91/100
Find or buy on Wine-Searcher.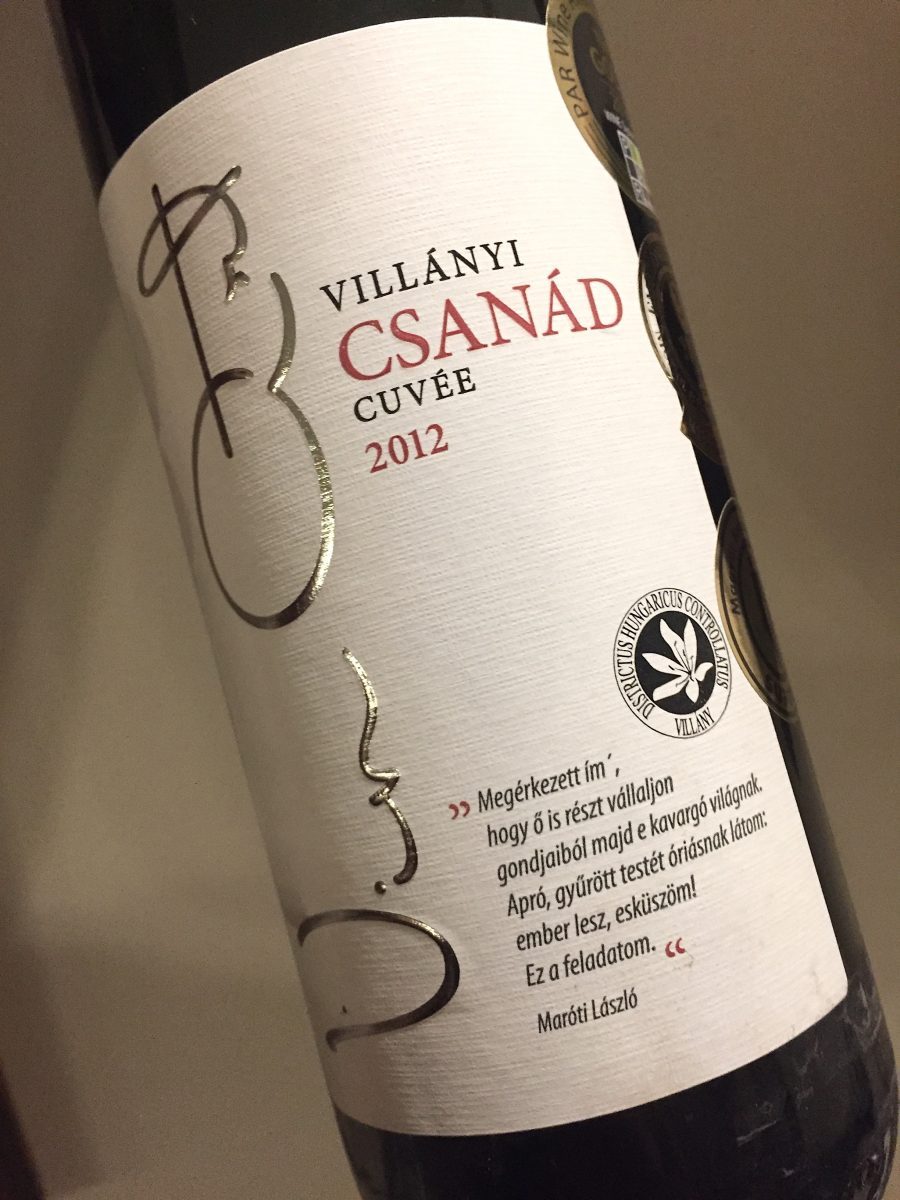 Kristinus, Kékfrankos Selection 2017 – Balatonboglár
The Kristinus Kékfrankos Selection is aged in oak for 14 months. It has notes of crunchy red fruit, fall leaves, pepper, and cedar. The wine is medium-bodied and silky on the mid-palate with a spicy finish. This is never overburdened by the oak and is food-friendly. Score: 91/100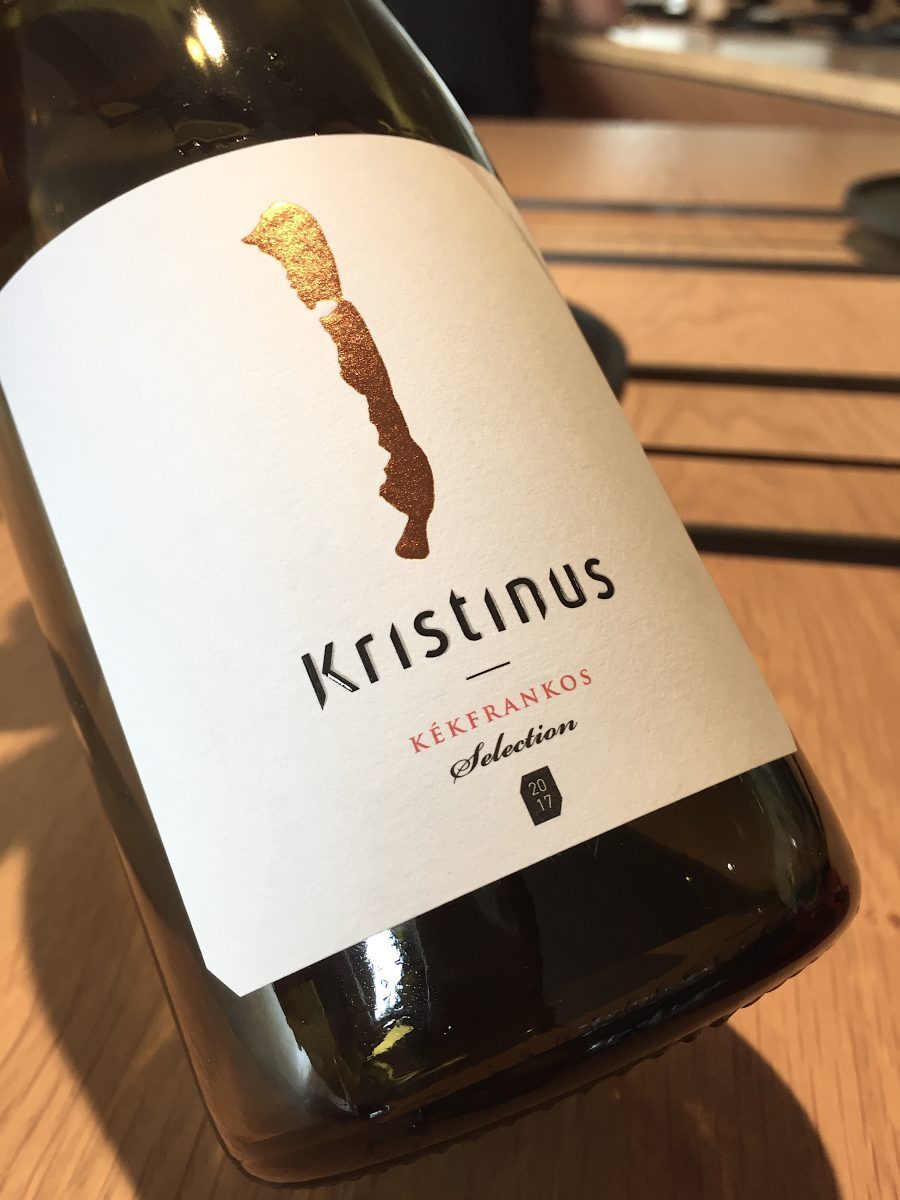 TR, Tokaji Dry Furmint 2017 – Tokaj-Hegyalja
The prices of dry Tokaji continues to rise, which makes the TR Tokaji Dry Furmint so appealing. TR is a young winery located in the village of Tállya. This wine has everything that I want in a dry Furmint, white pear flavors with intense mineral notes, combined with fiery acidity. Some of this wine was barrel-aged which builds up the body. For a wine that retails at around 10 Euros in Hungary, this is a steal. Score: 90/100
Find or buy on Wine-Searcher.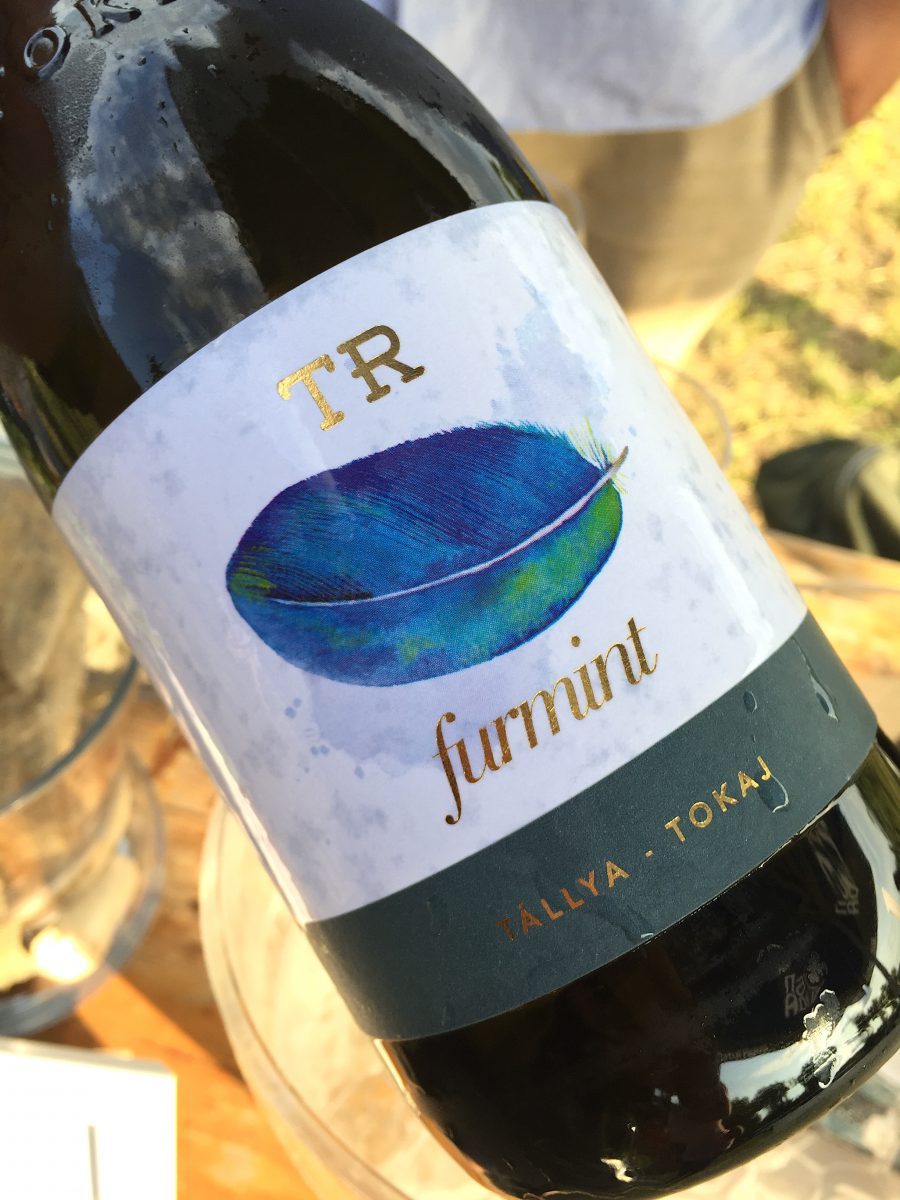 Tornai, Top Selection Grófi Hárslevelü 2017 – Somló
Tornai is one of the big names in the tiny, volcanic region of Somló. The Tornai Top Selection Grófi Hárslevelü is in the top range of their portfolio. This is barrel fermented and half-dry with flavors of yellow peach, mineral, smoke, and white pepper. Like many wines from Somló, this is full-bodied with mineral notes and a powerful, long finish. The high acidity makes this feel like a completely dry wine. Score: 92/100
Find or buy on Wine-Searcher.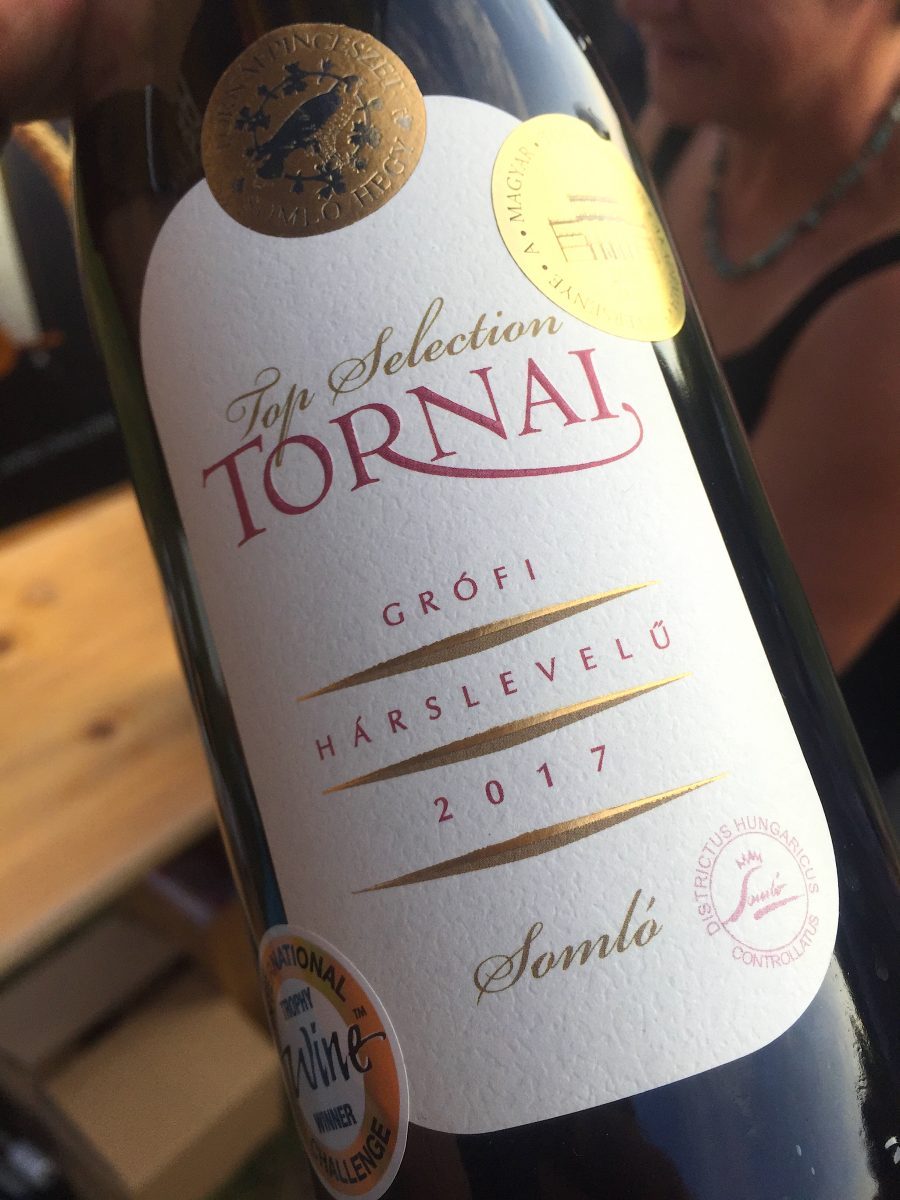 Teleki, Villányi Franc 'Kopar' 2015 – Villány
Teleki is one of the oldest and largest producers in Villány, a red wine-producing region in the south of Hungary. The region is known for Cabernet Franc. The Teleki Villaányi Franc 'Kopar' is 100% Cabernet Franc from the esteemed Kopar vineyard. The wine has the typical notes of the grape, black cherry, olive, and capsicum with a touch of wood. It's a full-bodied and dense Cabernet Franc with firm, but not overly drying tannins. Score: 90/100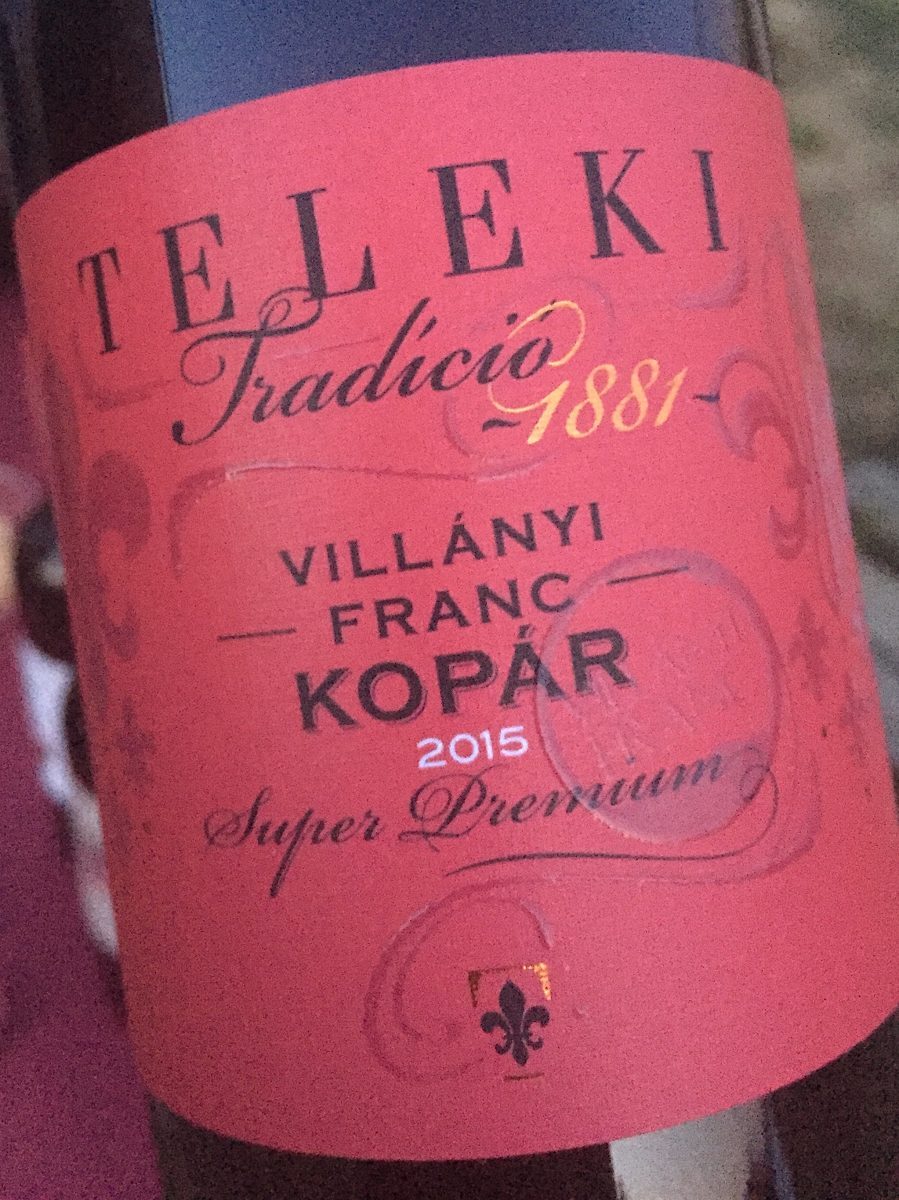 Csetvei is a young producer in the tiny region of Mór. They specialize in the grape Ezerjo. The Csetvei EA (Ezerjo Amphora) is fermented and kept in amphora for 5 months without the skins. This is a clean and well-done amphora wine with notes of dried pear and pineapple. The wine is rich and chewy with a salty, complex finish. This is a producer we will be keeping our eyes on. Score: 92+/100
Find or buy on Wine-Searcher.
Jackfall, Grand 2012 – Villány
Jackfall is a small producer in Villány and their Grand is a blend of Merlot and Cabernet Sauvignon. It's rich with notes of graphite, black cherry, tobacco, capsicum. This is full-bodied with many layers of texture and Bordeaux-like flavors. The long finish is guided by chewy tannins. Score: 93/100
Find or buy on Wine-Searcher.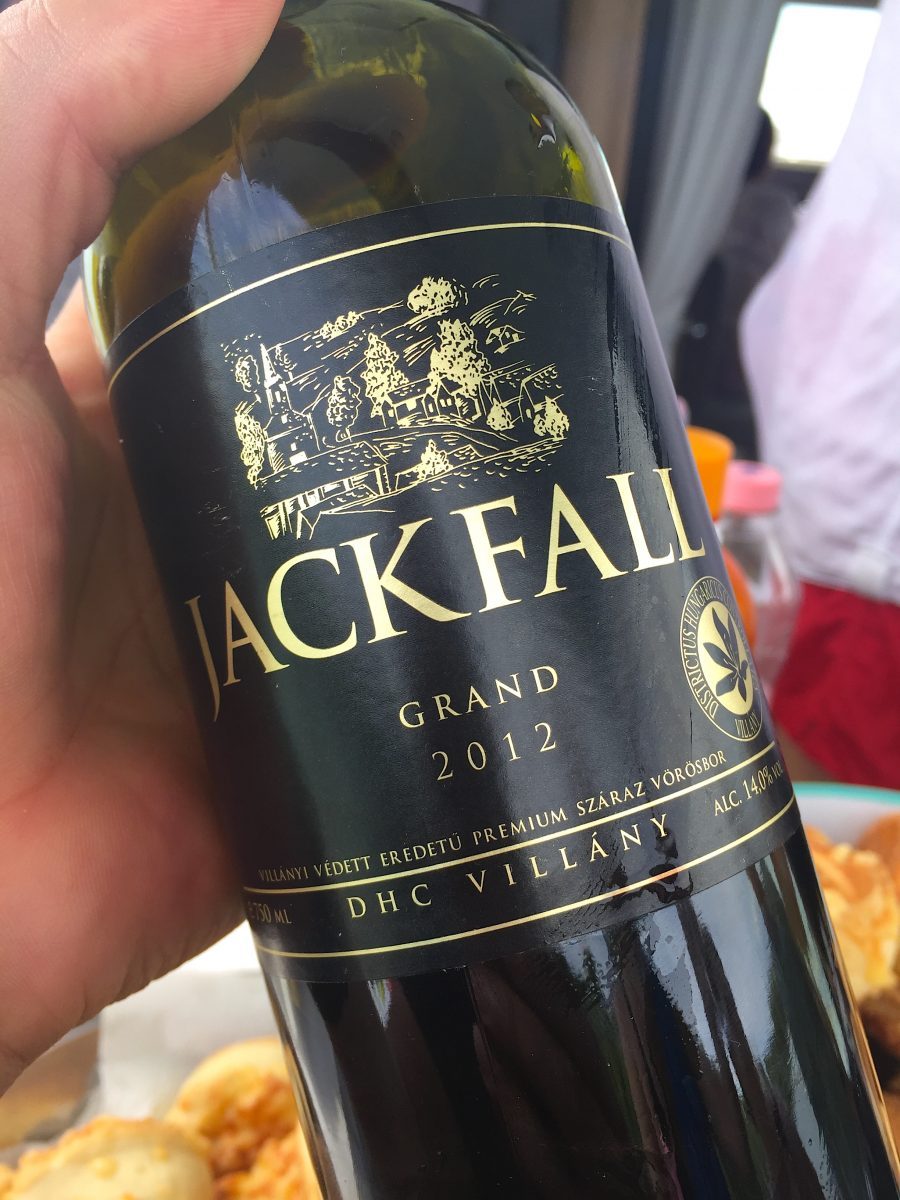 Heimann, Barbar 2016 – Szekszárd
Heimann is one of the big names in Szekszárd and this is their flagship wine. The Heimann Barbar is made from Cabernet Franc, Merlot, Tannat, and Kékfrankos. It has notes of capsicum, black cherry, chocolate, green herbs, and tobacco. This is full-bodied and rich with smooth, ripe tannins. Score: 91/100
Find or buy on Wine-Searcher.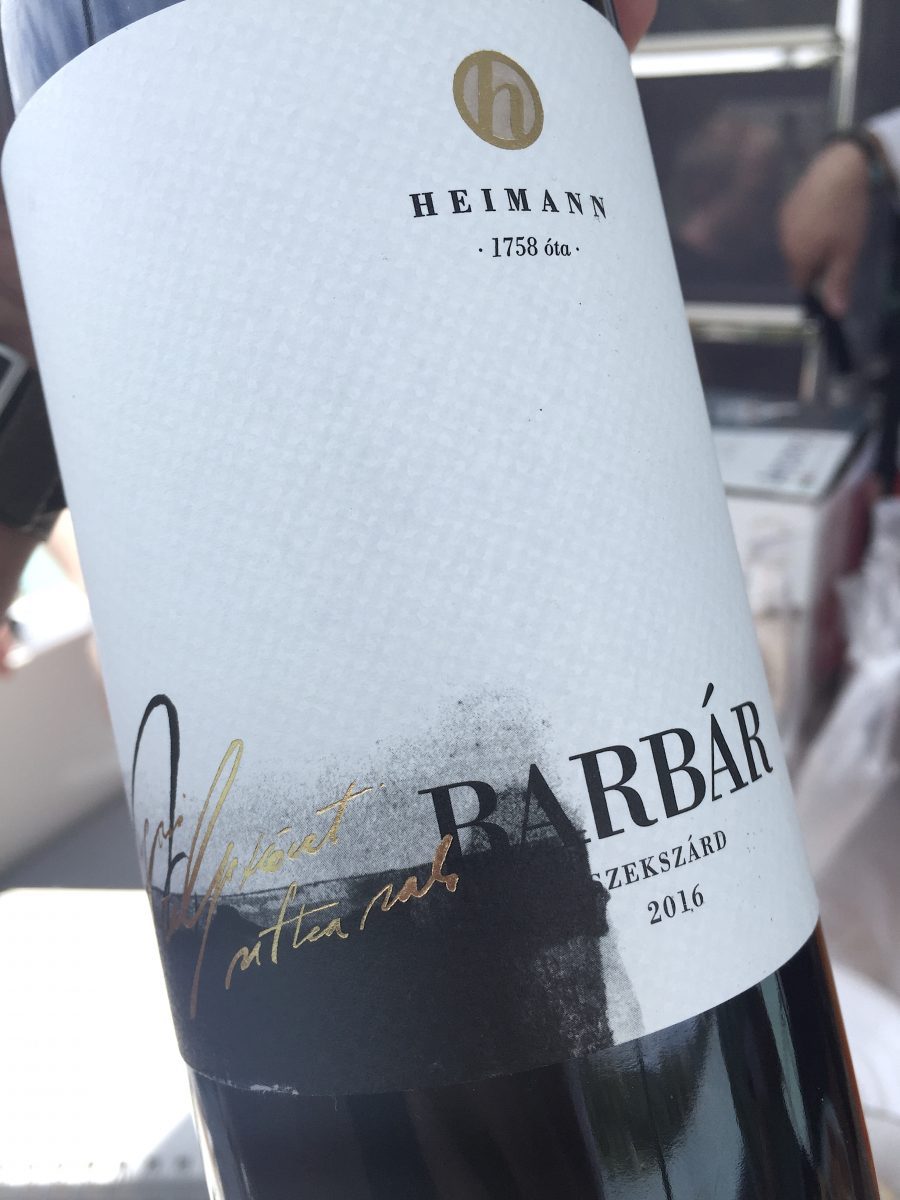 You Might Also Enjoy:
Exotic Wine Travel Hungarian Wine Articles
---
Thank you to hungarianwines.eu who provided accommodation and meals during my four days in Hungary. Please note that the opinions expressed in this article are unsolicited and have not been paid for in any way by governmental bodies, enterprises, or individuals. We do not sell editorial content as that would destroy the legitimacy of our reviews and the trust between Exotic Wine Travel and its readers. On occasion, we extend the option of purchasing the wines we review or/and the products we spotlight. Some of these product links are set up through affiliate programs, which means Exotic Wine Travel gets referral credits if you choose to purchase these items via the links we provide.