More than Xynisteri: Indigenous White Wine Grapes of Cyprus
Reading Time: [est_time] Our favorite thing about traveling around the world for wine is tasting unique, indigenous varieties. That is why we jumped at the chance to visit Cyprus. With its long history of winemaking and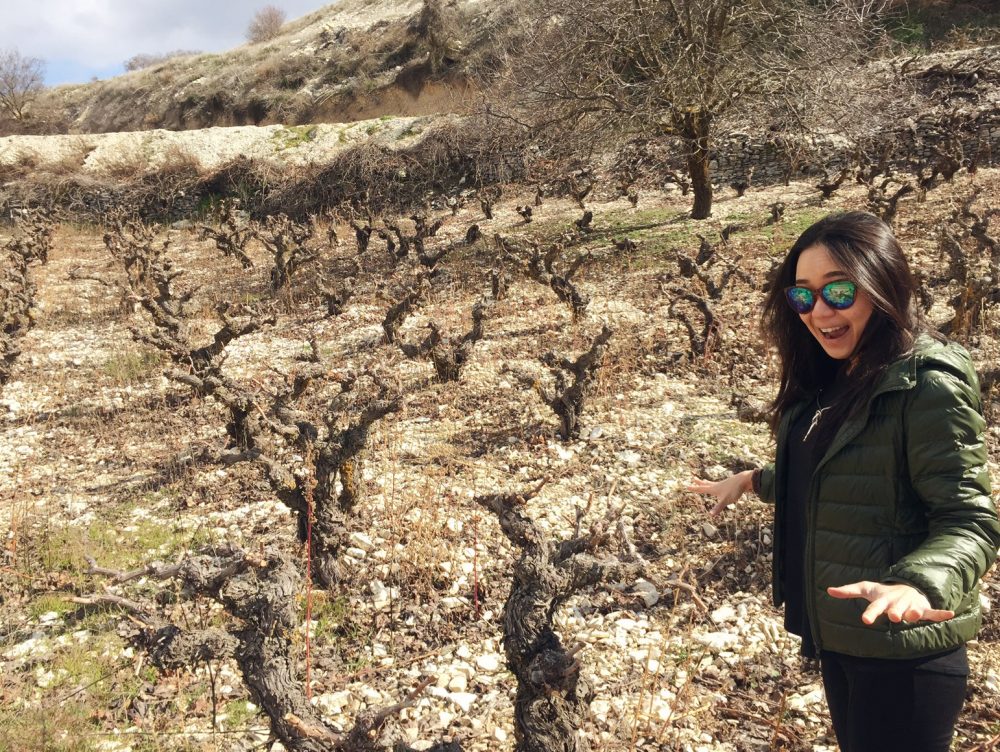 Reading Time: 4 minutes
Our favorite thing about traveling around the world for wine is tasting unique, indigenous varieties. That is why we jumped at the chance to visit Cyprus. With its long history of winemaking and isolation, many old grape varieties have survived there.
The Cypriot wine industry is working hard to focus on their native grapes. The most famous Cypriot wine, named Commandaria, is a blend of two native varieties—Xynisteri and Mavro. The wine industry is not resting on its laurels and many producers are now focusing on dry wines. Nearly every producer is producing a dry white wine from Xynisteri and most are attempting to produce a dry red wine from the finicky Maratheftiko.
One interesting thing to note about many of these varieties is the vines that they come from. About 90% of the vines in Cyprus are old, head-trained, bush vines. They stick out of the ground looking like old, gnarly hands. Cyprus was never affected by phylloxera, while the rest of Europe's vines suffered in the late 19th and early 20th century. Therefore, the vines are all on their original rootstock.
The late Akis Zambartas did a lot of work to research and revive old, indigenous varieties. He was formerly the head winemaker at
KEO
before setting up his own winery,
Zambartas
. He helped to uncover close to 20 native grapes, but not all are not commercially vinified into wine. The white grapes listed below are the ones we came across during our wine exploration in Cyprus.
Cypriot White Wine Grape Varieties
Chardonnay, Riesling, Sauvignon Blanc, Sémillon, and Viognier can all be found in Cyprus. There were examples of varying quality made from all of these international grapes. Producers often commented on international grapes struggling with the sun and heat in Cyprus. All the producers agreed that Cyprus has a need for white grapes capable of making more high-quality wines.
All producers are working with Xynisteri and because of the focus, quality has jumped tremendously in the last five years (so we were told). The other three native grapes were difficult to track down. Getting a chance to taste them takes serious effort. Hopefully, the Cypriot producers continue to experiment with all of these grapes as some show great potential.
Xynisteri
Xynisteri on its own is a neutral grape, similar to Spain's Palomino—which is used to make Sherry. Xynisteri is one of the two grapes used in the traditional dessert wine, Commandaria. In the last several years, many producers have focused on making this wine in fresh and fruity style. The name translates to "little acid" and wines made from the grape need acidity correction, which the Cypriot law allows. It is also blended with small amounts of Sauvignon Blanc, Semillion, or Muscat to add aromas and flavor.
We found this grape to make very nice white wine. You can count on every producer to make at least a decent Xynisteri. Most producers make a Xynisteri wine that is meant to be drunk young. However, a few also make cellar-worthy, barrel- fermented or/and aged Xynisteri like those from Kyperounda and Zambartas. We often found lime and pine flavors in Xynisteri wines.
Nicolaides Xynisteri 2015
Nicolas Nicolaides studied winemaking in Montpellier, France. This Xynisteri is markedly different from others and is very French in style. Kept on the skins for one day. Nice golden color. Nuts, mature peaches, and flowers. Oily and balanced body. Long finish and delicious. Very much like a Côte Catalanes white wine made from Rhône varieties. Unfortunately, Nicolas made Xynisteri in this style for only one vintage.   4.1/5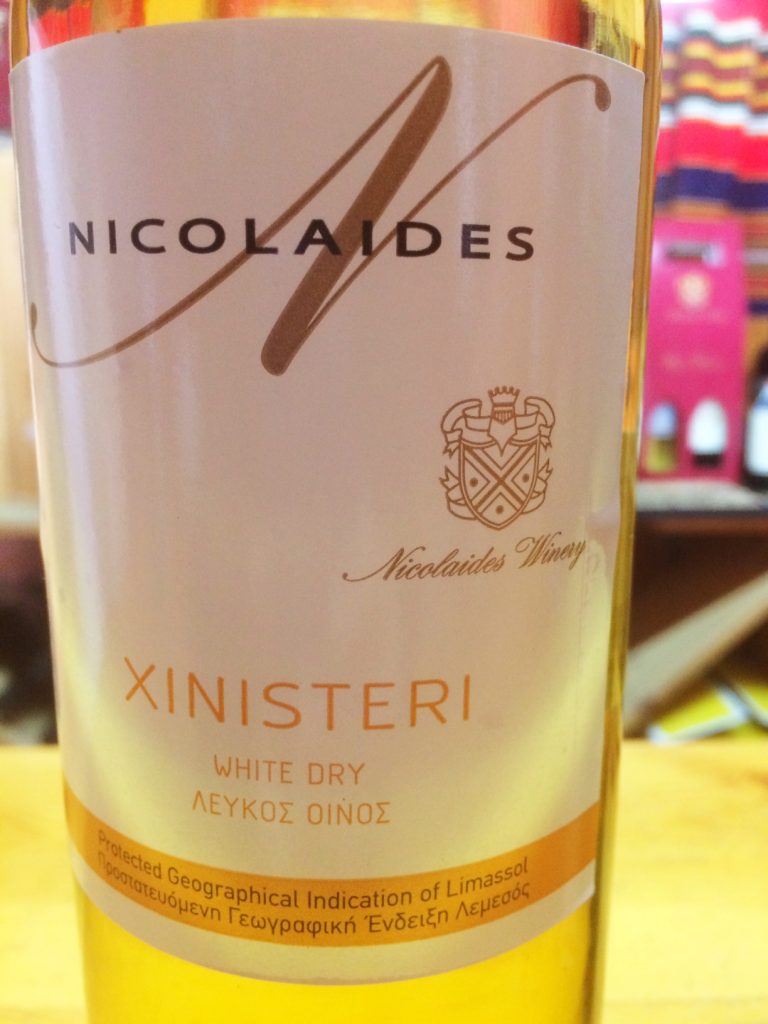 Full of pine, mineral, lime, and white peach—typical Xynisteri flavor profile. The wine is crisp with a touch of residual sugar. The finish is very citrusy. Mineral driven and delicious.   4.0/5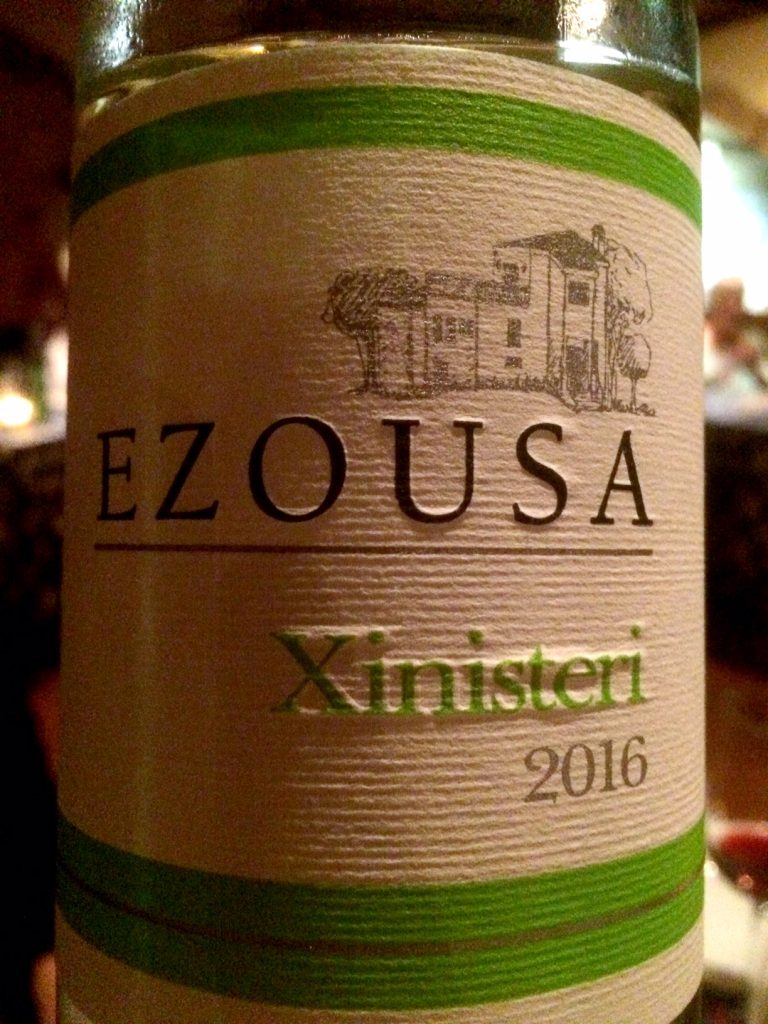 Morokanella
A very interesting white grape that is just starting to gain some traction. We only came across three producers making wine from this grape. It has adapted to the heat and lime soil of Cyprus. Many producers have faith in this grape, but time will tell as more start using it. The examples we tasted were smokey and oily in texture with a nice citrus finish.
Aes Ambelis 

Morokanella 2016
Smoky with white pear and a touch of white peach. Juicy and almost soapy on the palate, with a lime finish. This would benefit from a few more months of bottle aging but a nice effort from this winery.   3.7/5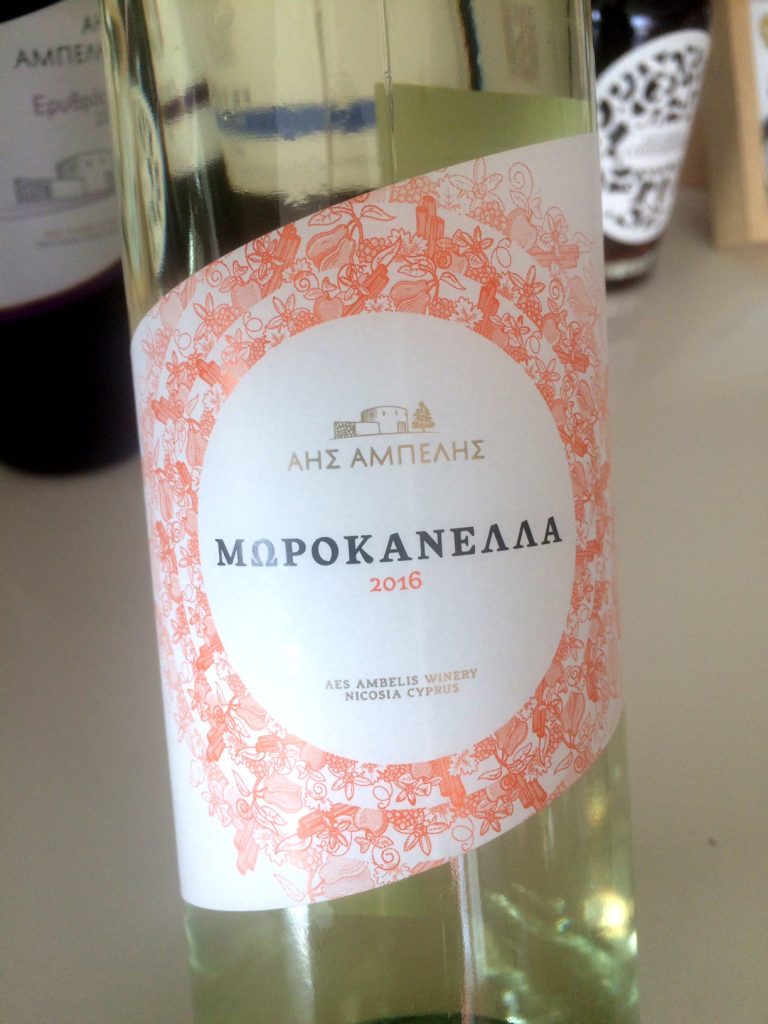 Promara
Only one producer is working with this grape, Vouni Panayia. There's a hypothesis that it is a mutation of Xynisteri, but that has not been proven. The examples from this winery showed unique flavors of smoke and brown spices mixed in with melon and citrus fruit. The wines made from this grape were not high in acidity but very well-made. You can see a more in-depth write-up about Vouni Panayia in this article.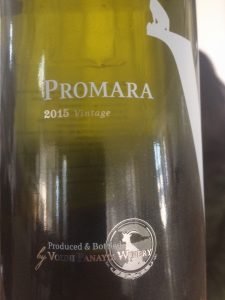 Spourtiko
We only tasted two examples of this variety. One example was poorly made and oxidized, while the second one was more interesting. Vouni Panayia makes a varietal wine from this grape as well but they were completely out of the wine when we visited. Many producers say they have problems working with this grape. With the limited sample size, the grape's potential remains a mystery to us.
A very rare grape, oily and smokey with a touch of petrol. The flavors include lemon drops and onion. This is interesting with new flavors and nuances that will satisfy the experimental palates.   3.3/5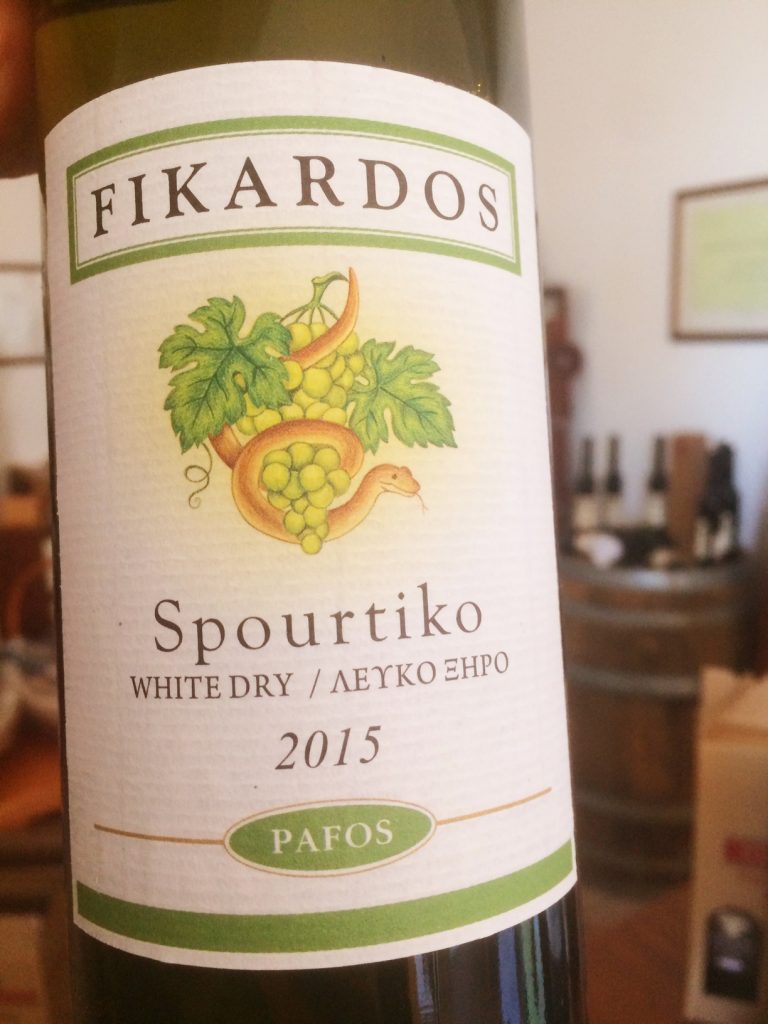 Viognier
While driving through the country, going winery to winery, we had a thought. It seemed like the terrain and climate would be perfect for white Rhône varieties. If producers were struggling with Sauvignon Blanc and Chardonnay, perhaps it's worthwhile to give Marsanne, Roussanne, and Viognier a try?
Later in the trip, we got the answer to our question. We tasted two excellent examples of Viognier. The wines were very well made and would make any discerning palate happy. Perhaps Rhône white grapes wouldn't be as "sexy" as other French grapes on the local market, but we feel they would make infinitely better wine.
Full of white peach, apple, lemon, white flower, and mineral notes. The wine is very ripe and full, oily and packed with flavors. There are multiple layers of flavors and the mouthfeel is nice. The finish has a bitter flower component. This wine was drunk over dinner and was a big hit among everyone present.   4.2/5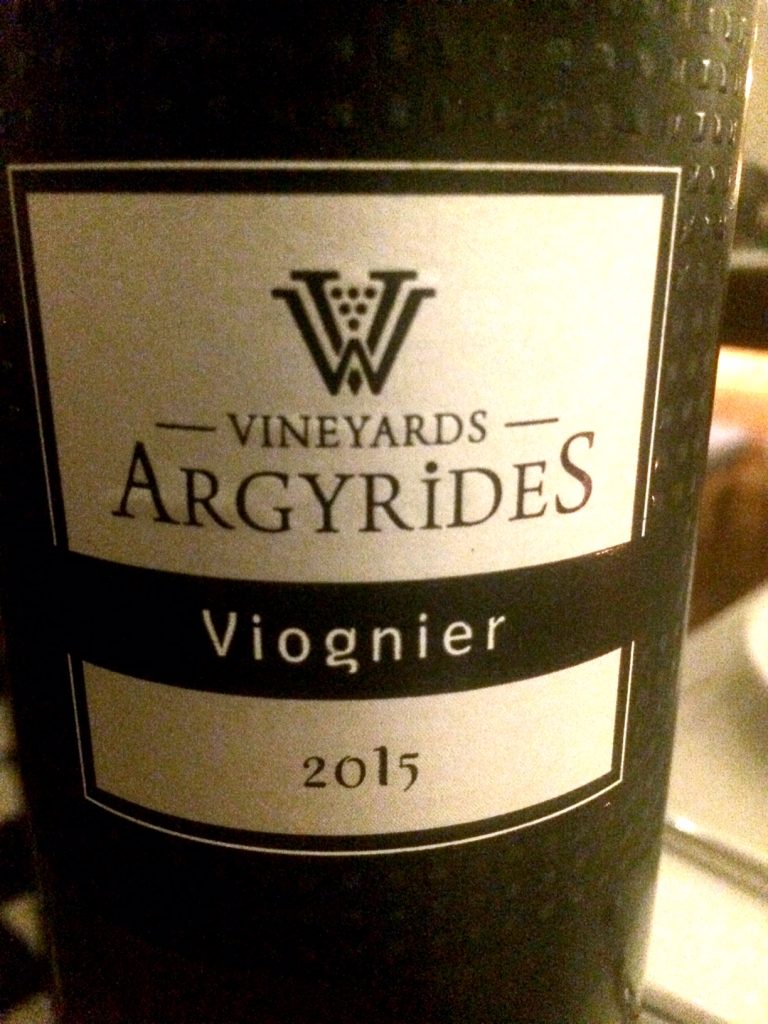 On the lees for four months. This is Ezousa's best wine in my opinion, while Charine is more partial to their mineral-driven Xynisteri. The wine is not intense on the nose but white peach, yogurt, and white flower are present. The end palate is very oily and viscous with a bitter orange peel finish. The acidity is lower for a white wine but it really works here with this grape. Very correct for the variety and delicious to boot.   4.1/5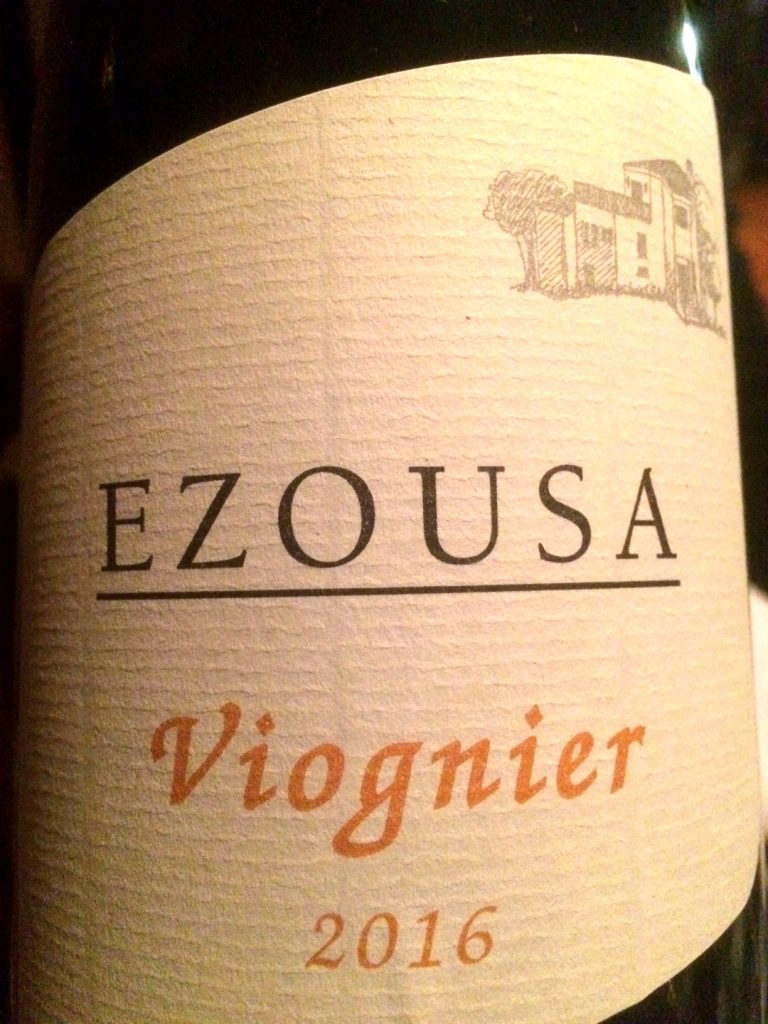 You May Also Enjoy
George Kassianos: The Godfather Of Cypriot Wine
Vouni Panayia: Confidence In The Cypriot Wine Grapes
Your Cheat Sheet To The Wines Of Cyprus, Part 1
Facing Our Fears: Cypriot Wine
Stay tuned to our website for more articles and videos about the wines of Cyprus.
---
Disclaimer: Our trip was partially sponsored by the Cyprus Tourism Organisation, The Annabelle Hotel (Paphos), and Saint Elena Hotel (Larnaca). A few wineries provided us samples, but most of them simply gave us their time. The opinions expressed in this article are our own and we are under no obligation to give favorable reviews.