Indulging In Italy Wine Tours In Tuscany
Welcome to the heart of Tuscany, where vineyards, rolling hills, and cobblestone streets meet. If you\'re a wine lover, there\'s no better place to indulge in the art of winemaking than on a wine tour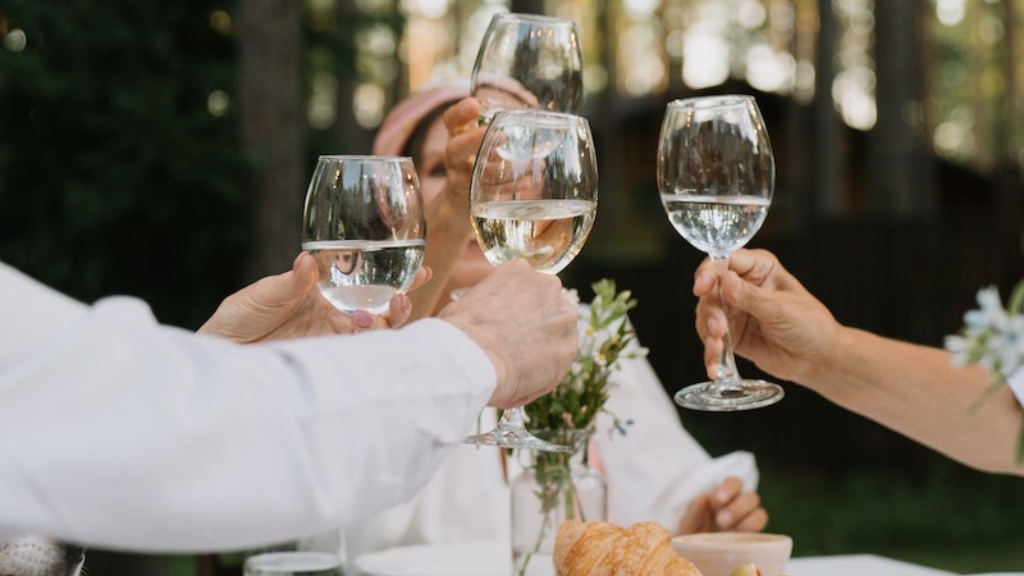 Welcome to the heart of Tuscany, where vineyards, rolling hills, and cobblestone streets meet. If you\'re a wine lover, there\'s no better place to indulge in the art of winemaking than on a wine tour in Tuscany, Italy. With over 70 designated wine regions, Italy is the world\'s largest producer of wine, and Tuscany is one of the most renowned regions.
With rolling hills of vineyards surrounding you, sipping wine in the Italian sun on a Tuscany wine tour is truly an experience of a lifetime. The region is home to some of the world\'s most iconic wine varietals like Chianti, Brunello di Montalcino, Vino Nobile di Montepulciano, and Sangiovese.
Most wine tours offer options for guided bus tours that will take you to some of the best wineries in the region. Many vineyards offer wine-tastings, cellar tours, and food pairings with the wines, making the experience authentic and unique to the region.
A day of wine tasting may seem daunting, but with a professional guide to lead the way, you\'ll discover new wines and become familiar with the region\'s winemaking history, making for a more enriching experience. Many wine tours offer private tours as well, where guests can visit smaller wineries run by families who have been making wine for generations. These smaller, less commercialized wineries provide an intimate experience that is coveted by wine lovers.
When planning a wine tour to Tuscany, make sure to wear comfortable shoes as many vineyards have steep hills and gravel paths. Don\'t forget to bring a hat and sunscreen, especially during the summer months when temperatures can reach up to 90 degrees Fahrenheit.
Contrary to popular belief, wine tours aren\'t just for oenophiles. With the vast knowledge and expertise of professional guides, wine tours are an excellent way to learn about the cultural, historical, and culinary aspects of the region.
Most vineyards in Tuscany offer not only exquisite wines, but also olive oils, honey, and cheeses. These authentic Italian products make for fantastic souvenirs to take home to friends and family.
Wine Tasting Tips
When tasting wine on a Tuscany wine tour, there are a few tips to keep in mind. First, always hold the wine glass by the stem as it keeps the wine at the right temperature and prevents fingerprints from smudging the glass.
Before tasting the wine, take a moment to appreciate the color and clarity of the wine by holding it up to the light. Swirl the wine in the glass to release the aromas and take a sniff to get a sense of the scent. Finally, take a sip and let the wine sit on your tongue for a moment to appreciate the flavors.
Most importantly, drink responsibly and don\'t be afraid to spit out wine if you feel you\'re getting too tipsy.
Pairing Wine with Food
In Tuscany, eating and drinking go hand in hand, making food pairing an essential aspect of the wine-tasting process.
Chianti, the \'king of Tuscan wine,\' pairs well with hearty Italian dishes like tomato-based pastas or grilled meats. On the other hand, Brunello di Montalcino, with its bold flavors, pairs well with aged cheeses and grilled meats like steak or lamb.
Wine and food pairing is a skill and a personal preference, but on a wine tour, guides will offer recommendations to bring out the best flavors in both the food and wine.
The Future of Tuscan Winemaking
Tuscany\'s wine culture dates back to the Etruscans, who made wine over two millennia ago. But how is Tuscan winemaking evolving to meet modern trends?
Many wineries are adopting organic and biodynamic farming practices to produce healthier grapes and minimize their environmental impact. Additionally, mechanical harvesting equipment is becoming increasingly popular to improve efficiency and reduce labor costs.
Finally, younger generations are beginning to take over family-run wineries, bringing with them new winemaking techniques and fresh ideas. The future of winemaking in Tuscany is looking bright, and new varieties and blends are expected to emerge in the coming years.
Exploring Tuscany on Foot
Tuscany is a beautiful region to explore on foot, with its cobblestone streets, ancient pathways, and picturesque farmlands.
The Via Francigena is one of the most popular walking paths in Tuscany, running all the way from Canterbury to Rome. The path passes through enchanting villages, verdant forests, and past historic landmarks.
Alternatively, visitors can explore the \'Strade Bianche\' or white roads, named after their color, which twist and wind through the vineyards and farmlands of Tuscany.
Walking through Tuscany is an excellent way to take your time to appreciate the beauty of the region while enjoying a leisurely pace.
Truffle Hunting and Other Activities
Truffle hunting is a fun and unique activity that visitors can participate in on a Tuscany wine tour. Truffle season typically runs from September to November, and guided tours will take you into the forest to search for truffles with trained truffle-hunting dogs.
Alternatively, visitors can enjoy cooking classes, where they will learn to prepare traditional Tuscan dishes like homemade pasta, pici, and Tuscan soups.
Finally, visiting Tuscany provides an opportunity to embrace the Italian lifestyle, which prioritizes enjoying life\'s pleasures, such as good food and even better wine, surrounded by family and friends.
Overall, indulging in Italy wine tours in Tuscany is an experience that every wine lover should have on their bucket list. With a vast range of experiences and activities, visiting Tuscany provides an opportunity to indulge in the authentic Italian lifestyle, all while drinking some of the world\'s most iconic wines.