Indulging In Michelin-Starred Cuisine In San Sebastian
San Sebastian has been known as a foodie\'s paradise with its Michelin-starred cuisine that draws crowds from all over the world. Not only does the city have a picturesque environment, but it also has some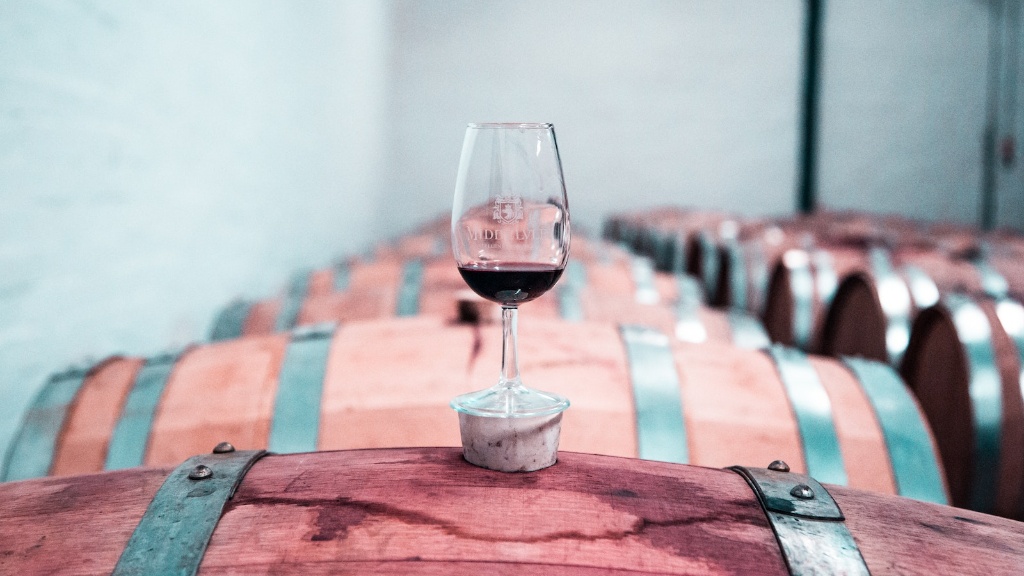 San Sebastian has been known as a foodie\'s paradise with its Michelin-starred cuisine that draws crowds from all over the world. Not only does the city have a picturesque environment, but it also has some of the world\'s most acclaimed chefs that bring their culinary skills to the table.
San Sebastian, also known as Donostia, is located in the Basque Country of Spain. This small city boasts a population of less than 200,000 people but has become a significant gastronomical destination for foodies worldwide. With its long-standing culinary traditions and the unmistakable influence of world-renowned chefs, San Sebastian has become a must-visit culinary destination.
Chef Juan Maria Arzak is an essential figure in the evolution of San Sebastian\'s gastronomy. His renowned Basque cuisine has been awarded three Michelin stars and made him into an internationally recognized chef. His restaurant, Arzak, is a must-visit for those who want to indulge in exquisite creations, unique presentations, and innovative menus.
Another Michelin-starred restaurant is Martin Berasategui. Chef Martin Berasategui\'s passion for cooking and the Basque Country is evident in his dishes, which combine creativity and exquisite flavors. He has garnered a staggering ten Michelin stars spread over his many restaurants, some of which are located in other countries. The attention to detail, impeccable service, and carefully curated wine pairing menus make this restaurant an exceptional dining experience.
People visiting San Sebastian should not miss the opportunity to taste the city\'s traditional dish, pintxos. This culinary specialty is the Basque version of tapas and is enjoyed as an appetizer or small meal. The pintxos bars are listed among the best in the world, as they are highly creative with flavors and combine local ingredients, such as fresh seafood, cured meats and cheeses. Visiting the Old Part (Parte Vieja) area of San Sebastian is highly recommended, where visitors can find numerous pintxos bars, streets filled with beautiful old buildings and the renowned Santa Maria Basilica.
The Basque Culinary Center in San Sebastian has been pivotal to attract acclaimed chefs to the region and promote culinary innovation. Established in 2011, the center offers bachelor\'s and master\'s degrees in Gastronomy and Culinary Arts. As part of its mission to promote gastronomy and culinary creativity, the center offers lectures, workshops, and seminars to students, professionals, and food enthusiasts alike.
Exceptional Wine Regions around San Sebastian
The Basque Region is famous for its wine, with more than 50 wineries scattered throughout the area. Rioja Alavesa, a nearby region, is well-known for its red wines. The Alava province has several wine tours that lead visitors through the valleys and vineyards, where they can taste different wines and sample local gastronomic delights. The Txakoli region, on the other hand, produces a light, effervescent white wine that is perfect for San Sebastian\'s seafood dishes. The best time to visit these wine regions is between May and October when the weather is mild and pleasant.
San Sebastian and its Unique Food Festivals
San Sebastian is famous for its celebrations and fiestas, where food is an essential part of the festivities. The Seafood Festival celebrated in late May, is a tribute to San Sebastian\'s long-standing relationship with the sea. This three-day festival features some of the region\'s finest seafood dishes and gives visitors a true taste of San Sebastian\'s culinary heritage. The Cider Festival in January is another food festival that celebrates the region\'s culture and rich gastronomy. Visitors can enjoy the Basque pre-dinner drink, Txakoli, and taste some exquisite ciders on offer at this festival.
San Sebastian\'s commitment to Sustainable Gastronomy
The Basque Country is committed to promoting sustainable gastronomy and, as a result, has adopted many farm-to-table principles. Through the Slow Food movement, various communities have come together to create an eco-friendly, sustainable food system. San Sebastian has more than 40 \"km0\" restaurants that source their ingredients from local farmers, fishers, and market vendors. These restaurants are committed to reducing their carbon footprint and promoting sustainable development.
The Role of San Sebastian in the Future of Gastronomy
San Sebastian and its surrounding regions aim to become the leading center for gastronomy and culinary arts in Europe. The Basque Culinary Center, Michelin-starred restaurants, and culinary festivals are only a few examples of the significant steps San Sebastian has taken toward becoming a food hub. Culinary enthusiasts worldwide are increasingly looking at the Basque Country as a must-visit destination. The city\'s profound appreciation for traditional culinary methods combined with its focus on culinary heritage, creativity, and innovation, make it a major player in the global gastronomy scene.