Italian Wine Tour Packages: A Guide To The Best Deals
Italian Wine Tour Packages: A Guide to the Best Deals Are you a wine enthusiast itching to explore the rich wines of Italy? Then you should definitely consider a wine tour package. Italy is widely-known for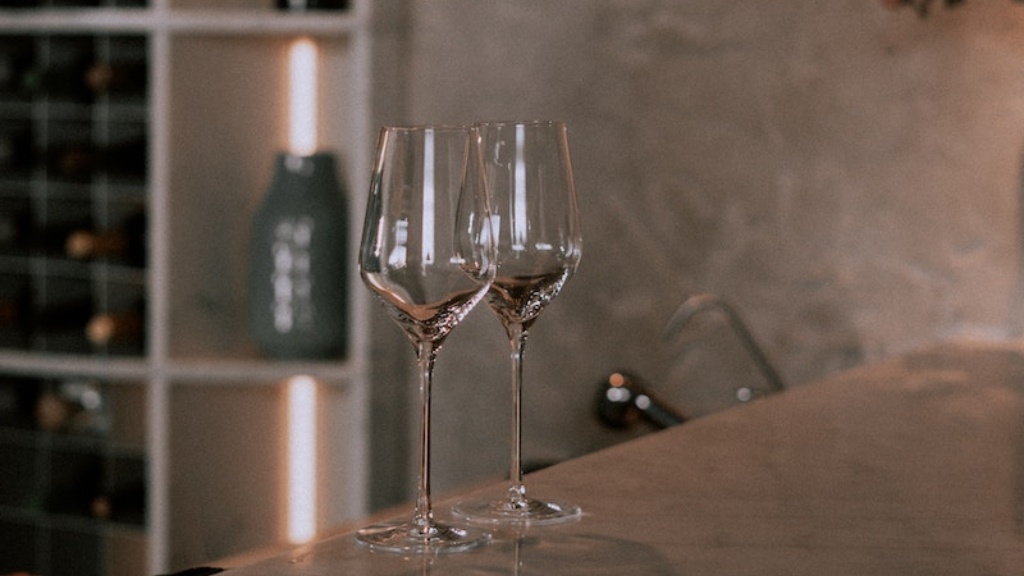 Italian Wine Tour Packages: A Guide to the Best Deals
Are you a wine enthusiast itching to explore the rich wines of Italy? Then you should definitely consider a wine tour package. Italy is widely-known for its wine production as it ranks as the world's leading wine producer. In 2019, Italy produced 47.8 million hectoliters of wine, according to data published by the International Organisation of Vine and Wine.
Aside from exploring the vineyards and trying different wines, Italian wine tours also offer an experience of a lifetime. You get to learn about the Italian traditions and culture whilst enjoying the rustic charm that Italy has to offer. There are several wine tour packages to choose from which can cater to different preferences.
Wine tour packages have become increasingly popular over the years, and the tourism industry keeps growing. Italians who own vineyards invest heavily in wine tours and accommodations to cater to the interests of tourists. Some winery owners have also partnered with travel agencies to offer affordable deals for tourist visiting from different countries.
One of the most impressive deals is the Chianti Tours that offer customers value for money. It is based in Tuscany and offers a wine tour package that includes a visit to vineyards, wine tastings, and luxury accommodation for a reasonable price. The package also includes visiting the historic towns of Greve and Panzano, famous for their rich culture and monuments.
When choosing Italian wine tour packages, it is essential to know the wine regions you would like to visit. Italy has twenty wine regions, each boasting different grape variety and unique flavours. Some of the popular wine regions include Tuscany, Piedmont, and Veneto. These regions offer vast landscapes, medieval architecture, and unique wine varieties.
Another great deal is the Puglia Wine Tours, which offers exclusive tours for gourmet travellers. Puglia's wine tours are hosted by vineyards that produce excellent wines, including the Primitivo, Negroamaro and Verdeca. The package includes visiting vineyards, wine tastings and a cooking class to educate guests on the traditional dishes of Puglia.
When considering a wine tour, it is crucial to factor in the timing of the tour. The wine tourism industry follows the seasons of production, and each winery season differs from the rest. The best time to visit Italian vineyards is during the harvest season that runs from August to October for the majority of Italian Vineyards. However, this is also the busiest period for Italian vineyards, so it is essential to book the tour well in advance.
Apart from the standard wine tour packages, some tour companies offer customized wine tours for groups and couples. These packages are tailored to suit the customer's needs and give them a unique experience. Customized wine tours are more flexible and offer personalized services that cater to individual preferences.
To end your Italian wine tour, a visit to Rome should be on your bucket list. The city offers mesmerizing landmarks such as the Colosseum, the Roman Forum, and the Vatican City. A popular Italian wine tour package is the Rome wine tour that offers a one-day visit to the city's vineyards, wine tasting, and a tour of Rome.
In conclusion, Italy is the perfect destination for all wine lovers. With numerous wine producing regions and wine tour packages, you're only a few clicks away from an experience of a lifetime. The best time to visit Italian vineyards is during the harvest season when you get to witness the production process. Finally, don't forget to end your trip in Rome, a city that offers a fascinating blend of history, architecture, and a charming atmosphere.
Tuscany: The Heart of Italian Wine Production
Tuscany is one of Italy\'s notable wine regions and is widely famous for its Chianti Classico wine. The city offers a beautiful combination of rolling hills, medieval architecture and world-class wines. It is no surprise that Tuscany wine tours are among the most popular in the world.
When choosing a Tuscan wine tour, it is essential to know the wineries and grape variety produced in the region. Some of the famous vineyards in Tuscany include the Castello di Brolio, Antinori, Frescobaldi and Barone Ricasoli. These vineyards offer great wine tasting experiences and tours of their vineyards.
Piedmont: The Land of Barolo and Nebbiolo Wines
Piedmont is another popular Italian wine region, famously known for its Barolo and Nebbiolo wines. The region lies in the northwest of Italy, and it has beautiful hills and valleys perfect for growing exotic grape varieties.
The wine tour package in Piedmont offers not only beautiful landscapes but also the opportunity to explore the Castello di Barolo, a historic wine cellar that offers an experience for visitors. The region is also home to some of Italy\'s notable wineries, including Fontanafredda, Pio Cesare and Giuseppe Mascarello.
Veneto: Home of Sparkling Wines
Veneto is another popular wine region located in the northeastern part of Italy. The region is widely known for its sparkling wine, the Prosecco. The region is home to the famous Valdobbiadene, where the best prosecco is produced.
The region\'s wine tours offer a range of experiences, including the opportunity to explore the picturesque landscape of the region, visiting the vineyards, wine tasting, and dining in some of the region\'s top restaurants. Some of the notable wines produced in Veneto include Amarone, Soave, and Bardolino.
Sicily: A Wine Region Off the Beaten Path
Sicily remains one of the untapped wine-producing regions in Italy. However, in recent years, it has gained popularity rapidly due to its unique grape varieties and wineries. Sicily is located in the southern part of Italy, and it is an excellent destination for wine enthusiasts looking for an off beaten path experience.
The region\'s wine tours offer the opportunity to explore some of the best vineyards in the region, including the Planeta, Tasca d\'Almerita, and Duca di Salaparuta. Sicily boasts of several grape varieties, including the Frappato and Nero d'Avola grape varieties, notable for producing intense and full-bodied wines.
In conclusion, Italian wine tour packages are an excellent way to experience Italy\'s rich wine culture. Tuscany, Piedmont, Veneto, and Sicily are among the notable wine regions, each with its unique character and wines. When choosing a wine tour package, it is crucial to have a clear understanding of your preferences and choosing a package that suits your needs.