North Macedonian Wine Expert, Ivana Simjanovska
Reading Time: [est_time] One of the many benefits of traveling for wine is the chance to meet talented, passionate people. Ivana Simjanovska is one of those people that we were lucky to connect with. She is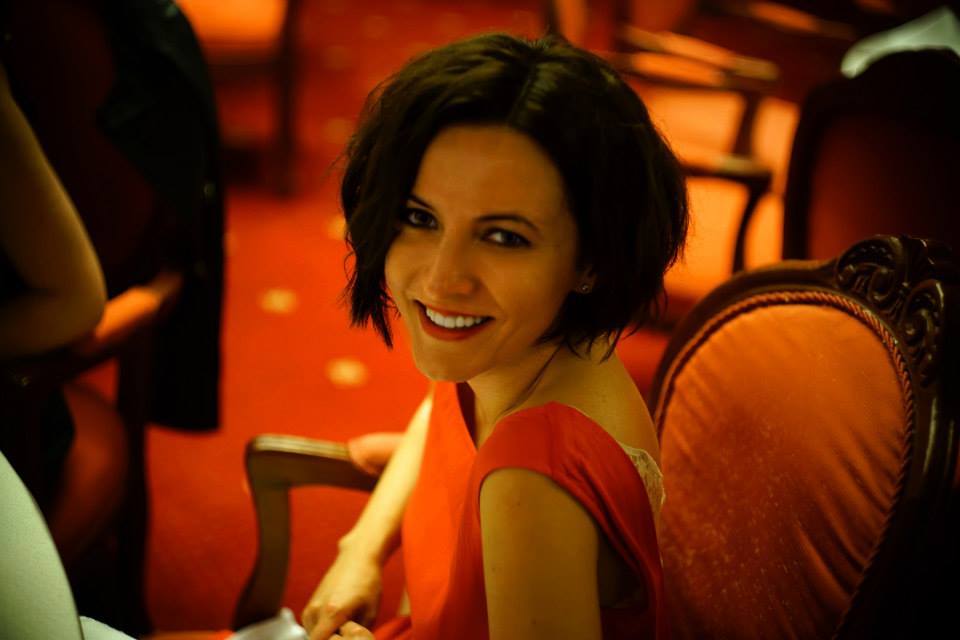 Reading Time: 5 minutes
One of the many benefits of traveling for wine is the chance to meet talented, passionate people. Ivana Simjanovska is one of those people that we were lucky to connect with. She is the co-author of two North Macedonian wine guidebooks and an international wine judge.
Explore North Macedonian Wine with Ivana Simjanovska
How did you get started with wine?
It began in 2007 when I was working at a multinational company. Many of my colleagues were into food and wine. At first, I gave them recommendations for restaurants in Skopje, and later, recommendations for wine. Soon after that, a few of us started a "Macedonian Wine Club" where we would feature different Macedonian wineries every month, and I was blown away by the level of interest in our monthly tastings.
Afterwards, my colleague had the idea to write a book about Macedonian wines. I said yes on a whim. We traveled to all the wineries in Macedonia and asked them to participate in the book. Everyone said yes. My colleague and I self-funded the whole project. Once we had all the information, in 2011, we published Macedonian Wine Guide, the first book ever written on Macedonian wine.
After publishing the book, I received my first invitation to be a judge at the Balkans Wine Competition, and things took off quickly from there. It helped that, at the time, I was the only one coming from Macedonia and people were eager to learn about our wines. I started to consider myself as a medium to the rest of the world—sharing the renaissance that was happening in Macedonia's wine industry with people outside the country.
What makes Macedonian wine special?
In terms of wine production, we are humble and ranked somewhere between 25th to 27th in the world. Macedonia has a unique climate where we see at least 270 sunny days every year, coupled with a range of microclimates created by the hills and mountains.
Let's take Vranec for example, a grape that is not indigenous to Macedonia but we consider it to be our national treasure. It's planted all over the country but mostly in the Tikves wine district. Vranec is planted in various areas with different microclimates, and the result is different Vranec wines with distinct styles and tons of complexity from one single grape variety.
Macedonia is famous for reds, but there are some notable regional white varieties including Zilavka and Temjanika, which is a sort of Muscat. We are very proud of Temjanika even though Muscat is not in high fashion around the world. Macedonian white wines can be fresh and fruity—ideally to be consumed young. There can also be heavier whites with tropical flavors and high alcohol, although acidity can be a problem.
As for the reds, they are boisterous, spicy, and full-bodied. You can find similarities between our red wines and those from other famous wine regions such as Bordeaux and California.  Those wines may be made from different grapes like Cabernet Sauvignon and Merlot, but their quality level and the style are somewhat similar to Macedonian wine.
Most Macedonian wineries are big in production. We're talking about tens of millions liters per year. Is there hope for small wineries in Macedonia?
Boutique, family wineries are really important to not only the Macedonian wine story but the wine story of any wine country. They are the ones who tell the most compelling wine stories because they have been in the trade for so many years. Unfortunately, they face many challenges today.
First, they don't receive any subsidy that can help drive their business forward. Second, they are not organized in any kind of association. If only they were unified, they could discuss and solve problems together. Most importantly, they could present their wines together and push the wines forward on the international platform. To this day, the small wineries have tried to promote and find new markets for their wine all in silos.
I am optimistic for the small wineries. The small wineries are not afraid to experiment, which can be expensive and time intensive. They are also trying to mix old winemaking style with the modern ways. Of course, bigger wineries have the means, and sometimes, they experiment this mix of old and new to a certain extent as well; but in my experience, it is the smaller players that are left with no choice but to do something groundbreaking and truly special.
What are some of the top challenges that winemakers and wine professionals face in Macedonia?
The biggest challenge is territorial branding: Macedonia as a country, let alone a wine country, is not well-known worldwide.
The second challenge is finding consistent markets to sell bottled wine. Selling bulk wine is and has been a reality for us in Macedonia; we cannot escape that. But in order to be taken seriously in the world market, it is important to have high-quality, bottled Macedonian wine available worldwide. During the Yugoslavian time, Macedonia was producing two-thirds of the Yugoslavian wine. 98% of that wine was poor-quality bulk wine. That period created a 50-year vacuum in the country's wine industry. This period has also led to a poor image of Macedonian wine as a whole. In the last ten years, Macedonia literally had to start and grow from ground zero. Thankfully, there has been a big shift from quantity to quality.
Next, it is important to educate people on the wine from our country. France, Italy, and Spain have had their wine on the shelves and constant market presence for a long time. However, people are looking for something new every day. This gives not only Macedonian wine but also Balkan wine a great opportunity to share brand new stories with the wine connoisseurs. Wine history is currently being made here. This is rare in the wine world because history is over and done with in many of the Old World wine countries.
As outlined in your book, there is an appellation system in Macedonia. How is the domestic market reacting to this appellation system?
There are three levels, which I've highlighted in my book: Regional Wine, Wine With Controlled Origin, and Wine With Controlled and Guaranteed Origin. I hope we will continue to work on and improve the appellation system. However, as of right now, the domestic market and consumers are not that familiar with the appellations because the majority of them don't understand them at all. We, the people in the wine industry, need to be better at explaining the importance of this system. If the domestic market understands the system, they'll feel more empowered to buy and choose high-quality wine.
What are your favorite examples of Macedonian wines?
Let me preface my answer by saying that as someone in the wine industry, my preferences change all the time. I'll give you my favorites among those that I've tasted in the last six months. One thing I've noticed is big wineries are making big leaps in their wine quality lately. These wines are listed in no particular order of importance or preference.
Tikves Bela Voda Red 2012 (50/50 blend of Vranec and Plavac Mali)
Chateau Kamnik Ten Barrels Syrah Reserva 2012
Brusani Stanusina 2013
Popova Kula Stanusina Rose 2014
Stobi Zilavka 2014
Chateau Sopot Vranec 2013
Woah. I'm glad that we've tasted all of those wines that you mentioned, which means we have achieved a decent impression of Macedonia as a wine country. Moving forward, what do you foresee in the future of Macedonian wine?
I am an optimist. I'll tell you what I would like to see and what would make me happy. I would like us to conquer new markets. I hope wine export for Macedonia's bottled wine increases. I hope that the small boutique wineries are encouraged to continue with their fine work because what they do is vital to the Macedonian wine story. I hope that the quality of Macedonian wine continues to improve, especially the wines made from our indigenous varieties. Wines made from local grapes are our prime passport to the international market. Finally, I hope that the wine culture here will continue to grow. We have to appreciate and know what we are drinking and convey that unique Macedonian wine story to the world. The best marketing tactic is word of mouth.
Thank you for your time and insights, Ivana! 
You can purchase Ivana's latest book Guide To The Wines Of The Republic of Macedonia here.
The finest selection of
Balkan wines
available at:

Shipping is available EU-wide and to the UK.
************
    Do you want to try Macedonian wines?    
If you're looking to savor the exquisite flavor of Macedonian wines, look no further than wineandmore.com. With an abundance of options from different winemakers, it's easy to find exactly what your palate desires. Not sure which bottle is best for you? Try out one of their curated wine cases and discover the perfect vintage for any occasion!
************
Want to learn more about wine?
Are you ready to discover the wonderful world of wines? Come join us at wineandmore.com and let's explore the incredible selection of delicious wines together! We can't wait to share our passion for wine with you!
You May Also Enjoy
---
Note: The Republic of Macedonia officially changed its name to the Republic of North Macedonia in February 2019.
Disclaimer: The ideas expressed in this article are personal opinions and are not associated with any sponsors or business promotions.