Juraj Zápražny, Juraj IV 2015
Reading Time: [est_time] Hello! Welcome to As Drunk by Exotic Wine Travel, a weekly column where we feature interesting wines that we encourage you to seek out. The reviews featured in this series may be written by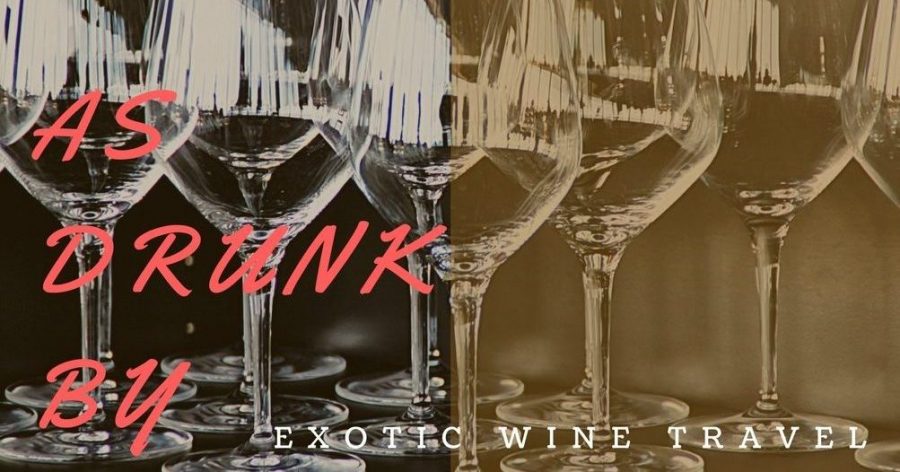 Reading Time: 1 minute
Hello! Welcome to As Drunk by Exotic Wine Travel, a weekly column where we feature interesting wines that we encourage you to seek out. The reviews featured in this series may be written by either one or the both of us. The featured wines can be from obscure or well-known wine regions. We hope that these wine recommendations will keep you gastronomically curious and your palate invigorated!
Juraj Zápražny, Juraj IV 2015
Slovakia is located in the northern reaches (in Latitude) of where wine grape growing is possible. Knowing this, we expected to find some delicious white wines and thin, uninspiring red wines. After spending two weeks tasting through the country's wine regions, we can say that we were right about the former and wrong about the later.
Many producers use crosses such as Alibernet (Cabernet Sauvignon x Alicante Bouchet) and Dunaj (a multi cross of Muškát Bouchet x Oporto then crossed with St. Laurent). These grapes ripen easier than Cabernet Sauvignon and Merlot in Slovakia's cooler climate. The producers we visited mentioned how quickly they sell out of their big reds wines. 
Juraj Zápražny is no different. He is a producer of high-quality whites, rosés, and reds in the Small Carpathian (Malokarpatská) region. Juraj sources white grapes from his Small Carpathian vineyards and red grapes from his South Slovakia vineyards. All wines from Juraj Zápražny are of excellent quality. We are especially impressed with his fresh Pinot Gris, barrel fermented Grüner Veltliner, Cabernet Sauvignon rosé, and Special Selection Pinot Noir.
If there were a wine that we would want to take back to our wine geek friends from Juraj Zápražny, it would be the Juraj IV. It still baffles our minds that rich reds with substance can be made at the northern latitudes of Slovakia.
The Juraj Zápražny, Juraj IV 2015 is a blend of Merlot, Cabernet Sauvignon, Alibernet, and Dunaj aged 24 months in French oak. Flavors of the wine include plum, graphite, spice, and a touch of capsicum. It's a full-bodied wine with good tannin management that needs time in the bottle to show its best. The Juraj IV has potential to develop further but is also approachable now. 
4.0/5 (You can find out more about our scoring system on the START HERE page.)
---
The opinions expressed in this article are unsolicited and have not been paid for in any way by governmental bodies, enterprises, or individuals. We do not sell editorial content as that would destroy the legitimacy of our reviews and the trust between Exotic Wine Travel and its readers.