Kefalonia Restaurants
Kefalonia Restaurants: A Guide to the Culinary Delights of the Island Paradise Kefalonia is a stunning island in the Ionian Sea, known for its natural beauty, history, and of course, its gastronomy. It offers a wide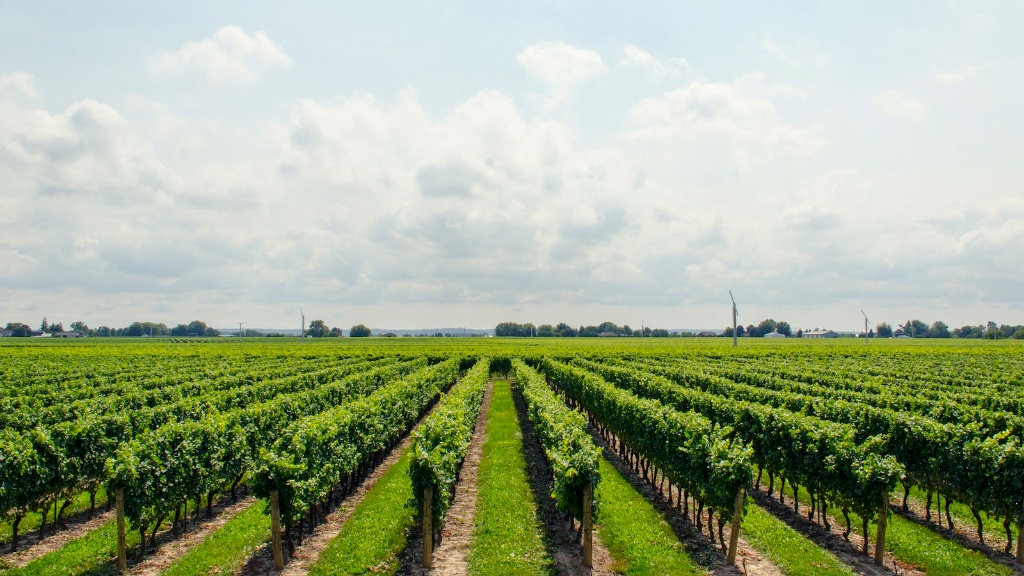 Kefalonia Restaurants: A Guide to the Culinary Delights of the Island Paradise
Kefalonia is a stunning island in the Ionian Sea, known for its natural beauty, history, and of course, its gastronomy. It offers a wide range of culinary delights, from traditional Greek cuisine to international dishes. In this article, we will explore some of the best Kefalonia restaurants that offer a diversified menu, exquisite flavours and excellent service.
Background Information
Kefalonia\'s cuisine is influenced by its geographic location, fertile land, and fresh fish from the Ionian Sea. The island is situated in the Ionian Islands archipelago, between mainland Greece and Italy. The French, Italian and Venetian conquerors of yesteryear have all left their mark on the cuisine of the island, with many dishes including elements borrowed from these cultures. Kefalonia prides itself on using locally sourced ingredients, such as famous Kefalonian cheese, Olives, meat, and vegetables from the Island. The seafood also features strongly on its menu. All ingredients are the freshest of the fresh, reflecting the island\'s agricultural treasures.
Expert Insights
Helen, a resident of Kefalonia and owner of the local restaurant, welcomed us to her eatery with genuine warmth. \"My restaurant,\" she said with a smile, \"celebrates the beauty of Kefalonia\'s land and sea with gastronomic passion.\" Helen emphasises that the island\'s exceptional gastronomy is rooted in the use of quality ingredients sourced from local suppliers.
George, the chef at one of Kefalonia\'s most prestigious restaurants, agrees that using locally sourced ingredients is the key to exceptional cuisine. \"Local ingredients,\" says George, \"give us the chance to create seasonal menus that reflect the unique flavours of the island. Freshness is the key.\"
Relevant Data
When looking for a restaurant, knowing the best-reviewed is important. On TripAdvisor, there are many restaurants in Kefalonia that have received a five-star rating, with Pelagos Fish Restaurant, Butlers House, Pesada Taverna, and the Scalinata offering a diverse range of local and international dishes.
Own Insights
From personal experience, Pesada Taverna is a hidden gem on the island, outside the busy areas of Kefalonia. The taverna offers traditional Greek cuisine cooked to perfection with locally sourced ingredients. It\'s a must-visit for those seeking authenticity.
Section 1: Traditional Greek Cuisine
Kefalonia is rich in traditional Greek tavernas, dive into Mediterranean flavours and savour your meal with locally produced wine. The homemade moussaka, the Kefalonian meat pie and the Kefalonia cheese are must-try dishes. One of the local gems is Klimatis, a famous restaurant in Kefalonia\'s capital town, Argostoli. Klimatis is known for its consistent quality service, use of fresh ingredients, and a wide range of traditional Greek dishes.
Section 2: International Cuisine
Kefalonia\'s multicultural influence means it\'s not just about traditional Greek cuisine. The island offers a diverse range of international restaurants with excellent service and the same level of quality ingredients. One such restaurant is Da Veronica, which offers an Italian-inspired menu with the freshest of ingredients cooked to perfection.
Section 3: Seafood Cuisine
Kefalonia is an island that boasts an abundance of seafood, which is served in many of its restaurants. Whether you want to indulge in a plate of grilled octopus, jumbo prawns or freshly caught fish, you will find an array of seafood options across Kefalonia\'s restaurants. One such place is Oinomageiremata, a family-run taverna on the island\'s south coast, which serves some of the best seafood dishes, including lobster and crayfish.
Section 4: Fine Dining
Kefalonia boasts a range of high-end, fine-dining experiences that cater to those seeking a luxurious experience. One such restaurant is the Avli restaurant in Argostoli, offering a premium culinary experience with a Modern Greek focus. With its intimate setting and attentive service, it\'s no surprise that Avli is a top choice for fine dining on the island.
Section 5: Budget-Friendly Options
Kefalonia is an island, and it is not immune to tourist prices. But that doesn\'t mean your dining experience has to break the bank. For budget-friendly options that don\'t compromise on quality, The Local offers delicious Greek cuisine at reasonable prices.
In conclusion, Kefalonia offers a diverse range of culinary experiences, with each restaurant reflecting the island\'s rich cultural heritage and fresh, locally sourced ingredients. Whether you\'re a foodie seeking fine dining or budget-conscious traveller looking to savour traditional Greek dishes, there\'s something for everyone on Kefalonia.