Kikelet Furmint Birtokbor 2014
Reading Time: [est_time] Hello! Welcome to As Drunk by Exotic Wine Travel, a weekly column where we feature interesting wines that we encourage you to seek out. The reviews featured in this series may be written by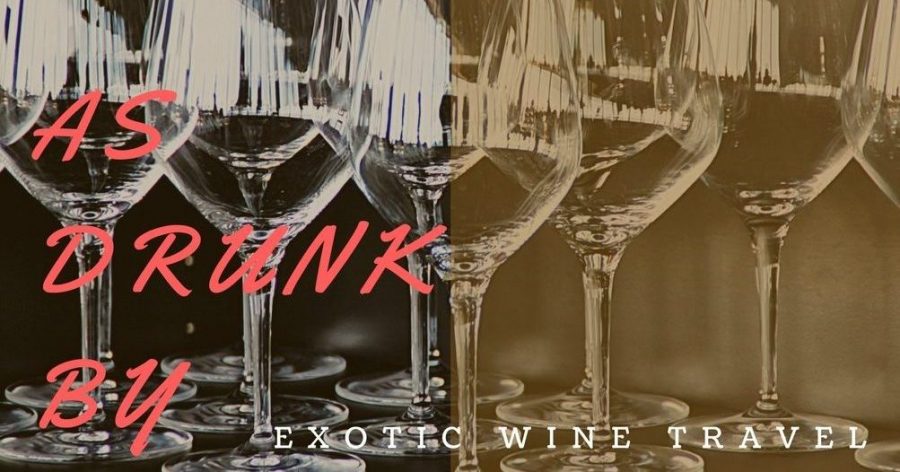 Reading Time: 1 minute
Hello! Welcome to As Drunk by Exotic Wine Travel, a weekly column where we feature interesting wines that we encourage you to seek out. The reviews featured in this series may be written by either one or the both of us. The featured wines can be from obscure or well-known wine regions. We hope that these wine recommendations will keep you gastronomically curious and your palate invigorated!
Tasting at  Könyvbár & Restaurant, Budapest, Hungary
Right on the first day when we arrived in Budapest, Könyvbár & Restaurant reached out to us on Instagram. Mihály Lippai is the co-owner of the restaurant, and he's passionate about Hungarian wines, especially those made from organically grown grapes. When he heard about our trip to Hungary, he was excited to share with us the lesser-known vinous gems of Hungary. Over dinner, Mihály shared with us 13 wines—most of them from small producers. When cherry-picking the wines for his menu, Mihály focuses on drinkability that would enhance the dishes at his restaurant. Könyvbár & Restaurant offers traditional Hungarian food with a modern twist. To see some of the dishes, scroll through the feed below.
Kikelet Furmint Birtokbor 2014 (Dry Tokaji)
One of the wines that stood out to us that evening was the Kikelet Tokaji Furmint 2014.
The Kikelet estate is owned by a Hungarian-French couple that cultivates a 4.5-hectare plot in Tokaj—a wine region in northeastern Hungary (and a small part of southwestern Slovakia) famous for its world-class dessert wines but also produces stunning dry white wines. The wines from Tokaj are called Tokaji. Tokajis, both sweet and dry, are typically known for their searing acidity and flavors that seem to encapsulate the volcanic soils of Tokaj.
In optimal years, the Kikelet estate produces a little over 10,000 bottles of wine per year. The portfolio includes both sweet and dry Tokajis.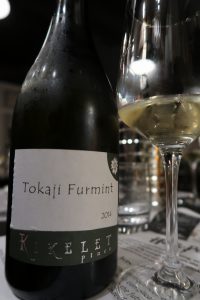 The Kikelet Birtokbor Furmint 2014 is an exemplar of dry Tokaji. The grapes of this bottling underwent long, spontaneous fermentation in old oak barrels.
The wine expresses a floral and fiery overtone, accompanied by a core of green apple, flint, almond oil, and lime. Great fruit intensity on the palate with a tertiary hint of spiciness. The high acidity in this wine cleanses the palate and makes it rather food-friendly. A chicken soup or a kind of broth with this wine would be nice. It's a marvelous effort for a wet and rainy vintage that resulted in small quantities.
4.2/5 (You can find out more about our scoring system on the START HERE page.)
---
Thanks to Mihály Lippai of Könyvbar & Restaurant for the tasting. The ideas expressed in this article are personal opinions and are not associated with any sponsors or business promotions.