Krauthaker Kuvlakhe: Amber Wine from Slavonia
Reading Time: [est_time] Hello! Welcome to As Drunk by Exotic Wine Travel, a weekly column where we feature interesting wines that we encourage you to seek out. The reviews featured in this series may be written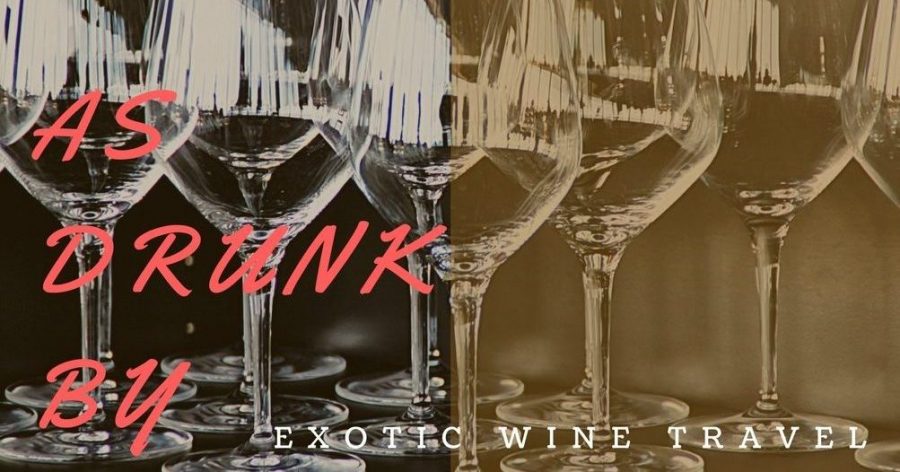 Reading Time: 3 minutes
Hello! Welcome to As Drunk by Exotic Wine Travel, a weekly column where we feature interesting wines that we encourage you to seek out. The reviews featured in this series may be written by either one or the both of us. The featured wines can be from obscure or well-known wine regions. We hope that these wine recommendations will keep you gastronomically curious and your palate invigorated!
Vinarija Krauthaker (Slavonia Wine Region)
Vladimir (Vlado) Krauthaker is one of the most revered winemakers in Croatia. He was the head winemaker at Kutjevo winery during the Yugoslavia's time. After Croatia gained independence, he started his own winery with one hectare of vineyards in 1992. Today, the Krauthaker winery produces over 600,000 liters of wine.
The portfolio includes many labels of white, macerated white, red, and sweet wines. It's apparent that tremendous attention is given to the variety Graševina. In fact, Vlado is largely credited for elevating the quality of Graševina in the country. Krauthaker makes several area-designated bottlings of Graševina with fruit from different locations in Slavonia. He vinifies those grapes with sushi chef's precision, lending a voice to each birthplace.  The Krauthaker Graševina Mitrovac is the flagship bottling of the winery and is widely considered the best of its kind in Croatia. It is a structured wine with creamy texture and hints of sweet stone fruit and earth.
The Next Evolution: Krauthaker Kuvlakhe
In 2009, Vlado traveled to Georgia in the Caucasus region and became infatuated with the traditional Georgian-style, qvevri wines. After returning to Croatia, he began to experiment with macerated white wine, a style of wine that is called 'amber wine' in Georgia and 'orange wine' in other parts of the world. His first experiments in 2010 weren't to his liking, and finally, he bottled the first Kuvlakhe in 2011.
In true tribute to Georgia's traditional winemaking, the Kuvlakhe wines are made with organically farmed grapes, fermented with native yeasts, unfined, unfiltered, and no sulfur is added in the entire winemaking process. As of now, the maceration process happens in the oak barrels, and there are plans to change to qvevri (clay vessels) in the near future.
The name 'Kuvlakhe' means: Ku = Kutjevo, Vla = Vlado, Khe = Krauthaker
Vlado now drinks mostly Kuvlakhe and says in jest that he wants to switch the entire winery production to this style of wine:
"I could never decide which wine I like to drink the most. But ever since I started making Kuvlakhe, I no longer have a doubt. This is my favorite wine and I feel the best after drinking Kuvlakhe."
 

2013 Graševina with 60 days of skin contact versus 2011 Graševina with 207 days of skin contact. This gives us a whole new look at Graševina–not one possibility, not a few, but a whole new realm of possibilities. As usual, we have split opinions here: Charine likes 2013 and Matt likes 2011 more.
Krauthaker Kuvlakhe Verduzzo Friulano 2011
With 60 days of maceration, this amber wine displays a maple syrup-amber hue—the darkest shade in the Kuvlakhe lineup. Savory bouquet with notes of leather, tomato, dried apricot, and spice. The palate expresses stronger oak flavors than the other Krauthaker Kuvlakhe wines. It is also the least fruity in the lineup.   4.1/5
Krauthaker Kuvlakhe Manzoni 2013
Macerated for 27 days, this fresh and crisp amber wine expresses fresh apricot, Italian herb, dandelion, pumpkin, and orange peel flavors. It is juicy and tangy. The sweet citrus tannins are gentle for an amber wine that has undergone nearly one month of skin contact. We tasted this wine alongside several other big-name amber wines from Austria, and a few people in the group called this the 'Wine of the Night'.   4.4/5
Krauthaker Kuvlakhe GR (Graševina) 2011
This amber wine received 207 days of skin contact. On the nose, it shows notes that are more typical of red wine, such as red fruit, cedar, leather, coffee, and vanilla.  On the palate, citrus flavors, along with hints of pistachio, sesame, and dried red and black fruit emerged. The wine starts out slightly weighted down by the oak influence, but with time, it transforms into an ethereal beauty.   4.3/5
Krauthaker Kuvlakhe Graševina 2013
With 60-day skin contact, this wine shimmers in a cloudy tangerine shade. This has a red wine-like bouquet evoking old leather, dried apricot, baked apple, seaweed, and citrus. The oxidative style comes through on the nose in a faint Bourbon-esque aroma. On the palate, there's a spike of orange flavor, along with juicy acidity that adds lift and a nervy cut. This is a superbly umami wine. It finishes with a floral, musky tone. The most elegant wine in the lineup.   4.4/5
Krauthaker Kuvlakhe Zelenac Kutjevo 2012
Vlado believes that this variety or clone is originally from Kutjevo. For a long time in Slavonia, Zelenac fell out of favor; the grape disappeared from the region and was brought back by him in 1995. This variety is also called Zelenac Slatki and Rotgipfler in other parts of the world. Macerated on the skins for 70 days, this wine flashes a true amber color and a bourbon-esque, sweet bouquet. Flavors of orange, peach, date, sweet basil, pumpkin seed, and macadamia. It also has a meat stew-like, savory, and saline characteristic. Full body with firm tannins and bright acidity.   4.2/5
(You can find out more about our scoring system on the START HERE page.)
Shop for Krauthaker wines at wineandmore.com
The finest selection of
Croatian wines available at:

Shipping is available EU-wide and to the UK.
************
    Do you want to try Croatian wines?    
If you're looking to savor the exquisite flavor of Croatian wines, look no further than wineandmore.com. With an abundance of options from different winemakers, it's easy to find exactly what your palate desires. Not sure which bottle is best for you? Try out one of their curated wine cases and discover the perfect vintage for any occasion!
************
Want to learn more about wine?
Are you ready to discover the wonderful world of wines? Come join us at wineandmore.com and let's explore the incredible selection of delicious wines together! We can't wait to share our passion for wine with you!
---
You May Also Enjoy
15 Amber Wines (Orange Wines) to Try in Croatia
Amber Revolution by Simon Woolf
Please note that the opinions expressed in this article are unsolicited and have not been paid for in any way by governmental bodies, enterprises, or individuals. We do not sell editorial content as that would destroy the legitimacy of our reviews and the trust between Exotic Wine Travel and its readers. On occasion, we extend the option of purchasing the wines we review. Some of these product links are set up through affiliate programs, which means Exotic Wine Travel gets referral credits if you choose to purchase the items via the links we provide.