Reading Time: 1 minute
Hello! Welcome to As Drunk by Exotic Wine Travel, a weekly column where we feature interesting wines that we encourage you to seek out. The reviews featured in this series may be written by either one or the both of us. The featured wines can be from obscure or well-known wine regions. We hope that these wine recommendations will keep you gastronomically curious and your palate invigorated.
Kutjevo Cellars, 'De Gotho' Graševina 2018
The city of Kutjevo is located in the heart of Slavonia, Croatia. Winemaking has gone on here for centuries, revolving around the variety Graševina. This grape goes by a myriad of names regionally including (but not limited to) Welschriesling, Italian Riesling, Olaszriezling, Grašac, Rizling Vlašský, and Laški Rizling.
The grape suffers from a bad reputation. During the socialist times in the region, Graševina was made into thin, simple, acidic wines. Modern producers are working hard to change this image.
The biggest producer of Graševina in Croatia is Kutjevo Cellars, which was founded by Cistercian monks in the 13th century. They have some of the best vineyards in the region and produce Graševina at all quality levels. Most of these wines outperform their price points, including the 'De Gotho' range.
The Kutjevo Cellars, 'De Gotho' Graševina 2018 is a dry, late-harvest wine. It's left on the skins for 24 hours and part of the cuvée was barrel fermented and left in wood for six months. This is the premium line of Kutjevo Cellars and it's the best vintage of this wine I've tasted.
This is a big white wine with notes of mango, pineapple, grass, and white pepper. The wine is weighty, full, and creamy on the palate. It has a long, mineral finish. The alcohol creeps up a tad but doesn't detract from the enjoyment. This is much more serious than the price suggests.
Score: 90+/100 (You can find out more about our scoring system on the WINE RATING page.)
* This wine recently received a Platinum medal in the Decanter World Wine Awards 2020
[ap_call_to_action button_text="Shop Now" button_url="https://www.thewineandmore.com/wines/kutjevo-de-gotho-grasevina/" button_align="center"]Get. 10% off. Use the code "EWTWMVID".[/ap_call_to_action]
You Might Also Enjoy:
Do you like our content?
If you like our articles and videos, we'd love for you to be a part of our community on Patreon. The support from Patreon helps keep the content coming and you access to behind the scenes content. It also gives us the chance to get to know you better. Check out the Exotic Wine Travel Patreon page by clicking the photo below.

************
Want to learn more about Croatian wine?
Our visitor-friendly wine travel guidebook to Croatia is available on Amazon now!
Check out Cracking Croatian Wine: A Visitor-Friendly Guide for more information.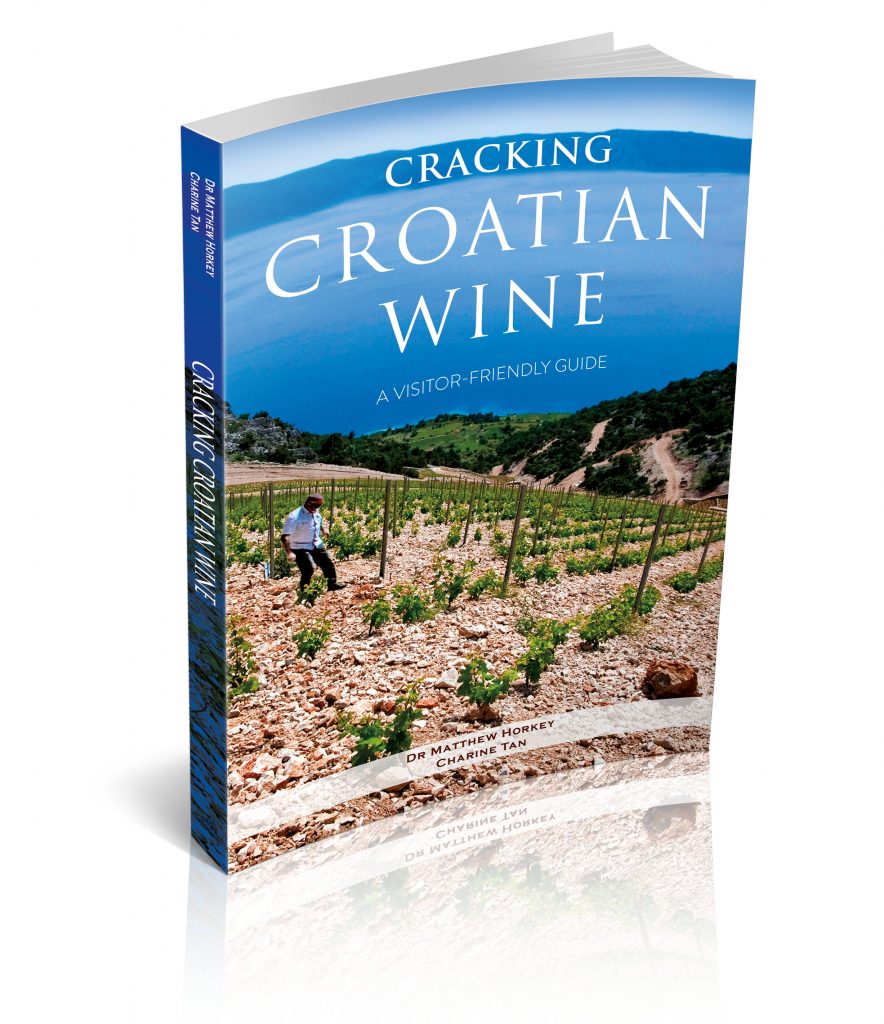 ---
Please note that the opinions expressed are our own and have not been paid for in any way. We do not sell editorial content as that would destroy the legitimacy of our reviews and the trust between Exotic Wine Travel and its readers. On occasion, we extend the option of purchasing the wines we review or/and the products we spotlight. Some of these product links are set up through affiliate programs, which means Exotic Wine Travel gets referral credits if you choose to purchase these items via the links we provide.