Las Vegas Wine Bars: A Guide To The Best Wine Bars In Sin City
Lush vineyards and wineries may not be the first things that come to mind when thinking of Las Vegas. However, Sin City has been quietly stepping up its wine bar game in recent years, making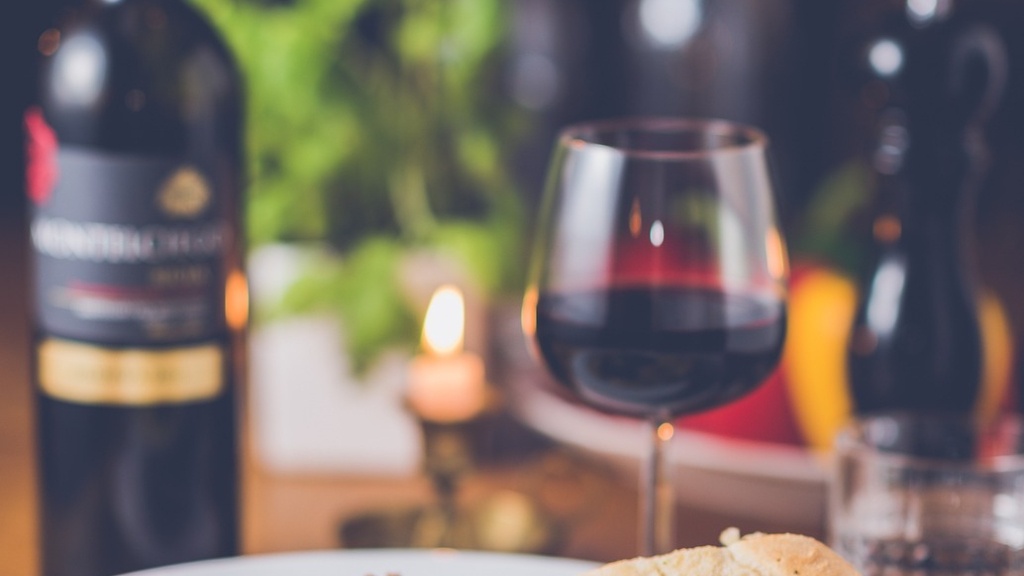 Lush vineyards and wineries may not be the first things that come to mind when thinking of Las Vegas. However, Sin City has been quietly stepping up its wine bar game in recent years, making it a must-visit destination for wine lovers. Here\'s a guide to the best wine bars in Las Vegas.
One of the top contenders is the Aureole, located in the Mandalay Bay resort. This wine bar houses a wine tower that stands at four stories tall and houses thousands of bottles of wine. If that isn\'t impressive enough, Aureole also offers a digital wine list that allows visitors to explore their extensive selection on an iPad.
The Wine Cellar and Tasting Room at the Rio All-Suite Hotel and Casino is another favorite among locals and tourists. It houses over 10,000 bottles of wine from all over the world, including vintage wines that are no longer in production. The Wine Cellar is known for hosting wine tastings and offering private cellars for patrons to store their wine.
Vintner Grill, located in Summerlin, is a classic neighborhood wine bar. Their wine list is focused on California wines, with a few international picks. The bar is appreciated for their knowledgeable waitstaff, who can make great wine recommendations depending on the customer\'s mood and taste preferences. Better yet, their happy hours are a must-try.
Located on Charleston Boulevard, The Capital Grille is an upscale wine bar that aims to cater to a sophisticated crowd. The wine list is extensive, highlighting the best wines from all over the globe. The Capital Grille also takes pride in delivering their wine at the perfect temperature, using the latest technology to maintain its quality.
If you\'re looking for a more laidback atmosphere, Grape Street Cafe & Wine Bar in Downtown Summerlin is the go-to spot. It is known for its friendly service, cozy atmosphere, and reasonable prices. The wine list focuses on California wines, with a few European and Australian picks.
Another classic Las Vegas wine bar is Michael Mina, located in the Bellagio Resort. The bar\'s centerpiece is a wine tunnel that houses thousands of bottles of wine. The wine list is well-curated with an emphasis on vintage wines that are not easy to find elsewhere.
Last but not least, The Wine Room located in the Green Valley Ranch Resort is an intimate wine bar that stocks a wide selection of excellent wines offered by the bottle or glass. It also has a great menu and overall vibe, making it an ideal place for a nightcap or two.
tag: Importance of wine bars in Las Vegas
Las Vegas is known worldwide for its entertainment scene but its wine bars have been quietly carving a niche for themselves over the years. These wine bars offer an escape from the buzzing casino floors and neon lights, providing small, intimate spaces where people can take some time to relax, catch up with friends and enjoy a glass of wine in a laidback atmosphere. Therefore, it is essential to have ample selection of wine bars in Las Vegas to cater to people from all walks of life who need to take a break and unwind.
tag: Popularity of wine in Las Vegas
The popularity of wine in Las Vegas has soared over the past few years, with more locals and visitors seeking wine as an indulgent addition to their Las Vegas vacation. More wine bars have sprung up over time, providing a wide variety of tastes, types, and price ranging from affordable to luxurious. Wine bars provide an avenue for wine lovers to explore new varieties, learn more about the cultivation, and delve deeper into the rich wine culture of Las Vegas.
tag: New trends in wine bars
Wine bars, like any other industry, have adapted to changing times to ensure they stay relevant and continue to attract and serve their customers. Mobile bars are a new trend in the wine industry, with several mobile bar companies offering winery tours to customers, offering a taste of many different types of wines. Moreover, wine bars are incorporating live music, wine and food pairings, and even wine mixing sessions with local professionals to provide more interactive and educational experiences for customers.
tag: Wine bar experiences
A wine bar is not just a place to grab a glass of wine, but to cultivate and explore the culture of winemaking. There are several experiences one can have at a wine bar that transcends beyond the typical visit. Wine bars offer a wine lover the chance to learn more about the origin of the particular wine and even connect with other wine lovers, thus fostering camaraderie and building lasting relationships.