Lisbon\'s Hidden Gem Wineries: A Guide To The City\'s Best Vineyards
Lisbon, the capital of Portugal, has long been known for its stunning architecture, vibrant culture and mouthwatering seafood. However, few people know that Lisbon is also home to several hidden gem wineries that produce some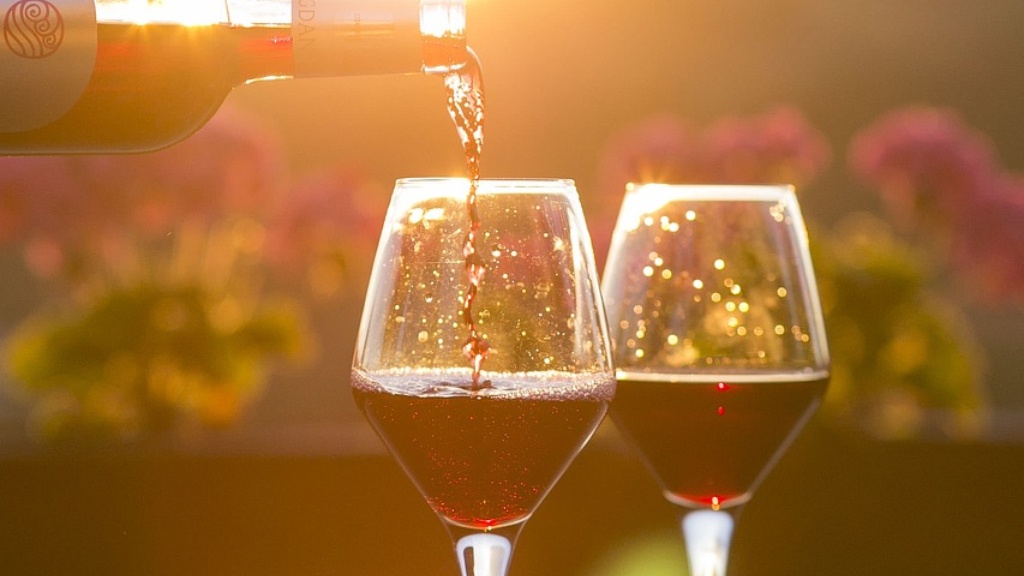 Lisbon, the capital of Portugal, has long been known for its stunning architecture, vibrant culture and mouthwatering seafood. However, few people know that Lisbon is also home to several hidden gem wineries that produce some of the best wines in the region. If you\'re a wine enthusiast looking for an off-beaten-path experience in Lisbon, here\'s a guide to the city\'s best vineyards.
One of the most popular wineries in Lisbon is Quinta de Sant\'Ana. Located just 30 minutes from the city center, this estate boasts of sprawling vineyards spread across 28 hectares, producing award-winning red and white wines. Visitors can take a guided tour of the vineyards and learn about the winemaking process, followed by a tasting session. The estate also has a restaurant that serves traditional Portuguese dishes using locally-sourced ingredients, which pairs perfectly with their wines.
If you\'re looking for a more intimate wine-tasting experience, visit Adega Viúva Gomes. This family-owned winery has been producing wines since the 19th century and offers personalized tours of their quaint wine cellar. The highlight of this winery is their signature red wine, \"Cartuxa,\" which has been awarded several accolades in national and international competitions. Visitors can also savor some traditional Portuguese tapas while sipping on their wines.
Another must-visit winery in Lisbon is Quinta do Gradil. This 19th-century estate is located in the town of Cadaval, just an hour from the city, and offers panoramic views of the surrounding vineyards. The estate produces a range of wines, including some of the most exquisite sparkling wines in the region. Visitors can take a tour of the winery, followed by a tasting session that includes their sparkling wines, reds, whites and rosés.
For a more unconventional wine-tasting experience, visit Casal Santa Maria. This estate offers a variety of wine-tasting options, including a picnic in the vineyards, a sunset tour, and even a wine-blending workshop. Visitors can create their own bottle of wine by choosing and blending the different grape varieties. The estate also offers an extensive range of wines, including some rare and aged variants that are not available elsewhere.
Wine-tourism in Lisbon
The wine-tourism industry has been thriving in Lisbon in recent years, with several tour operators offering packages that include visits to some of the best wineries in the region. These tours range from half-day trips to multi-day excursions that explore the wine regions surrounding Lisbon. Some of the popular wine-tourism companies in Lisbon include We Love Small Hotels, Eat Drink Walk and Wine Tourism in Portugal.
The history of wine in Lisbon
The history of winemaking in Lisbon can be traced back to the Roman era, when the city was known as \"Felicitas Julia.\" The Romans introduced grape varieties like Castelão and Trincadeira that are still widely used in the region. Over the centuries, Lisbon\'s wine industry flourished, with several estates producing wines that were exported to countries like England and France. However, the industry took a hit in the 19th century when the phylloxera epidemic destroyed most of the vineyards. It was only in the 20th century that the wine industry in Lisbon saw a revival, with several new estates and wineries emerging in the region.
The wines of Lisbon
The wines of Lisbon are characterized by their unique blends, distinctive flavors and aromas. Some of the popular grape varieties used in the region include Aragonez, Touriga Nacional, Castelão, and Arinto. The wines produced in Lisbon are classified into several categories, including DOC Óbidos, DOC Arruda, and DOC Alenquer. Some of the popular wines of Lisbon include Colares, a rare red wine produced from the Ramisco grape, and Moscatel de Setúbal, a sweet fortified wine that pairs perfectly with dessert.
The future of wine in Lisbon
The wine industry in Lisbon is thriving, with several new estates and wineries emerging in the region. The city\'s proximity to the Atlantic Ocean and its diverse terroir offer several opportunities for winemakers to experiment with new grape varieties and techniques. Several wineries in Lisbon are also experimenting with sustainable and organic farming methods, showcasing a commitment to preserving the environment. With its history, culture, and favorable climate, there\'s no doubt that Lisbon will continue to be a leading destination for wine enthusiasts.