Lodging In Walla Walla: Where To Stay In Washington Wine Country
If you\'re thinking of taking a trip to Washington Wine Country, you\'re in for a treat. Nestled in the southeastern corner of Washington State, you\'ll find the charming town of Walla Walla. Known for its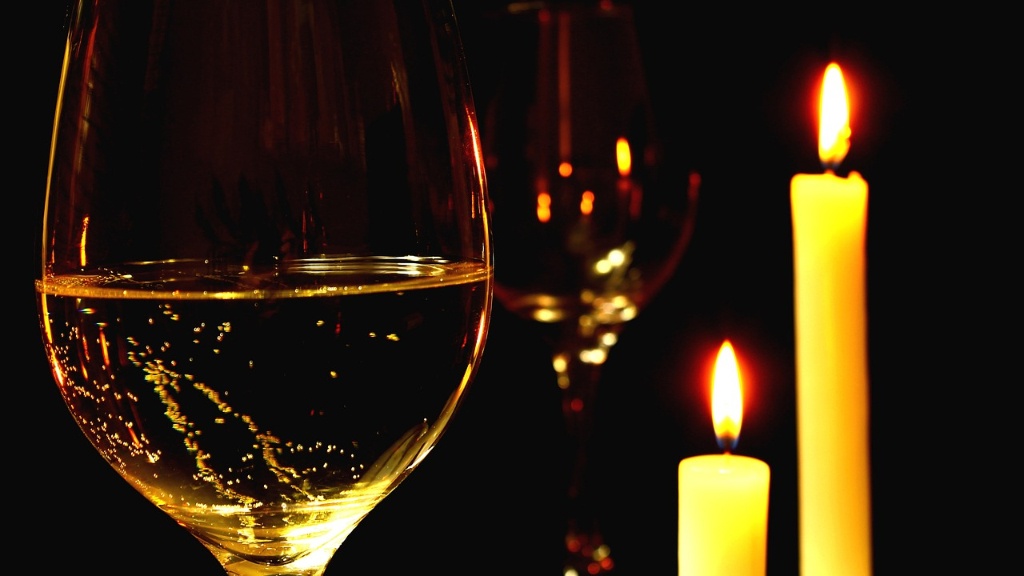 If you\'re thinking of taking a trip to Washington Wine Country, you\'re in for a treat. Nestled in the southeastern corner of Washington State, you\'ll find the charming town of Walla Walla. Known for its sprawling vineyards, award-winning wines, and fine dining, Walla Walla has fast become known as a must-visit destination for wine lovers worldwide. But with so many choices for lodging in Walla Walla, where does one even begin to look? In this article, we\'ll explore the best places to stay in Walla Walla to help make your stay as enjoyable as possible.
Background Information
Walla Walla is a small town, only 13 square miles in size, with a population of just under 35,000 people. Although it is a relatively small town, it is quickly gaining recognition globally for its wine. Walla Walla is home to over 120 wineries and vineyards, producing some of the best Cabernet Sauvignon, Merlot, and Syrah in the world.
Hotels in Walla Walla
For those who prefer a luxurious stay, the Marcus Whitman Hotel is an excellent choice. Built-in 1928, this historic hotel has 133 rooms, complete with antique furnishings, marble-restored bathrooms, and plush bedding. For those who are budget-conscious, the Best Western Plus Walla Walla Suites Inn is located close to downtown and offers excellent value for money. With spacious rooms, complimentary breakfast, and a fitness center, this hotel offers a comfortable stay without breaking the bank.
Bed and Breakfasts
For a more intimate and cozy stay, why not consider one of Walla Walla\'s many bed and breakfast options? Many of Walla Walla\'s bed and breakfasts offer personalized experiences, such as private wine tastings, vineyard tours, and more. The Fat Duck Inn, located in the downtown area, is one such example. With just four rooms, each uniquely decorated, you\'ll feel right at home in this charming inn. Another great option is the Green Gables Inn, which boasts a beautiful garden, a swimming pool, and a charming patio area for guests to relax and unwind in.
Vacation Rentals
For those who prefer a little more privacy and independence, vacation rentals are an excellent choice. With many rental options available in Walla Walla, from small apartments to sprawling estates, there\'s something to suit everyone\'s needs. One such option is the Walla Walla Guest House, located in the heart of downtown Walla Walla. With three bedrooms, two bathrooms, and a fully equipped kitchen, this rental offers the perfect home-away-from-home experience.
Camping and RV Sites
For those who prefer to experience the great outdoors, camping or RV-ing is an excellent choice. Located on the outskirts of Walla Walla, the Wine Country RV Park offers a peaceful and quiet location in which to park your RV. With full utility hookups, including water, electricity, and sewage, you\'ll have all the amenities you need to make your stay comfortable. For those who prefer traditional camping, the Lyons Ferry KOA offers tent camping, cabin rentals, and RV sites, and is located adjacent to the Snake River, offering a range of activities and scenic views.
Final Thoughts
Choosing where to stay in Walla Walla can be a daunting task, but with so many options available, there\'s something to suit everyone\'s preferences and budget. From luxurious hotels to cozy bed and breakfasts, vacation rentals, and camping options, Walla Walla has it all. Whichever option you choose, be sure to take in all the sights and sounds of this beautiful town, and indulge in some of the best wine the world has to offer.
The Best Wineries in Walla Walla: Our Top Picks
While there are over 120 wineries in Walla Walla, we\'ve narrowed down our top picks to help you plan the perfect wine tasting itinerary during your stay.
Gramercy Cellars
Founded in 2005, Gramercy Cellars has made quite an impact in the wine world in a relatively short amount of time. Their wines consistently receive high ratings and critical acclaim, with their Cabernet Sauvignon and Syrah being particularly noteworthy. Located in downtown Walla Walla, their tasting room is modern and elegant, with knowledgeable staff on hand to guide you through your tasting experience.
Long Shadows Vintners
If you\'re after a truly unique wine tasting experience, Long Shadows Vintners is a must-visit. With world-renowned winemaker Michel Rolland at the helm, each wine is produced by a different winemaker, resulting in a range of distinct and unparalleled wines. Their setting is breathtaking, with panoramic views of the Blue Mountains and surrounding vineyards. Be sure to book in advance as their tasting room is often booked out, particularly during peak season.
Pepper Bridge Winery
Pepper Bridge Winery is a family-owned and operated winery located just outside of Walla Walla. Their tasting room is warm and inviting, with friendly and knowledgeable staff on hand to guide you through your tasting experience. Their Bordeaux-style blends are particularly noteworthy, with their Reserve Cabernet Sauvignon being a firm favorite amongst critics and wine lovers alike.
Sleight of Hand Cellars
Sleight of Hand Cellars is a relatively new addition to the Walla Walla wine scene, but they\'ve quickly gained recognition for their innovative wine offerings and playful branding. Their wines are a nod to music and culture, with fun names like The Funkadelic Syrah and The Conjurer Red Blend. Located in the downtown area, their tasting room is lively and vibrant, making it the perfect spot to kick off your tour of Walla Walla wineries.
Waters Winery
Waters Winery is committed to producing wines that showcase the unique terroir of Walla Walla. Their tasting room is located in a converted farmhouse, which adds to the charm and character of the experience. Their wines are elegant and refined, with their Syrahs and Cabernet Franc receiving high praise from critics and wine lovers alike.
Where to Dine in Walla Walla: Top Restaurants to Visit
Wine and dine your way through Walla Walla at these top restaurants, offering everything from fine dining to casual eats.
Brasserie Four
Located in the downtown area, Brasserie Four is a casual and cozy French bistro. Their menu is overflowing with classic French dishes like Boeuf Bourguignon, Onion Soup, and Escargots, making it the perfect spot for a comforting and satisfying meal after a day spent wine tasting.
Passatempo Taverna
Passatempo Taverna is a relatively new addition to the Walla Walla dining scene but has quickly become a favorite amongst locals and visitors alike. Their menu is Mediterranean-inspired, with wood-fired pizzas, homemade pasta, and shared plates being the standout dishes. Their outdoor seating area is particularly charming, with fairy lights and rustic wooden furniture adding to the cozy ambiance.
The Marc
If you\'re after a fine dining experience, The Marc is an excellent choice. Located in the Marcus Whitman Hotel, The Marc offers a contemporary yet elegant dining experience, with a focus on fresh, local, and seasonal ingredients. Their wine list is extensive, with over 350 selections available, all of which have been curated to complement the menu perfectly.
Andrae\'s Kitchen
Andrae\'s Kitchen is a food truck like no other. Their farm-to-truck philosophy means that all of their ingredients are sourced locally, making for a truly authentic and delicious meal. Their menu changes frequently, but standout dishes include the lamb burger, Korean chicken sandwich, and their famous smoked brisket sandwich.
Whitehouse-Crawford
Located in a century-old woodworking factory, Whitehouse-Crawford is a rustic and industrial dining space that focuses on classic Northwest cuisine. Their menu is created using locally sourced ingredients, with standout dishes like the grilled pork chop and wild salmon being particularly noteworthy. With an extensive wine list to choose from, you\'ll be spoilt for choice when it comes to selecting the perfect pairing for your meal.
Things to Do in Walla Walla: Activities Beyond Wine Tasting
While wine tasting is undoubtedly the main drawcard for visitors to Walla Walla, there\'s plenty of other activities to keep you entertained during your stay.
Grapetown Rail Trail
The Grapetown Rail Trail is a scenic bike and hike trail that stretches for 3 miles along the former railroad bed, which was originally used to transport grapes from the vineyards to the wineries. The trail is an easy ride or walk, suitable for all ages and fitness levels, and offers beautiful views of the surrounding vineyards and mountains.
Kirkman House Museum
The Kirkman House Museum is a beautifully restored Victorian mansion that provides visitors with a glimpse into what life was like in the late 1800s. The home has been meticulously restored to its original condition and features ornate furnishings and vintage artifacts, making it a must-visit for history buffs and architecture enthusiasts alike.
Walla Walla Farmers Market
The Walla Walla Farmers Market is a bustling farmers market that takes place every Saturday from early May through late October. Here you\'ll find a wide selection of fresh, locally grown produce, artisanal crafts, and homemade treats like baked goods and jams. The market is located in the heart of downtown Walla Walla and is the perfect place to pick up some local souvenirs.
Wenaha Gallery
The Wenaha Gallery is a unique and charming art gallery located in downtown Walla Walla. Here you\'ll find a range of art, from paintings and sculptures to pottery and jewelry, all created by Pacific Northwest artists. The gallery is beautifully curated, making it the perfect place to pick up a one-of-a-kind piece to take home as a souvenir.
Fort Walla Walla Museum
The Fort Walla Walla Museum is a fascinating museum that explores the history of Walla Walla and the surrounding region. The museum features exhibits on everything from the fur trade to pioneer life, and even has a recreated 1800s village, complete with authentic buildings and costumed interpreters.
Getting to Walla Walla: Transportation Options
Located just a few hours\' drive from Seattle and Portland, getting to Walla Walla is relatively easy. Here are some transportation options to consider when planning your trip.
Drive
If you\'re coming from Seattle, the drive to Walla Walla takes around 4 hours, while the drive from Portland takes around 3 hours. The drive is scenic and straightforward, with plenty of opportunities to take in the beautiful