London\'s Havelock Tavern: A Gastropub Not To Be Missed
London is known for its diverse food scene and abundance of pubs. However, few combine the two with such skill and innovation as the Havelock Tavern, located in West London\'s picturesque Brook Green neighborhood. Whether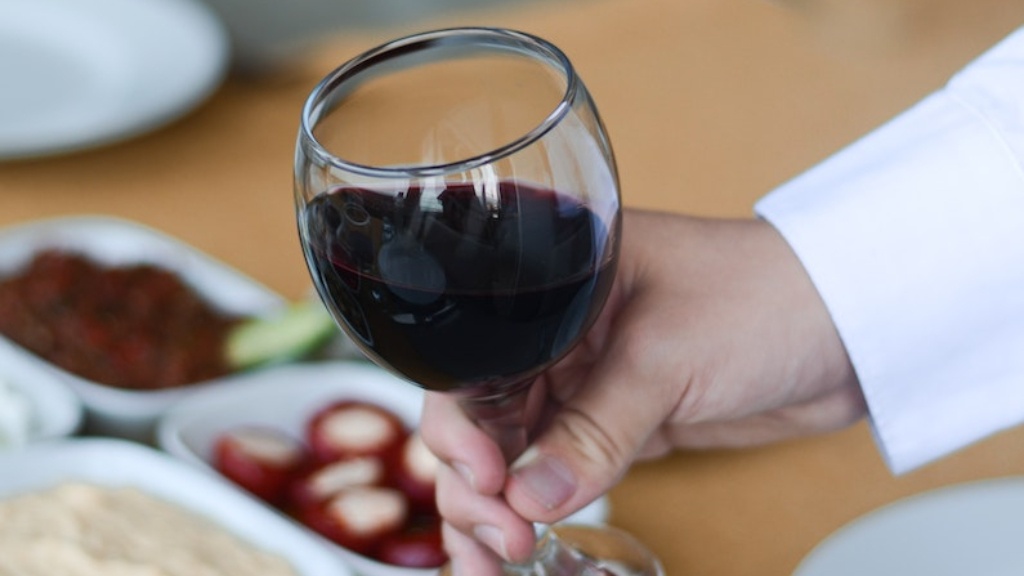 London is known for its diverse food scene and abundance of pubs. However, few combine the two with such skill and innovation as the Havelock Tavern, located in West London\'s picturesque Brook Green neighborhood. Whether seeking a relaxing pint after work or a sumptuous meal with friends, the Havelock is a gastropub not to be missed.
The Havelock is not just any old pub, it\'s a Grade II-listed building built in the early Victorian period. It has proven to be a popular establishment since it was built in the 1860s. Recently refurbished by the current owners, the pub effortlessly mixes classic features such as wood-panelled walls with modern design elements, providing guests with a chic and welcoming atmosphere. The historic decor is complemented by a display of locally-sourced and seasonal ingredients, hand-picked for their quality and taste.
There\'s no wonder why the Havelock Tavern has been ranked among the top ten gastropubs in the UK\'s National Restaurant Awards in recent years. Its ethos of \"modern British cooking\" emphasises fresh and creatively prepared pub fare, which has earned rave reviews from both tourists and locals alike. Guests can enjoy a range of dishes, from comforting classics such as fish and chips and bangers and mash to more refined plates like chargrilled lamb rump with black garlic puree, heirloom tomatoes and crumbled feta.
A standout feature of this gastropub is the impeccable wine list. The staff at the Havelock Tavern are unpretentious and knowledgeable, making it easy for patrons to pair their meal with the perfect bottle. For beer lovers, the pub boasts a carefully curated selection of local and international brews on tap, with emphasis given to smaller independent breweries.
While the Havelock Tavern\'s seasonal menus and extensive drinks list are certainly impressive, it\'s the ambiance that truly sets it apart. The pub has a cosy and intimate feel, with soft lighting and comfortable seating that makes it easy to relax and unwind after a long day. Whether enjoying a pint with friends or a date night with a loved one, the Havelock exudes a welcoming and friendly atmosphere that will keep guests coming back for more.
Local Love
The Havelock Tavern prides itself on being a local establishment with deep roots in the surrounding community. Owner, Bronwyn Cooper and her team work to build relationships with local suppliers to bring the finest British produce to the pub's kitchen. The pub has featured seasonal produce from Chase Farm, North London\'s last working farm, which provides a variety of fresh fruit and vegetables.
It's not just food suppliers that the Havelock is in partnership with locally. Cooper and her team believe in supporting small businesses, and have featured art, literature, wine and other local produce from shops in nearby Hammersmith, Chiswick and the wider area. The pub also offers work placements for young people from local schools and colleges.
Awards and Accolades
Aside from National Restaurant Awards, the Havelock Tavern has also won numerous accolades over the years. In 2016, it was named regional winner of the Best Wine Pub by Time Out London. In 2018, it won Best Gastropub in the West London Business Awards. These awards and others like them, cement the Havelock Tavern as a popular and esteemed destination for food, drinks and service.
Sustainability
In a time when sustainability is increasingly vital, the Havelock Tavern has been recognised for its forward-thinking practices. It uses compostable and biodegradable packaging to help reduce waste, with all food waste recycled or given to local farms, and has reduced its carbon footprint by installing energy efficient appliances and waste-water treatment. The pub regularly partners with charitable organisations such as Action Against Hunger and StreetSmart, raising money for those in need, and also offers vegan and vegetarian options on its menus.
Events and Bookings
If you want to enjoy the Havelock experience in a private dining setting, the pub is available for hire for special occasions, birthdays, weddings or corporate events. Its location in Brook Green, just a short distance from the busy streets of Hammersmith and Shepherds Bush, makes it an easily accessible venue that can host up to 80 people.
Whether looking to catch up over a drink, enjoy a satisfying meal, or host a special event, the Havelock Tavern's commitment to quality, community, and sustainability makes it a pub experience not to be missed.