Louisiana Culinary Trails
Louisiana is famous for various reasons; its rich history, the bustling culture, and most importantly, its distinctive delicacies. From the spicy flavors that define Creole cuisine in New Orleans to the comfort foods of Cajun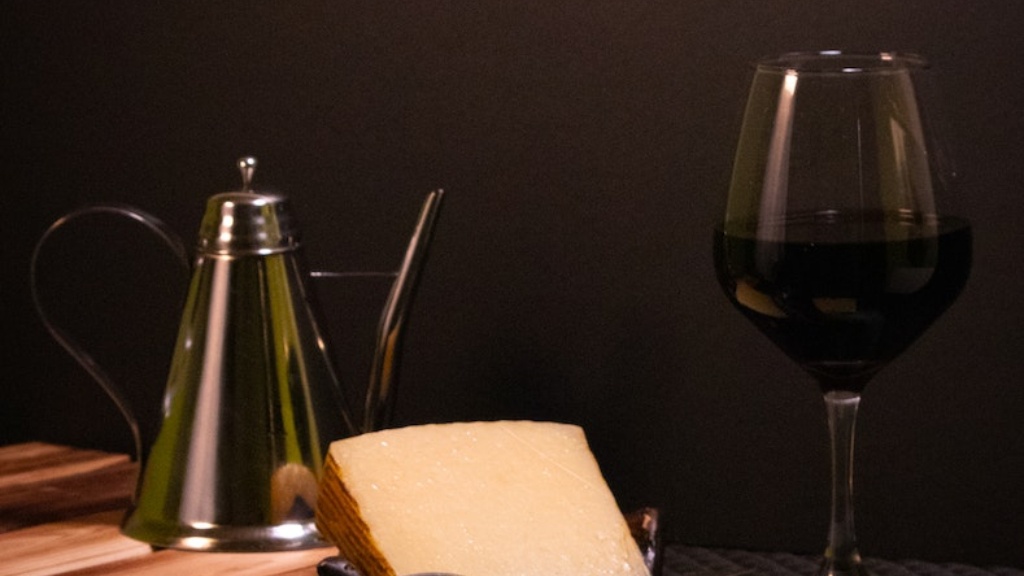 Louisiana is famous for various reasons; its rich history, the bustling culture, and most importantly, its distinctive delicacies. From the spicy flavors that define Creole cuisine in New Orleans to the comfort foods of Cajun cooking, Louisiana lives and breathes culinary exploration. The ultimate food lover\'s dream comes to life with the Louisiana Culinary Trails.
The state of Louisiana, like many others in America, seeks to boost its tourism sector. Louisiana Culinary Trails is a project designed to attract tourists to the state and give them the ultimate Culinary experience. The program is spearheaded by the Louisiana Office of Tourism and supported by the Louisiana Restaurant Association. The Louisiana Culinary Trails offer visitors a taste of the state\'s history, culture, and food, all in one comprehensive package.
When on the Louisiana Culinary Trail, visitors can expect to have a gastronomic adventure. The program is made up of three distinct trails. They include; the Creole Trail, the Cajun Trail, and the North Louisiana Trail. Each of these trails has its unique cuisine, culture, and history that visitors can explore.
The Creole Trail takes visitors on a tour of New Orleans, where they can indulge in Creole cuisine\'s flavors and aromas. Visitors can stop by famous restaurants such as Antoine\'s, a restaurant that has been serving Creole cuisine for over 180 years. A significant aspect of Creole cuisine is the blend of French, Spanish, and African influences. The resulting flavors are a taste creation that is unique to New Orleans.
The Cajun Trail is centered in Lafayette, Louisiana\'s cultural capital; it allows tourists to explore the rich Cajun culture and its savory delights. Visitors can stop by local restaurants such as Prejean\'s, famous for serving delicious gumbo, jambalaya, and crawfish etouffee. Tourists can also experience the unique sounds and culture of Cajun music as they roam the streets.
The North Louisiana Trail is perfect for those that enjoy farm-fresh ingredients, quiet countryside drives, and savory southern cuisine. The trail takes visitors across over twenty towns and cities, allowing them to explore the region\'s unique food culture. It includes locally grown produce, seafood, and livestock. The trail includes stops at restaurants such as Lasyone\'s, famous for their Natchitoches meat pies.
Louisiana\'s diverse cuisine tells a story of its history and culture. The Louisiana Culinary Trails gives visitors a chance to experience that story through their taste buds. The state\'s culinary reputation is well established globally. In 2018, The National Restaurant Association named gumbo, red beans, and rice, and fried chicken as a few items that make Louisiana cuisine unique. These dishes and more can all be sampled on the Louisiana Culinary Trails.
What Visitors Can Expect
Each of the three trails on the Louisiana Culinary Trail experience features food-based events, cooking demonstrations, and the chance for visitors to meet the locals. Visitors can expect to taste flavors they may never have experienced before, enjoy rural views of Louisiana\'s rolling hills, and see sugarcane fields sweeping alway into the horizon. Besides the delectable culinary treats, visitors can also delve into Louisiana\'s history and diverse culture as they explore each town and city on the culinary trail.
The Importance of Culinary Trails in Louisiana\'s Economy
Besides the joy of serving as a tourist attraction, the Louisiana Culinary Trails project serves as an essential component of the Louisiana economy by providing additional income in the hospitality and agriculture sectors. When tourists visit the state\'s smaller towns and cities, they help to increase revenue by spending on local restaurants, cafes, and bars. This helps to create employment opportunities, particularly in the hospitality sector, and can benefit the state\'s overall economy.
Preserving Louisiana\'s Culinary Culture
It is often said that you cannot understand a culture unless you experience its food. The Louisiana Culinary Trails project helps to preserve the state\'s culinary culture by providing tourists with an opportunity to explore and experience the food traditions that have developed over centuries. Through these culinary trails, younger generations that would have missed out on these traditions are exposed to them.
Conclusion
The Louisiana Culinary Trails showcase the diversity and creativity of Louisiana\'s culinary culture. Whether visitors have a passion for spicy food or prefer comfort food, they will find something to suit their tastes on these trails. The Louisiana Culinary Trail offers the perfect balance of culinary delights, culture, and fun for everyone. Come, join in exploring the rich textures that make up Louisiana\'s vibrant food culture.