Luxury Awaits: 5-Star Hotels In South Africa
South Africa has become a popular destination for travelers all over the world, and for good reason. The country boasts a rich history, beautiful landscapes and scenery, and a variety of exclusive five-star hotels that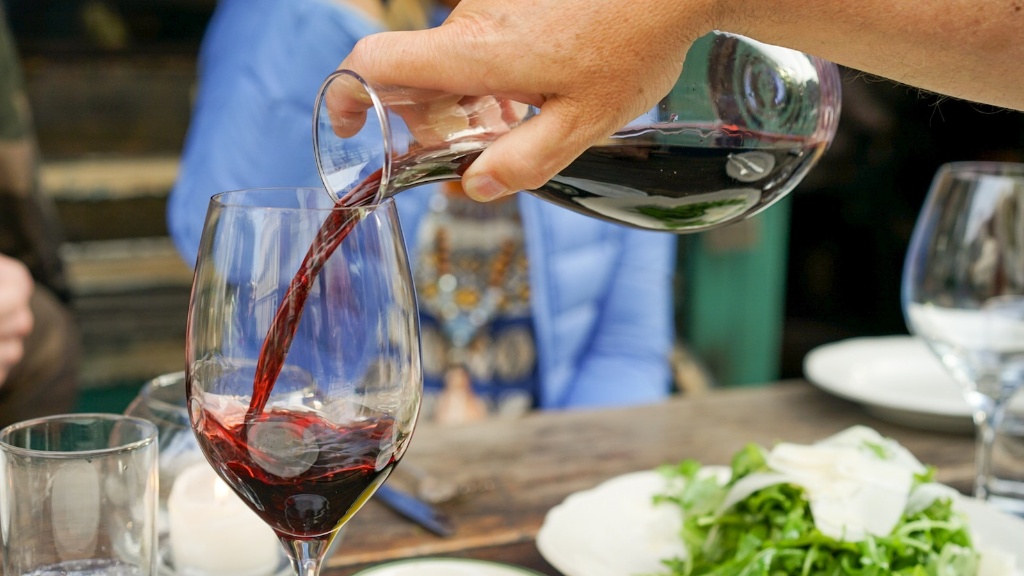 South Africa has become a popular destination for travelers all over the world, and for good reason. The country boasts a rich history, beautiful landscapes and scenery, and a variety of exclusive five-star hotels that are sure to make any trip unforgettable. South Africa is home to some of the most luxurious hotels in the world, offering a wide range of amenities and services that cater to even the most discerning guest. In this article, we will take a closer look at five of the best five-star hotels in South Africa.
One hotel that stands out from the rest is the One&Only Cape Town. This hotel is situated in the heart of Cape Town and is known for its stunning waterfront location and unparalleled views of the city. The hotel boasts 131 luxurious rooms, each with its own private balcony, as well as a beautiful infinity pool and spa. It is also home to some of the city\'s finest dining options, with restaurants featuring both local and international cuisine.
Another top-tier hotel in South Africa is the Saxon Hotel, Villas and Spa, located in Johannesburg. This hotel is known for its luxurious accommodations, which include villas with private plunge pools and garden terraces. The hotel is also home to a world-class spa and fitness center, as well as two award-winning restaurants. It is the ultimate destination for those seeking relaxation and indulgence.
For those looking to experience the best of Cape Town, the Belmond Mount Nelson Hotel is a must-visit. This iconic hotel is known for its pink exterior and lush gardens, which are a feast for the senses. Guests can enjoy a dip in the heated swimming pool, relax in the spa, or indulge in afternoon tea served in the property\'s historic lounge. The hotel also features three restaurants, each with its own unique vibe and cuisine.
Another five-star hotel that deserves recognition is the Singita Kruger National Park. This hotel is located in the heart of the Kruger National Park and is the ultimate destination for wildlife enthusiasts. The hotel offers luxurious accommodations surrounded by the beauty of the park, as well as a variety of guided wildlife experiences, including game drives, guided walks, and stargazing. Guests can also indulge in the hotel\'s spa treatments or dine at one of the property\'s two restaurants.
Finally, the Four Seasons Hotel The Westcliff Johannesburg is another top-tier hotel that is well worth a visit. The hotel is situated on a hilltop and offers breathtaking views of the city below. Guests can enjoy luxurious accommodations, a beautiful outdoor pool, and a world-class spa. The hotel also features several dining options, including a rooftop bar that offers stunning views of the Johannesburg skyline.
Local Tips and Insights
To get the most out of your five-star hotel experience in South Africa, we spoke to local experts for their tips and insights. One common theme among these experts was the importance of experiencing the local culture and cuisine. Many recommended trying traditional South African dishes, such as braaivleis, biltong, and chakalaka. They also recommended visiting local markets and neighborhoods to get a sense of the authentic South African lifestyle.
Another tip was to take advantage of the many outdoor activities available in South Africa. From hiking and biking to surfing and wildlife viewing, there is something for everyone in this beautiful country. Many of the five-star hotels also offer their own guided tours and outdoor experiences, making it easy to explore and enjoy the natural beauty of South Africa.
How to Choose the Right Hotel
With so many luxurious five-star hotels to choose from in South Africa, it can be overwhelming to decide where to stay. To make the decision easier, it is important to consider your priorities and preferences. Some factors to consider include the location of the hotel, the amenities and services offered, the style and decor of the hotel, and the overall vibe and atmosphere. It is also important to consider your budget, as some of the more exclusive hotels can be quite expensive.
Trends in Luxury Hotels
The world of luxury hotels is constantly evolving, and South Africa is no exception. One trend that is becoming increasingly popular is the focus on sustainability and eco-friendliness. Many of the top hotels in South Africa are taking steps to reduce their environmental impact, such as using renewable energy sources, reducing water usage, and sourcing local and organic ingredients.
Another trend is the integration of technology into the hotel experience. This includes everything from mobile check-in and room customization to virtual concierge services and in-room entertainment systems. These technological advancements are designed to make the guest experience more seamless and convenient.
Final Thoughts
South Africa is a truly magical destination, and the country\'s five-star hotels are some of the best in the world. Whether you are looking for relaxation, adventure, or a cultural experience, there is something for everyone in this beautiful country. By taking the time to choose the right hotel and exploring everything that South Africa has to offer, you can create memories that will last a lifetime.