Luxury Wine Tours In Tuscany
For wine lovers and luxury travelers alike, heading to Tuscany, Italy isn't just about the stunning landscapes and world-famous cuisine. It's also about experiencing the best wine and food that this region has to offer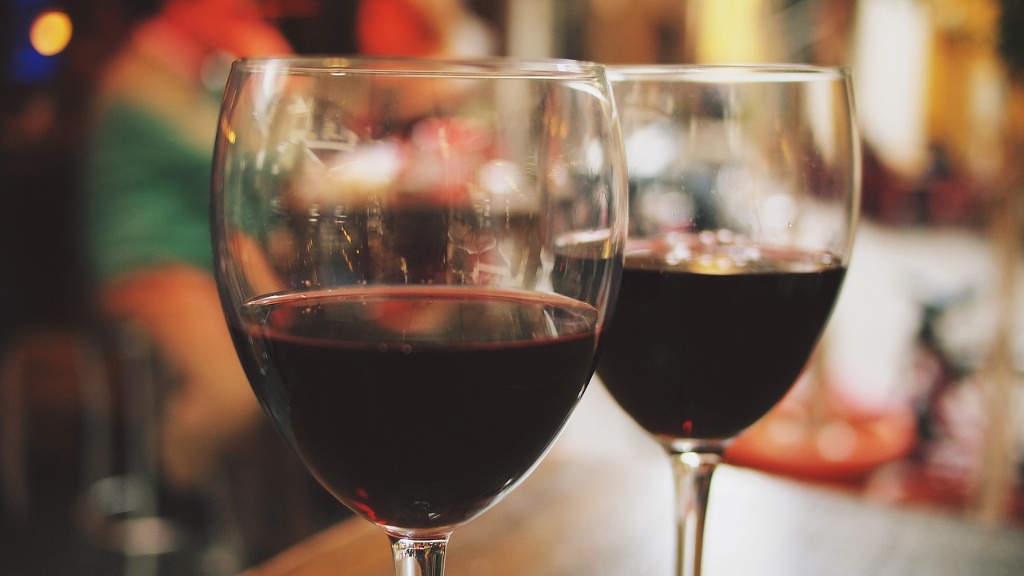 For wine lovers and luxury travelers alike, heading to Tuscany, Italy isn't just about the stunning landscapes and world-famous cuisine. It's also about experiencing the best wine and food that this region has to offer through luxury wine tours. Home to approximately 120,000 hectares of vineyards, Tuscany boasts a plethora of wineries producing world-class wines. With so many options, it\'s easy to get lost in the endless number of vineyards and tasting rooms. However, with a luxury wine tour, wine enthusiasts can explore only the crème de la crème.
Wine tours are a great way to experience a destination while learning about the local wines and how they are produced. Tuscany has several vineyards, and this means that there's always a new discovery to be made. A typical Tuscan wine tour allows wine lovers to visit world-renowned vineyards and learn about wine production processes, all while sampling the finest wines the vineyards have to offer. A luxury wine tour in Tuscany offers visitors an opportunity to indulge in the pleasures and quality of Tuscan wine and cuisine.
One of the most popular forms of luxury wine tours in Tuscany is taking a guided tour. These tours often come with round-trip transportation, trained wine experts, and meals. A typical itinerary will include visiting different wineries in the region, with wine tastings and gourmet meals at each stop. A small group of travelers ensures a more personalized experience, with enhanced interaction and one-on-one attention from the experts.
Another way to enjoy a luxurious tour of Tuscany\'s wine country is through the private tours offered by vineyards. During these tours, a vineyard ambassador accompanies the guests, providing a firsthand experience of wine production processes, vineyard visits, and meeting some of the producers. At the end of the visit, the visitors get a chance to taste the wines and have meals at the vineyard. Private tours are more exclusive, and guests can have a tailor-made experience.
Luxury wine tours in Tuscany are not only about wine, but they also provide an opportunity to explore the historical and cultural richness of the region. Many vineyards are located in medieval towns that date back to the Etruscan times. The towns offer a chance to visit ancient harbors, cathedrals, ancient catacombs, and many other cultural landmarks. Visitors can stroll along the cobblestone paths, take in the scenery, and visit different art museums and galleries.
Apart from the picturesque towns and vineyards, Tuscany offers a wealth of unique experiences one can indulge in during a luxury wine tour. For example, guests can take a hot air balloon ride over the Tuscan countryside, providing a 360-degree view of the rolling hills and vineyards. Visitors can also explore the famous markets throughout the region, where they can buy authentic Tuscan truffles, olive oil, and cheese.
Luxury wine tours can be expensive, but the cost varies depending on the type of tour one selects. The cost of a guided tour is likely to be lower than a private tour. However, the private tour is more exclusive, and one is given more VIP treatment. It is important to note that the cost of a tour is an investment in a unique travel experience that will create memories that will last a lifetime.
To sum it up, luxury wine tours in Tuscany offer an opportunity to explore the best that this region has to offer. From learning about the wine production processes and indulging in gourmet meals to exploring picturesque towns and participating in unique experiences, a Tuscan wine tour provides something for everyone.
The History of Tuscan Wine
Tuscany has a rich history of wine production that dates back to the Etruscan period. The Etruscans were skilled in viticulture and winemaking, and they passed their knowledge down to the Romans. The Romans expanded the vineyards, and viticulture became an integral part of the region\'s economy. During the medieval period, wine production shifted from Roman settlements to monasteries and castles that belonged to feudal lords. Today, Tuscany is home to modern wineries, and the production standards are some of the highest in the world.
The Do\'s and Don'ts of a Wine Tour in Tuscany
On a wine tour in Tuscany, it is important to follow certain etiquette rules. The do's involve respecting your hosts\' property, arriving on time, and keeping an open mind to tasting new wines. The don'ts involve overindulging in the wine, using inappropriate language, and being loud and disruptive. It is also important to avoid wearing strong perfumes or colognes that can alter the taste of the wines.
How to Choose the Right Luxury Wine Tour in Tuscany
When selecting the right luxury wine tour in Tuscany, it is important to do proper research. Consider the type of tour, the vineyards included, the cost, and the schedule. Consider the reputation of the vineyards included in the tour, and read reviews from previous guests. Look for tour operators that offer top-quality customer service, safety, and experience.
Tuscany Wine Pairing
The art of pairing Tuscan wines with meals is a culinary delight. To ensure a perfect pairing, it is important to consider the acidity and sweetness levels and the dynamics of the wine. For example, Chianti Classico pairs perfectly with a charcuterie board or light appetizers, while Brunello pairs well with red meats like roasted beef, lamb, or wild boar.