Markus Pepejuh Dingač 2010
Reading Time: [est_time] Hello! Welcome to As Drunk By Exotic Wine Travel, a weekly column where we feature wines that are worth noting. The reviews featured in this series may be written by either one or the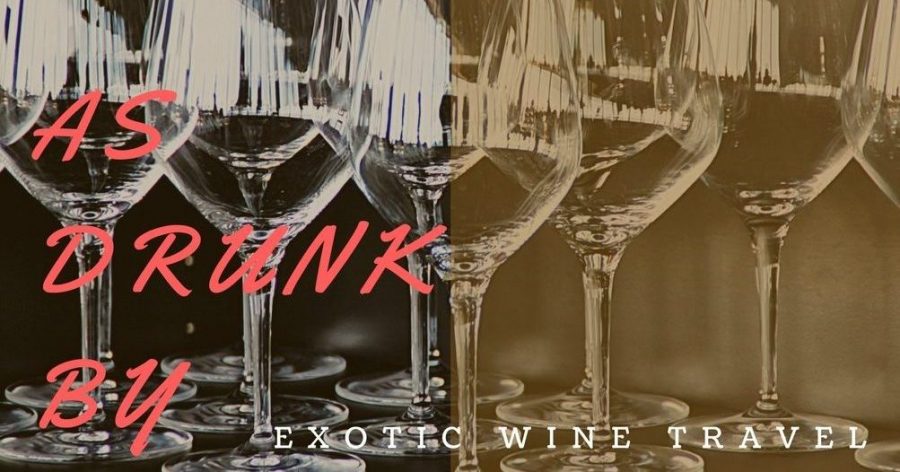 Reading Time: 2 minutes
Hello! Welcome to As Drunk By Exotic Wine Travel, a weekly column where we feature wines that are worth noting. The reviews featured in this series may be written by either one or the both of us. The featured wines can be from obscure or well-known wine regions. We hope that these wine recommendations will keep you gastronomically curious and your palate invigorated!
Markus Pepejuh Dingač 2010
The Markus Pepejuh Dingač is from the Dingač appellation on the Pelješac Peninsula in Southern Dalmatia, Croatia. The vineyards are among the most beautiful we have ever seen in the world – think the Douro meets Mosel meets Cinque Terre. You can see the vineyards in the video below.

This is made in the owner's basement, who is Croatian but spent most of his life in Germany. Pepejuh is the local name for the pit viper snake that hangs out on the bush vines in the vineyard. Made from 100% Plavac Mali which is the offspring of the original Zinfandel (Crljenak Kaštelanski or Tribidrag in Croatia). While there are many poor examples of Plavac Mali in Dalmatia, the few great examples are spellbinding.
Plavac Mali ripens unevenly on most vineyard sites, therefore producers often deal with clusters that comprise of green and ripened berries mixed with raisins. Great vineyards yield fully ripe grapes without the raisins. The best areas for the grape are south facing with high slopes and poor soils.
Our friend is a Master of Wine that is making her own wine on Hvar Island. Hvar is very close to Pelješac. She told me she fell in love with Plavac Mali because of the perfume notes and the small tannins that reminded her of Nebbiolo. While Plavac Mali doesn't have the same flavor profile as Nebbiolo it can have perfume notes when done right.
The Markus Pepejuh Dingač 2010 has some browning on the rim. It has the hauntingly good aromas that are associated with great Plavac Mali. Full of dark cherry, perfume, rose petals, pepper, and earth. Firm and small tannins with a long finish. It is very Mediterranean in style being a tad hot at 14.7 ABV, but other than that, it's a beauty. This effort from Markus is a wine that is sure to please old and new world fans – it's a wine we would have no qualms showing hardcore wine geeks.
4.3/5  (You can find out more about our scoring system on the START HERE page.)
Markus Dingač is available at wineandmore.com
The finest selection of
Croatian wines available at:

Shipping is available EU-wide and to the UK.
************
    Do you want to try Croatian wines?    
If you're looking to savor the exquisite flavor of Croatian wines, look no further than wineandmore.com. With an abundance of options from different winemakers, it's easy to find exactly what your palate desires. Not sure which bottle is best for you? Try out one of their curated wine cases and discover the perfect vintage for any occasion!
************
Want to learn more about wine?
Are you ready to discover the wonderful world of wines? Come join us at wineandmore.com and let's explore the incredible selection of delicious wines together! We can't wait to share our passion for wine with you!
Please note that the opinions expressed in this article are unsolicited and have not been paid for in any way by governmental bodies, enterprises, or individuals. We do not sell editorial content as that would destroy the legitimacy of our reviews and the trust between Exotic Wine Travel and its readers. On occasion, we extend the option of purchasing the wines we review or/and the products we spotlight. Some of these product links are set up through affiliate programs, which means Exotic Wine Travel gets referral credits if you choose to purchase these items via the links we provide.