Matassa Blanc Côtes Catalanes 2012
Reading Time: [est_time] Welcome to As Drunk By Exotic Wine Travel, a weekly column where we feature wines that are worthy of your attention. The wine reviews featured in this series may be written by either one or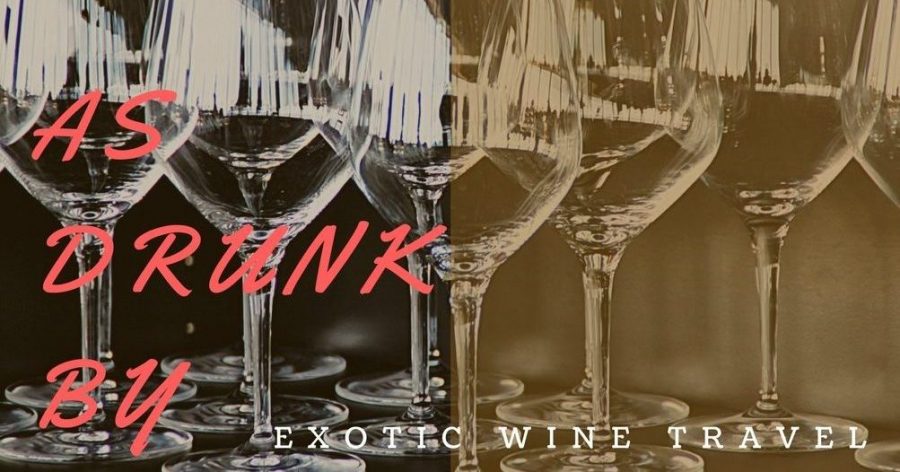 Reading Time: 1 minute
Welcome to As Drunk By Exotic Wine Travel, a weekly column where we feature wines that are worthy of your attention. The wine reviews featured in this series may be written by either one or the both of us. The featured wines can be from obscure or more well-known wine regions. Sit back, grab a glass, and discover new and exciting wines with us!
Matassa Blanc Côtes Catalanes 2012
It was our last night in Tbilisi, Georgia at one of our favorite restaurants. The restaurant is great because its serves natural wines from all over the world and prohibit smoking—a rarity in the Caucasus region. The restaurant is called Azarphesha and owned by John Wurdeman, who's also the proprietor of Georgian winery Pheasant's Tears.
During the course of the evening, we ate dinner and drank a number of excellent wines. John was running around entertaining many guests; he passed by our area and put a bottle down on the table, "You have to try this wine."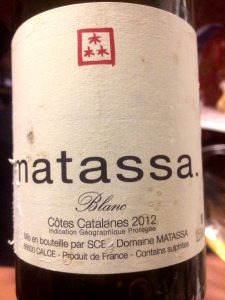 This is made from Grenache Blanc and Macabeo from the south of France. Matassa is owned by a pair of New Zealand guys who bought a vineyard in 2001. They craft small quantities of high-quality wines, employing biodynamics in the vineyard and utilizing native yeast in the cellar. Their winemaking techniques are very "old school" including crushing the grapes by foot.
We are very interested in the Languedoc-Roussillon region. Despite the high amount of bulk wine being made there, there is a movement of small producers utilizing the cheaper land costs to produce great price-quality-ratio wine.We have had a number of shockingly good red and white wines from the area. This wine is from the French Catalanes, which is on the border with Spain. The Matassa may be the best example from the region we have come across.
Charine got me into Rhône white varieties. I really enjoy wines made from Viognier, Grenache Blanc, Marsanne, and Roussanne. Rhône white grapes create meaty, full-bodied white wines that drink great on their own. This wine is the culmination of all the things that I like about those aforementioned varieties. The Matassa Blanc is a beautiful natural white wine that everyone will like, even the most critical palates. Smoke, mineral, flint, rock melon, and a touch of rubber. Big bodied for a white wine with a little grip on the finish.
4.3/5  (You can find out more about our scoring system on the START HERE page.)
Search or buy Matassa Blanc Côtes Catalanes on Wine Searcher.
---
The ideas expressed in this article are personal opinions and are not associated with any sponsors or business promotions.