Matyšák Winery
Reading Time: [est_time] Hello! Welcome to As Drunk by Exotic Wine Travel, a weekly column where we feature interesting wines that we encourage you to seek out. The reviews featured in this series may be written by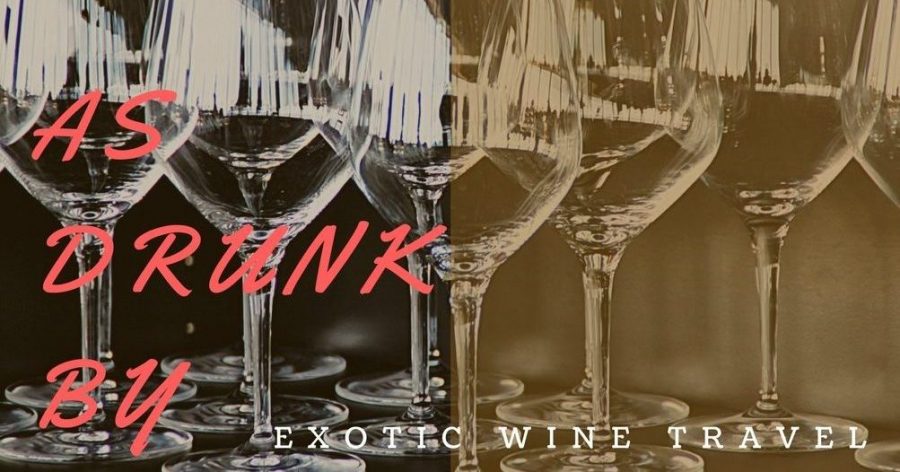 Reading Time: 2 minutes
Hello! Welcome to As Drunk by Exotic Wine Travel, a weekly column where we feature interesting wines that we encourage you to seek out. The reviews featured in this series may be written by either one or the both of us. The featured wines can be from obscure or well-known wine regions. We hope that these wine recommendations will keep you gastronomically curious and your palate invigorated!
Matyšák Wine
Matyšák is one of the largest wine producers in Slovakia. It's a brand that you are sure to come across if you visit the country. The winemaking facilities are located in the Lesser Carpathian wine region, where they source grapes from the area in addition to South Slovakia. Matyšák also owns a hotel/restaurant in downtown Bratislava.
Tibor Vittek, the founder of Vinko.sk, took us to the restaurant for dinner. During the evening we sampled the reserve wines of Matyšák. Dining at the restaurant was the perfect finish to our two-week stint through the wine regions of Slovakia.
Matyšák makes large quantities of entry-level, retail wines for everyday drinking. However, their premium wines are nothing to scoff at. We tasted through five premium wines at their restaurant, two of them being from the Limited Edition line. These wines are made in small quantities from a selection of the best fruit. The Matyšák Limited Edition wines are difficult to find outside of the Matyšák Restaurant.
Three of the five wines that we tasted were based on Sylvaner. The grape was brought to the Small Carpathian region by Germans where it has found a second home. After tasting the wines, we became believers too. For such a neutral grape, Matyšák has done a wonderful job coaxing the flavors out of Sylvaner, making for expressive whites. Matyšák Sylvaner wines are exciting, full of flavor, and food-friendly.
Matyšák Prestige Gold Silvánske Zelené 2015
The Matyšák Prestige Gold Silvánske Zelené is made with Sylvaner from the Small Carpathian region. It's full of lemon, baked apple, and yogurt flavors. The body is round, full, and full of flavors. Rich fruit with bright acidity. For such a neutral grape, this wine really shines.   4.0/5
Matyšák Sylvaner Limited Edition 2013 
The Matyšák Sylvaner Limited edition is made from grapes infected with noble rot and aged in large oak casks. Notes of honey, slate, white peach, lemon, and minerals emerge from the glass. It's full-bodied and round on the palate. The noble rot and mineral interplay adds to the complexity on the finish. An extraordinary effort for such a neutral grape.   4.3/5 
Matyšák Silvánske Zelené Slamové Vino (Straw Wine) 2015
The Matyšák Silvánske Zelené is a straw wine (dried berries). It's rich sweet wine with white raisin, dried apricot, lemon, and fig flavors. This is luscious and velvety on the palate where dried fruits take center stage. The acidity cleans off the palate and keeps the wine fresh. With years in the bottle, this should continue to develop layers of complexity.   4.2/5
The Matyšák Sekt Brut 2012 is a méthode traditionelle vintage sparkler. It is a blend of Chardonnay, Pinot Blanc, and Pinot Meunier with green apple, white pear, and smoke flavors. The wine has a nice amount of toast flavors, high acidity, and nice mouthfeel. It's not creamy and full, like Champagne but it's still very enjoyable with a fine bead of bubbles. This is the best sparkling wine we tasted during our two weeks in Slovakia.   4.2/5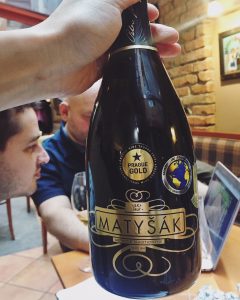 Matyšák Cabernet Franc Limited Edition 2011
This is rich and dense Cabernet Franc. The Matyšák Cabernet Franc Limited Edition is made of fruit sourced from the South Slovakia wine region. The wine has flavors of black olive, black cherry, violets, sweet cedar, and tobacco. The wine is bigger bodied for Cabernet Franc but never feels overly jammy/fruity. It's round and silky on the palate with chewy tannins.   4.2/5
(You can find out more about our scoring system on the START HERE page.)
---
The opinions expressed in this article are unsolicited and have not been paid for in any way by governmental bodies, enterprises, or individuals. We do not sell editorial content as that would destroy the legitimacy of our reviews and the trust between Exotic Wine Travel and its readers.