Mendocino County Wineries: A Guide To The Best Vineyards
Mendocino County Wineries: A Guide to the Best Vineyards Mendocino County, nestled in Northern California along the Pacific Ocean, is famous for its breathtaking scenery and unparalleled wine. With more than 500 vineyards and over 100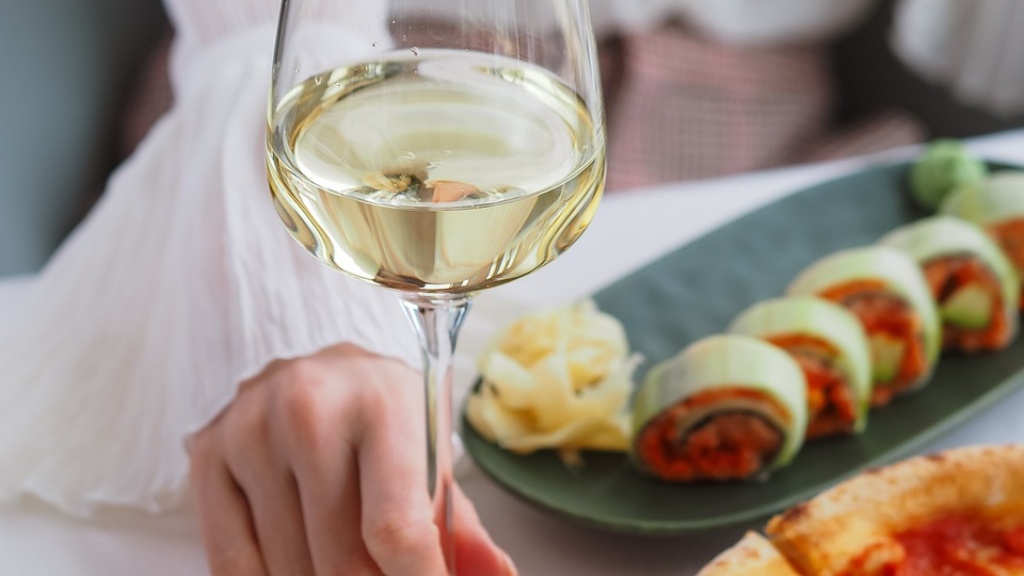 Mendocino County Wineries: A Guide to the Best Vineyards
Mendocino County, nestled in Northern California along the Pacific Ocean, is famous for its breathtaking scenery and unparalleled wine. With more than 500 vineyards and over 100 wineries scattered throughout its rolling hills, Mendocino County is a wine enthusiast's paradise. From lush Cabernet Sauvignons to delicate Pinot Noirs and crisp Chardonnays, wineries in Mendocino County offer a wine for every palate.
Located in the heart of Anderson Valley, Roederer Estate Winery is a must-visit for anyone looking to experience the best of Mendocino wine. The iconic winery specializes in sparkling wines, boasting a range of bubbly options that are sure to impress. The winery also offers tastings and tours, allowing visitors to learn about the history of sparkling wines in Anderson Valley and witness the traditional method of crafting wine by hand.
For those seeking a unique experience, Navarro Vineyards is the perfect destination. Established in 1973, Navarro Vineyards is a family-owned winery that specializes in Alsatian-style white wines. The winery boasts over 19 varietals of grapes and offers an extensive wine tasting and food pairing program. Visitors can enjoy a picnic on the stunning grounds or even stay overnight in one of the winery's cozy cottages.
Nestled in the heart of Mendocino County's wine country, Handley Cellars is a hidden gem that should not be missed. The winery is known for its terroir-driven, cool-climate wines and its commitment to sustainability. Handley Cellars has been recognized for its environmentally-friendly practices and dedication to producing high-quality wines that reflect the unique geography of the region.
For a more laid-back experience, head to the cozy, family-owned winery of Greenwood Ridge Vineyards. Located in the rugged, mountainous area of Mendocino County, Greenwood Ridge specializes in cool-climate wines such as Pinot Noir and Chardonnay. The tasting room offers stunning views of the surrounding landscape, and visitors can enjoy live music and food trucks on select days.
Mendocino County is also home to several wineries that focus on biodynamic and organic winemaking practices, such as Frey Vineyards and Golden Vineyards. These wineries prioritize the use of natural and sustainable methods to produce wines that are not only delicious but also environmentally-friendly.
One of the newest wineries in Mendocino County, Lichen Estate is quickly gaining recognition for its small-batch, single-vineyard wines. The winery prides itself on its hands-on approach to winemaking, with the owner and winemaker personally overseeing every aspect of the production process. The result is high-quality, artisanal wines that are truly unique to the region.
When visiting Mendocino County, it's important to remember that each winery offers a different experience. Whether you're looking for a casual afternoon of wine tasting, a romantic weekend getaway, or a behind-the-scenes look at winemaking, Mendocino County has something to offer. So grab a glass, sit back, and savor the tastes of one of California's most beautiful and diverse wine regions.
Other recommended wineries in Mendocino County:
Husch Vineyards: A family-owned winery that has been producing wine for over three decades. Known for its rich, fruit-forward wines that showcase the unique terroir of Anderson Valley.
Bink Wines: A small-batch winery that prides itself on its traditional winemaking techniques. The winery's minimalist approach to winemaking allows the unique character of each grape to shine through in every bottle.
Domaine Anderson: Set in the heart of Anderson Valley, Domaine Anderson specializes in Pinot Noir and Chardonnay. The winery offers an intimate tasting experience that showcases the elegance and complexity of its wines.
Signal Ridge Vineyard: Located in the remote, mountainous region of Mendocino County, Signal Ridge offers some of the most stunning views in the region. The winery specializes in sparkling wines and has gained recognition for its unique approach to sparkling winemaking.
Conclusion:
Mendocino County is a wine lover's paradise, with hundreds of wineries offering a diverse range of wines and experiences. Whether you're a wine connoisseur or a casual taster, Mendocino County has something to offer. From sparkling wines to cool-climate varietals, Mendocino County's wineries are dedicated to producing high-quality, unique wines that reflect the beauty and diversity of the region.