Mexican Nebbiolo from Baja California
This article was originally written for Jancis Robinson and was published on "The Purple Pages" here. This version of the article has been expanded with additional tasting notes and background stories.  Reading Time: [est_time] We are huge fans of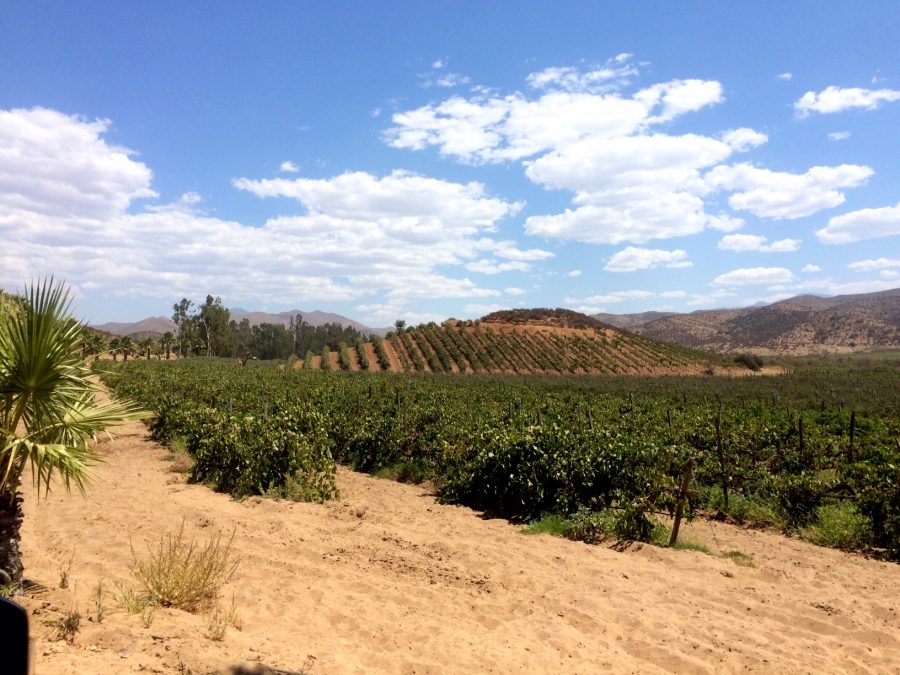 This article was originally written for Jancis Robinson and was published on "The Purple Pages" here. This version of the article has been expanded with additional tasting notes and background stories. 
---
Reading Time: 3 minutes
We are huge fans of Piemonte wines, especially after our two-week trip through the region in 2015. Our experiences in Barolo and Barbaresco were beyond sensory pleasure and inspired us to pursue the meanings and stories in wine. As we arrived in Baja California, we naturally felt a huge draw to taste its elusive Mexican Nebbiolo immediately. After three months of winery visits and tasting from the source, we finally found ourselves comfortable with not only Mexican Nebbiolo but Mexican wine in general. How does Mexican wine taste like? How can Nebbiolo thrive in a desert condition? The answers took some digging but were very rewarding.
Mexican Nebbiolo Vs Italian Nebbiolo
For many years, the signature wine from Mexico was the Baja Peninsula-made L.A. Cetto Private Reserve Nebbiolo, which won praises beyond its shore. It seems odd that a variety that is most notably known to come from the hilly, cool-climate, and slow-growing-season area of northwest Italy can flourish in the arid desert of Baja California. While no DNA analysis has been performed on Mexican Nebbiolo yet, there are some answers in Karen MacNeil's Wine Bible:
"Leading oenologists here believe that Mexican Nebbiolo is probably not a single variety, but several varieties that were brought from Italy after the Second World War by the Italian winemaker Esteban Ferro, then at Santo Tomás winery. Ferro's cuttings were apparently stalled at the port of Veracruz for a long period of time, and the identification tags, wet and disintegrating, were eventually lost. But the cuttings were planted and collectively called Nebbiolo."
Several winemakers confirmed this story with us and a few clarified that Mexican Nebbiolo is made up of two parts Piemontese Nebbiolo and one part Piedirosso. While this may or may not be true, the wines made from Mexican Nebbiolo is nonetheless delicious and share similar flavors with the Piemontese clones. One consistent observation we have made is: the Mexican Nebbiolo makes darker, less tannic wine than its Italian counterpart. By dint of the climate difference, the Mexican Nebbiolo wine also tends to have riper, darker fruit flavor and bigger, plusher body than its prematurely released Italian friends. There are also a few producers here with small plantings of the original Italian Nebbiolo and are yielding some commendable results. Here are our favorite examples of both types of Nebbiolo.
Torres Alegre y Familia Cru Garage Nebbiolo 2013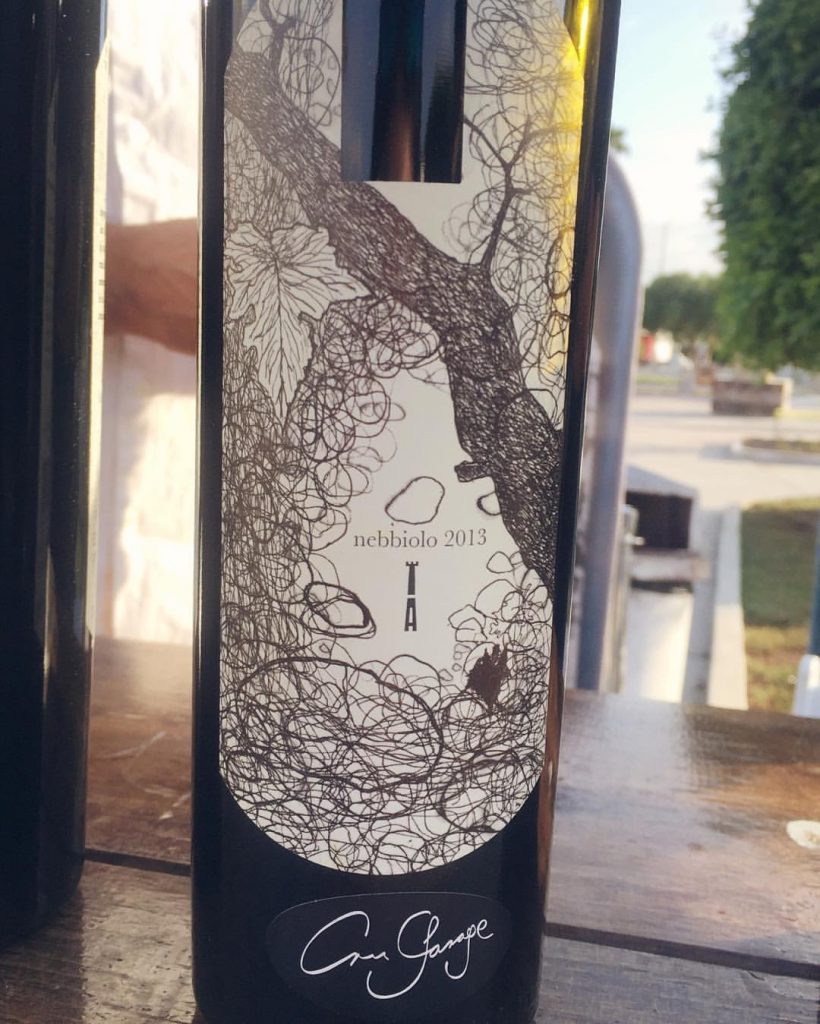 Dr. Victor Torres graduated from the University of Bordeaux. His PhD thesis is known to have redefined the way Bordeaux makes wine in the 1980s. Based on his thesis, Bordeaux reinvented the way white wine should be fermented in order to extract maximum flavors, and this practice still stands as part of the regulation in Bordeaux today. In 1986, a Mexican winery owner had a vision of reviving the Mexican wine culture. He went to the University of Bordeaux seeking for the best winemaker to hire and was told by the school that the best graduate (Dr Victor Torres) was in fact in his own backyard. After working as the chief winemaker at several other wineries for over a decade, Dr Torres finally established his own wine label.
All of Dr Torres' wines are fantastic, especially the Cru Garage premium line. They are wines that we'd have no qualms about presenting to serious wine drinkers. This is the best Mexican Nebbiolo we've found in Baja. The flavor profile is dominated by black cherry, mint, blueberry, rubber, and peppercorn. This wine has a precise structure and faultless balance with addictive, sweet tannins. For a 2013 vintage, it is surprisingly ready for consumption now if you like a fruit-forward, fresh Nebbiolo similar to the ones from Langhe DOC.
Casa Magoni Nebbiolo 2011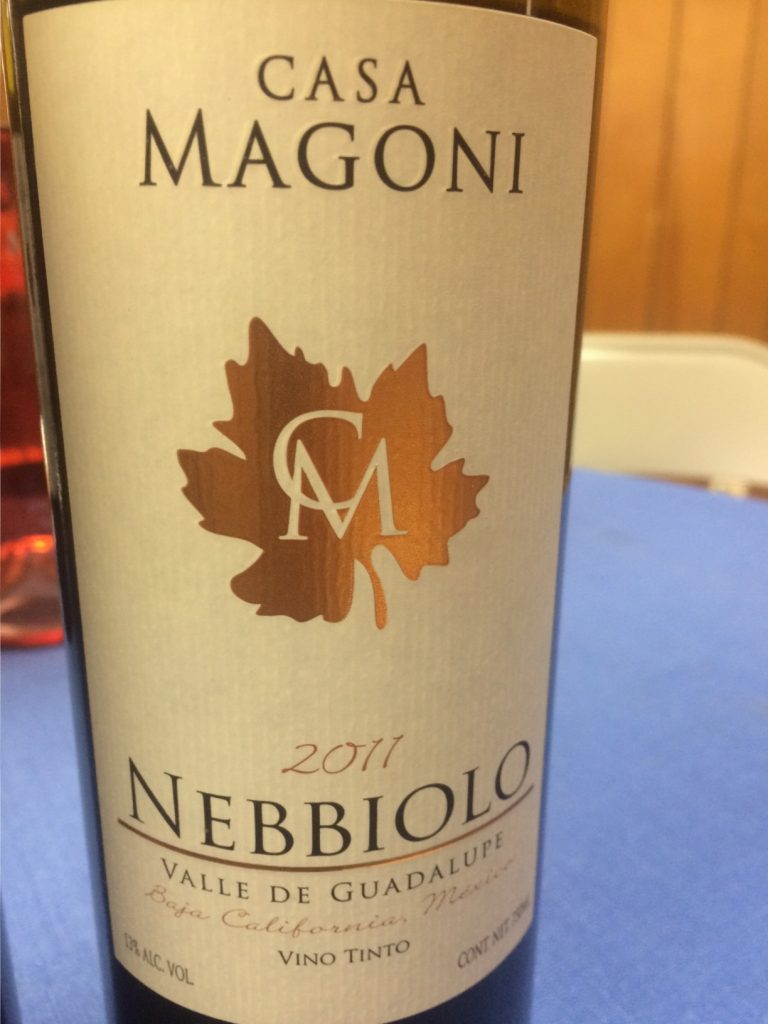 The 2011 vintage is made from 100% Italian Nebbiolo grapes and blew our socks off. We have tasted several barrel samples of experimental wines made from Italian Nebbiolo at other wineries and this is the finest example we have found in Baja so far. The nose is reminiscent of an overripe, meatier Barolo from La Morra. The flavors include chocolate, rose petal, blue and red fruits, smoke, licorice, clay, and forest floor. The tannins are sweet and firm. Overall, it's a wine of complexity, intensity, and a sense of place. The 2013 vintage is a blend of 60% Mexican Nebbiolo and 40% Italian Nebbiolo and is featured on Vivino's 2017 Wine Style Awards. While we enjoy the 2013 vintage, it lacks prowess and precision compared to the 2011 vintage.
Camillo Magoni (pictured below) is from Lombardy, Italy. He studied agronomy and winemaking in Alba and then moved to Baja California in the mid-1960s, a timely period that saw him rising to become a pioneer in modern winemaking in Valle de Guadalupe, presently the most famous wine regions in Mexico. After heading up the winemaking function at the Mexican giant producer L.A. Cetto for many years, he established his own commercial label at the ripe age of 73. Mr Magoni is still vibrant, jovial, and full of life. He is also a man of vision and inquisitiveness. These traits are clearly exhibited in his experimental vineyard with plantings of over 120 different varieties that originated from Portugal to Greece.
———————–

"These (120 grape varieties in the nursery) are not for me. They are for the new generations of winemakers here. We don't know when climate change will hit us and when it does, when some varieties can't thrive anymore, the winemakers can come to my vineyard and pick what they need." – Camillo Magoni

———————–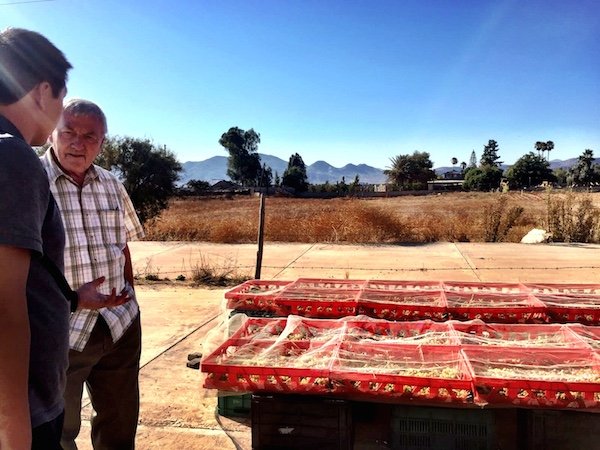 Durand Viticultura Icaro 2012

This is a blend of 39% Mexican Nebbiolo, 32% Cabernet Sauvignon, 16% Petite Sirah, 10% Petit Verdot, and 4% Merlot. We love the winemaker Jose Durand, particularly for his philosophy on wine, and will share more about him in another article. Generally, Jose's wines possess the traits of refinement, gentleness, and precision.
This is Jose's magnum opus and an absolute beauty of a wine. This wine spent 13 months in oak and 7 months in the bottle before release. It has a beautiful, precise aroma of mocha, red cherry, plum, spice, tar, black pepper, and leather. The palate is dominated by tangy forest berry pie, black pepper, and leather characteristics. This is an elegant, fruit-forward wine with incredible mouthfeel and structure that can get people hooked for many days and bottles.
You May Also Enjoy:
Cavas Valmar Cabernet Sauvignon 2011
Valle De Tintos Reserva 2013
You can check out our episode on Mexican Nebbiolo below.
---
Disclaimer: The ideas expressed in this article are personal opinions and are not associated with any sponsors or business promotions.