Milan Authentic Restaurants
Milan is a city that prides itself on its gastronomic culture, and it is not difficult to understand why. With so many restaurants and eateries, Milan has something to offer everyone, whether it is traditional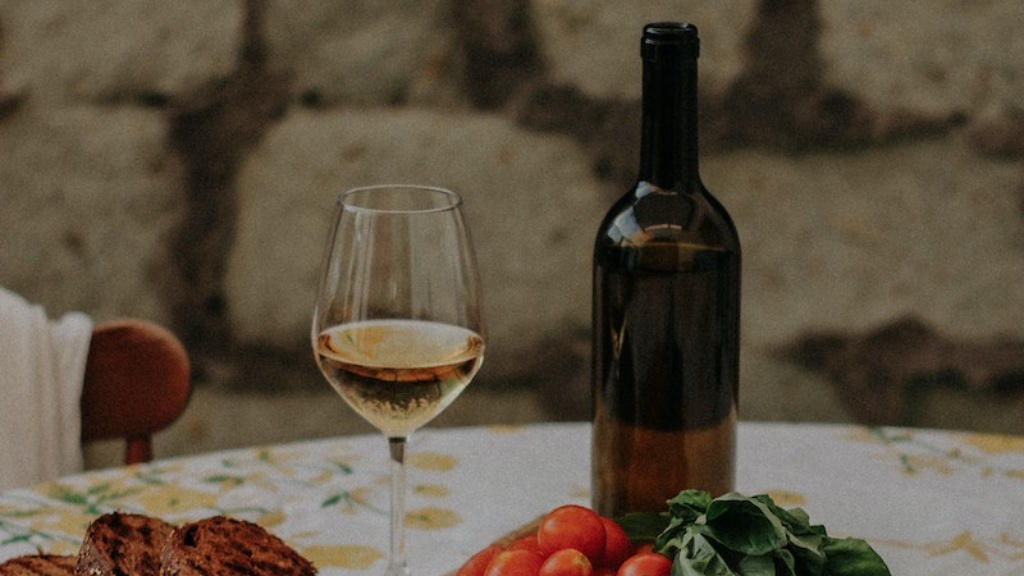 Milan is a city that prides itself on its gastronomic culture, and it is not difficult to understand why. With so many restaurants and eateries, Milan has something to offer everyone, whether it is traditional Milano cuisine or international dishes served up in a local way. In this article, we provide an insight into authentic restaurants in Milan where you can indulge your taste buds in exquisite delicacies.
The city offers a vast range of options, including bistros, trattorias, and osterias, but the best way to truly experience Milanese cuisine is by visiting one of the city\'s authentic restaurants, which serve up traditional dishes with a contemporary flair. One such restaurant is Antica Osteria Cavallini, which has served up Milanese cuisine for over 90 years, including standout dishes such as risotto alla Milanese and ossobuco alla Milanese.
Another restaurant that should be on your list is Ceresio 7 Pools & Restaurant, situated in the heart of Milan. This restaurant offers a magnificent view of the city\'s skyline with its panoramic rooftop terrace, but the food is just as impressive, with Chef Elio Sironi creating imaginative dishes such as red prawn crudo and Parmesan fondue with truffled egg yolk.
The Galleria Vittorio Emanuele II houses some of the most renowned restaurants downtown, and one of them is Savini Tartufi. This restaurant has been catering to Milan's high society since 1867, offering exquisite truffle-based dishes. From Tagliolini Ai Tartufi to Tartufo Bianco e Carciofi, every dish is infused with an earthy and distinctive flavour of truffles.
Next on the list is Il Luogo di Aimo e Nadia, a 2 Michelin star restaurant that has been a Milanese staple for over 50 years. The restaurant has been awarded numerous awards, including the highly coveted title of Best Italian Restaurant in the world. The restaurant\'s chefs, Aimo Moroni and Nadia Santini, have a reputation for delivering innovative and seasonal dishes, such as roasted duck with rhubarb and honey, that remain etched in diners' memories long after they leave.
Michelin-starred Contraste is the next restaurant with innovative exquisite cuisine. The restaurant's Chef, Matias Perdomo, believes in the harmony between the raw materials' perception and the technique's transformation. Perdomo's creations are innovative and daring, with a focus on unique flavours and textures. The menu offers dishes such as Squid tagliatelle "Boloñesa" with Oscuro di Semprebon cherry tomato sauce and fresh chilli, and Turbot with Topinambur, Lichen, and Snail broth.
In the heart of Milan, inside the Excelsior hotel, is the Ristorante Shangri-La. The restaurant offers a panoramic view of the city and serves up classic Italian dishes inspired by Chinese and Japanese cuisine. Some of the standout dishes from the incredible menu include grilled octopus with cuttlefish salad and potato puree, and the crispy tuna with soy sauce and sesame seeds.
Food As An Art Form
For the typical Italian family, food is an essential part of everyday life. Italians love to gather around the dining table to share meals and socialize. The culture of dining is so beloved that Milan has a museum entirely dedicated to food, the Museo del Cibo. The museum showcases almost 10,000 food-related objects, and it takes visitors on a journey through centuries of Milanese culinary culture. It is refreshing to see that Italian food culture is not only about taste but also about art.
The Terrace Dining Experience
There is something whimsical about dining on a terrace, especially in a bustling city such as Milan. You can enjoy the city skyline and enjoy the fresh air as you indulge in authentic Milanese cuisine. Terrazza Gallia is one of the finest spots to enjoy exceptional Milanese cuisine in the open air. The restaurant provides an unmatched luxury experience, with impeccable service, stunning views of the city and spot-on dishes.
Milanese Wine Culture
Italian wine culture is world-renowned, and Milan is no exception. The Lombardy region produces outstanding wines that pair perfectly with Milanese cuisine. Ambrogio15 is a wine bar and restaurant that offers a vast range of wines. They also have sommeliers who are happy to suggest the perfect wine to complement your meal. It is an excellent place to indulge your taste buds in both wine and traditional Milanese dishes.
Why Milanese Cuisine is Unique
Milanese cuisine is a perfect blend of tradition and innovation. It is known for its use of rich meat and dairy products, such as butter and cream, and sweet notes such as saffron and candied fruit. Milanese cuisine is also heavily influenced by different cultures, such as the Spanish who introduced saffron to Milanese dishes.
In conclusion, Milan\'s authentic restaurants offer a unique opportunity to taste Milanese cuisine at its finest. From the oldest restaurants catering to Italy\'s high society to the Michelin-starred restaurants pushing the boundaries of what Milanese cuisine can be, there is something for everyone in Milan. With its rich culinary culture, Milan is a great place to experience the perfect marriage between tradition and innovation that Italian cuisine is famous for.