Mojmírovce, Mojmir Black 2015
Reading Time: [est_time] Hello! Welcome to As Drunk by Exotic Wine Travel, a weekly column where we feature interesting wines that we encourage you to seek out. The reviews featured in this series may be written by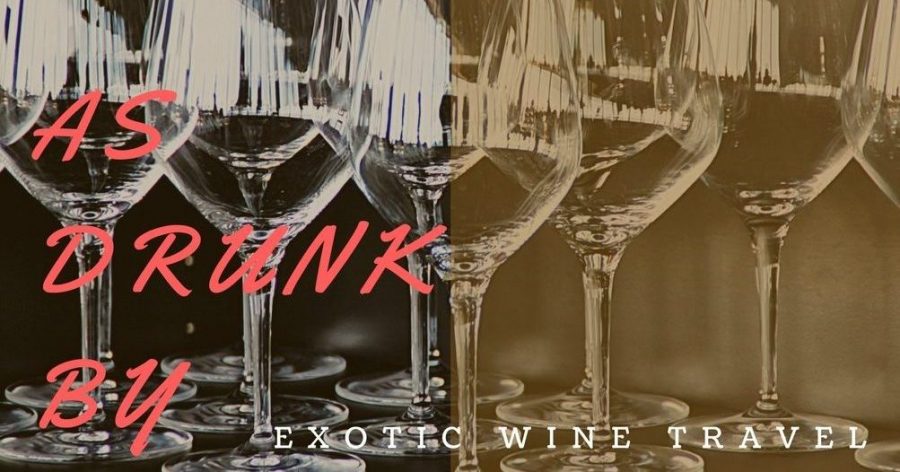 Reading Time: 2 minutes
Hello! Welcome to As Drunk by Exotic Wine Travel, a weekly column where we feature interesting wines that we encourage you to seek out. The reviews featured in this series may be written by either one or the both of us. The featured wines can be from obscure or well-known wine regions. We hope that these wine recommendations will keep you gastronomically curious and your palate invigorated!
Mojmírovce Mojmir Black 2015
During our two weeks in Slovakia, every day was filled with winery visits. Nearly every day, Charine and I started tasting at 8 am and didn't finish until 10 pm. We were shuttled all over the country and spent every night at a different accommodation. It was both an exhilarating and exhausting trip. (Thank you to all the producers who shuffled us around).
After a day of tasting in Strekov and Nitra, we were shuttled to the village of Mojmírovce for a tasting with the local co-operative – PD Mojmírovce Winery. We got to our hotel at 7:30 pm and immediately met the head winemaker, Juraj. It was obvious that he wasn't pleased about the late evening meeting – we thought that we were in for a long night.
As we started tasting the wines, Juraj opened up just like his wines. The tasting was scheduled to last one hour but stretched out over three hours. We were having so much fun with Juraj that we missed dinner. Juraj stayed with us late into the night to taste a few samples from other Slovak producers.
All of the wines in the PD Mojmírovce are technically well made and have ripe fruit flavors – something we didn't expect. There was no let down in any of the wines. The quality of PD Mojmírovce is what you should expect from a good Italian co-operative winery.
It always makes us happy to find high-quality wines from co-operatives. We spend a lot of time in Eastern Europe where many co-operatives either make poor wine or have gone out of business. We would have no problem showing the wines of PD Mojmírovce to critical palates. But there was one that we found ourselves returning to time and time again throughout the evening.
The Mojmírovce Mojmir Black 2015 is a blend of Cabernet Sauvignon, Frankovka Modré (Blaufränkisch), and Alibernet (cross of Alicante Bouchet and Cabernet Sauvignon). The wine is aged for ten months in 225L oak. It has notes of black cherry, fall leaves, white pepper, and capsicum. It's round on the palate and feels good in the mouth. There is a slight white pepper finish with firm tannins. The Mojmírovce Mojmir Black 2015 is built for immediate pleasure, drink it by itself or with meat.
4.0/5  (You can find out more about our scoring system on the START HERE page.)
Kastiel Mojmírovce
Special thanks to Kastiel Mojmírovce for providing us with one night of accommodation (the castle has nothing to do with the winery). The rooms are modest yet comfortable but the atmosphere is what makes the hotel so interesting. It's not often that you get the opportunity to sleep in a castle and it's worth checking out if you are in the area.
---
We were provided with one night's accommodation at Kastiel Mojmírovce. The opinions expressed in this article are unsolicited and have not been paid for in any way by governmental bodies, enterprises, or individuals. We do not sell editorial content as that would destroy the legitimacy of our reviews and the trust between Exotic Wine Travel and its readers.